Hi guys all right?
Today we begin the second part of the fourth season of Aonde Casar Pelo Mundo . Wow, how quickly time goes by, isn't it!? And I just have to thank you for all your affection these past few months accompanying me on this very delicious project.
Remembering the beautiful weddings I performed around the world is the best way to get back to work now that vaccination is well under way and several countries have reopened their borders to Brazilians.
And for one more episode, I chose Dubai, which needs no introduction. One of the most interesting and glamorous destinations I have ever visited and worked. It's amazing how Dubai manages to bring together several attractions for a destination wedding . In addition to being one of the most famous stopovers for top honeymoon destinations such as Thailand.
In the city, newlyweds will find the best in luxury hotels, as well as breathtaking tours and attractions. It is a city that everyone should know. In the desert, this is where the magic really happens.
At the elopement wedding I held in Dubai , the endless sand dunes were the setting for the "yes". We prepared a pyramid filled with Dubai's typical and religious items , so the newlyweds could exchange their vows with everything they needed.
And in addition to items in the decoration, we also brought local culture to the celebration. The people of the United Arab Emirates as a whole are very party-goers, so there is no lack of references, from music to gastronomy.
Now I'm going to leave you with the wonderful photos, which were amazing.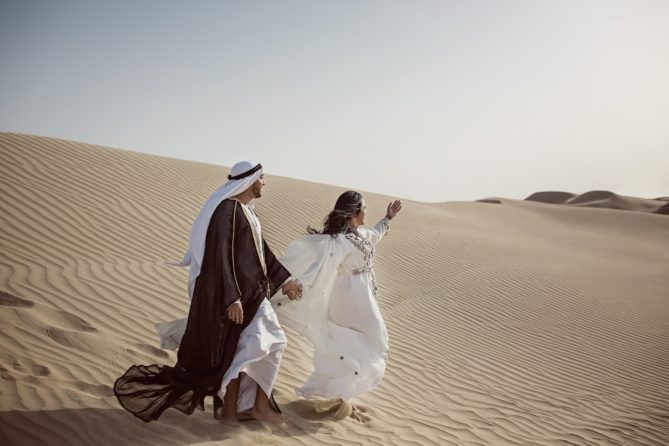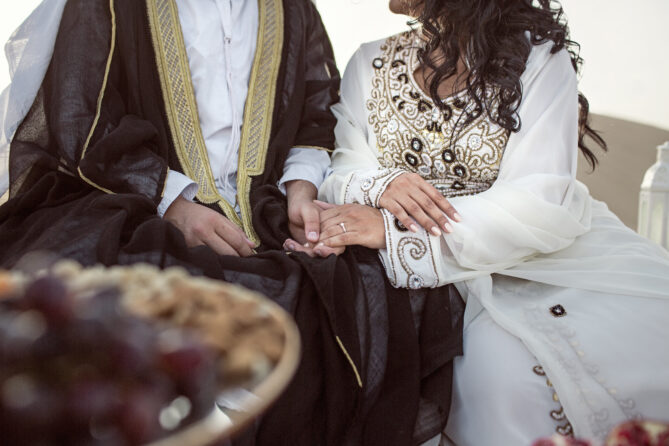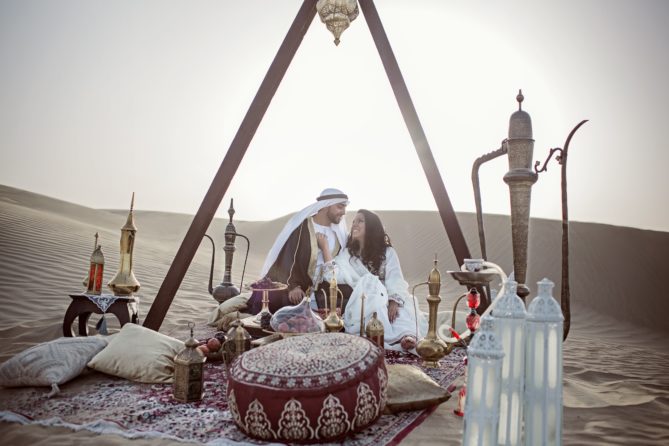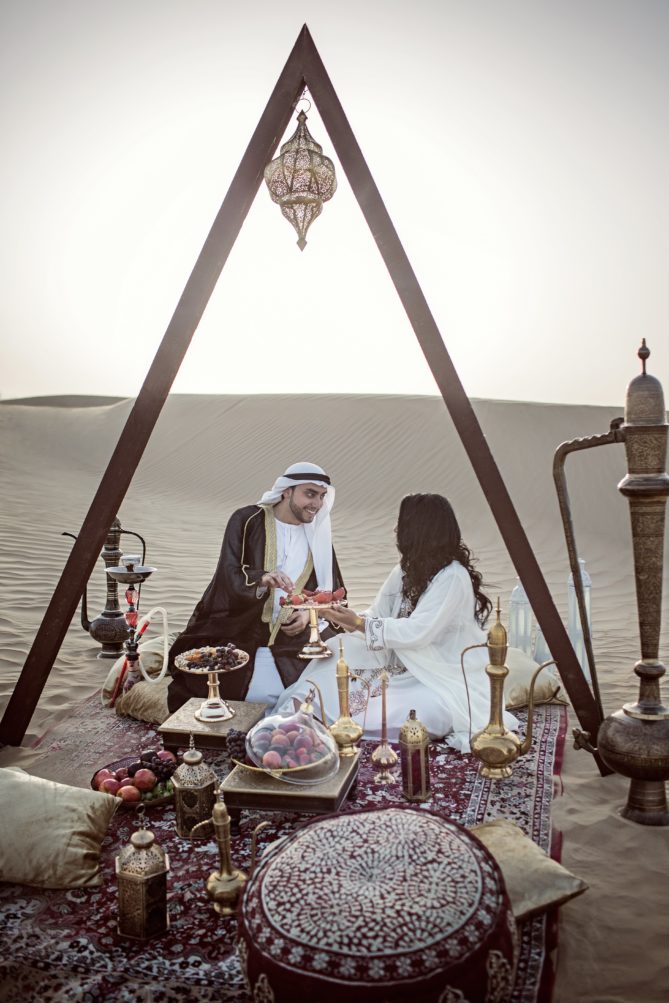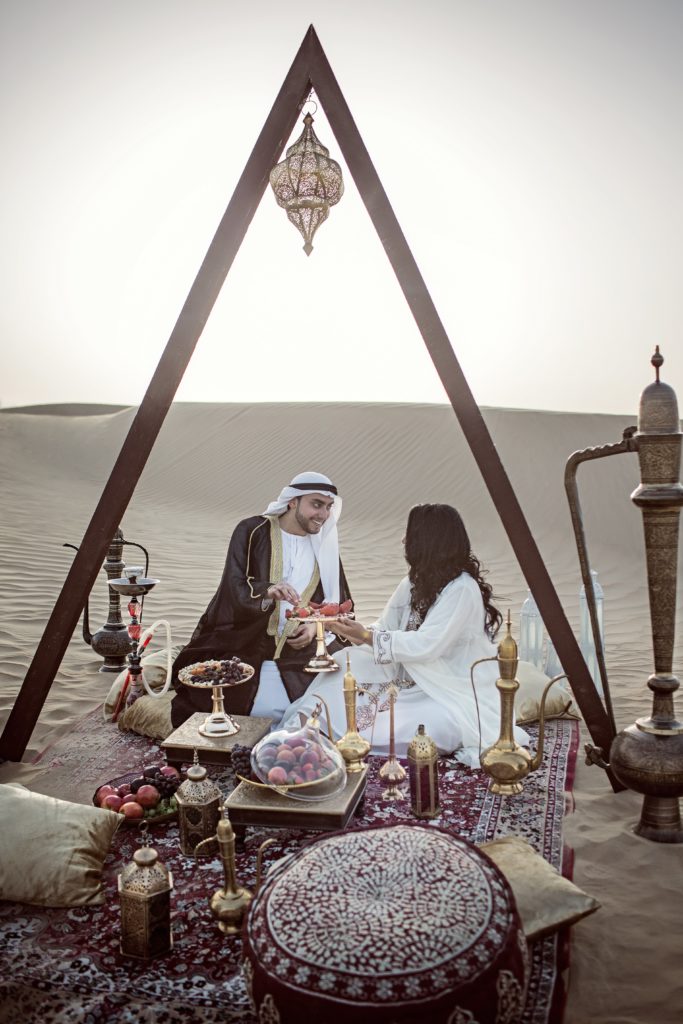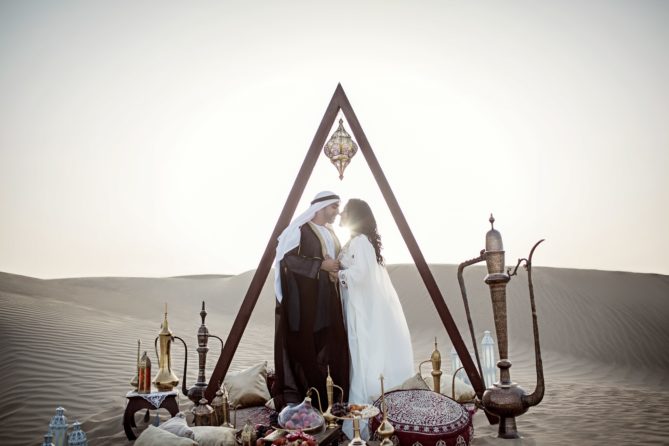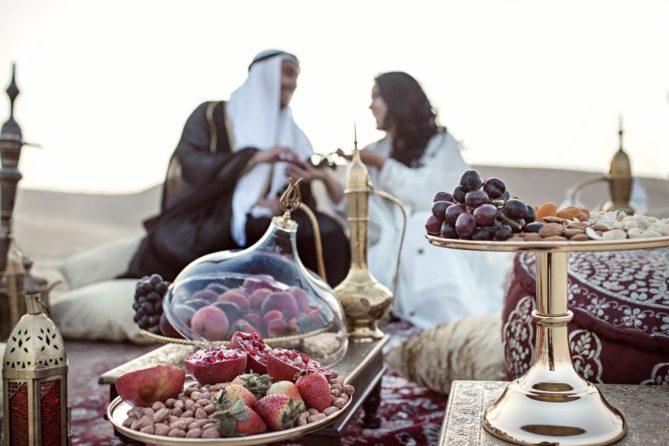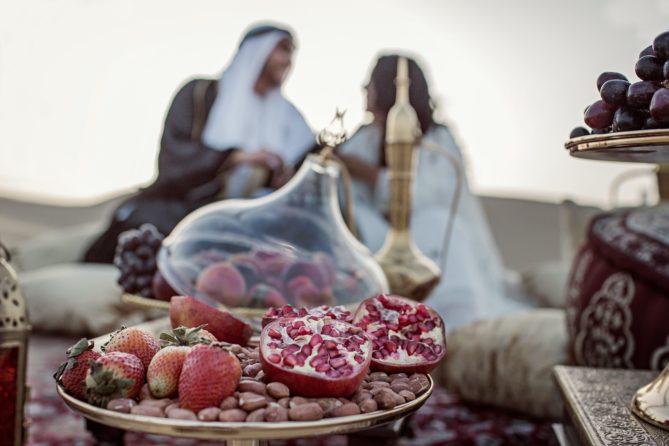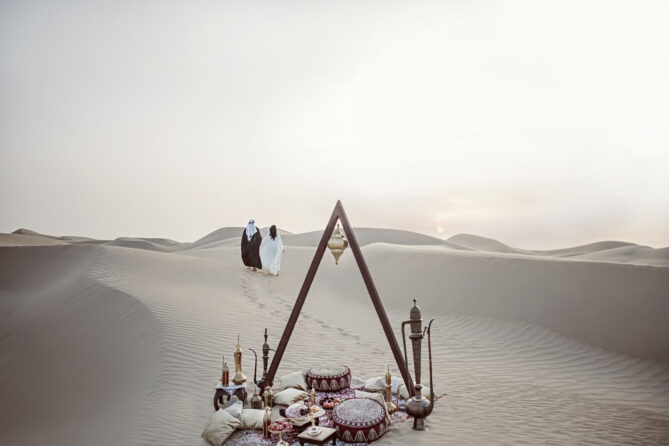 Kisses and until the next one from Where to Casar Pelo Mundo !
Simone