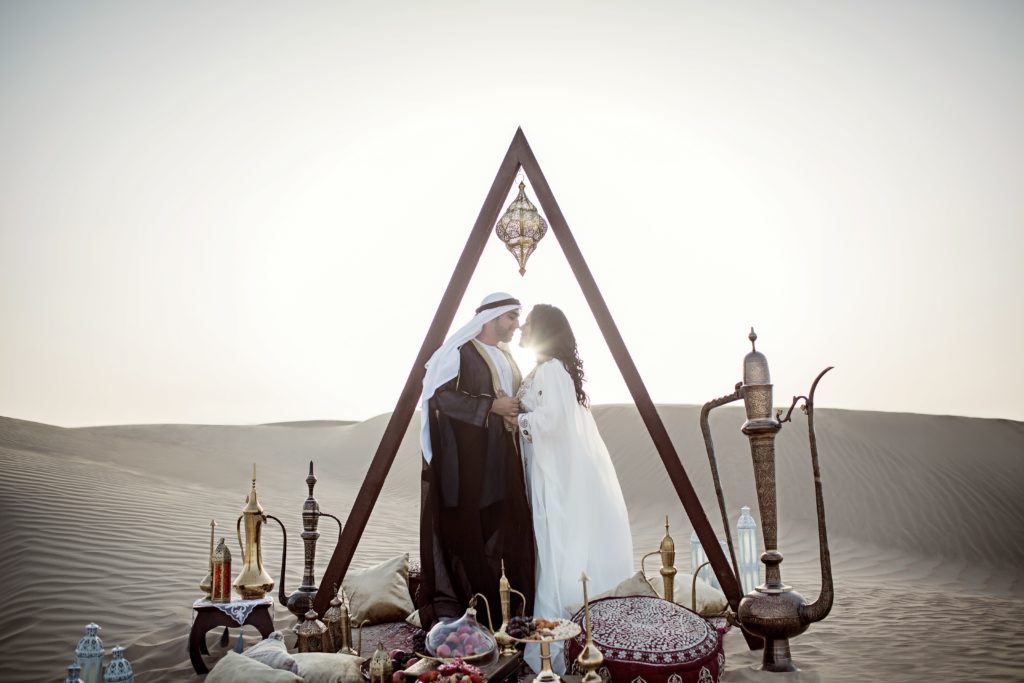 I've done a lot of spoilers on Instagram from the vote renewal I did in Dubai last month. And today, after my last trip, where I performed two elopement wedding (soon I'll put it all here), I was able to stop, sit down and write this beautiful moment of my beloved grooms Karina and Ahmed.
Like Aonde Casar's Facebook page!
I've done many weddings around the world, but I think this one had a more special taste. A scenario that had never worked before, the desert, and a love story from those in the movie, in which the couple fought against religion and family to be together. Is there anything more romantic than this? I almost died when I heard the whole story.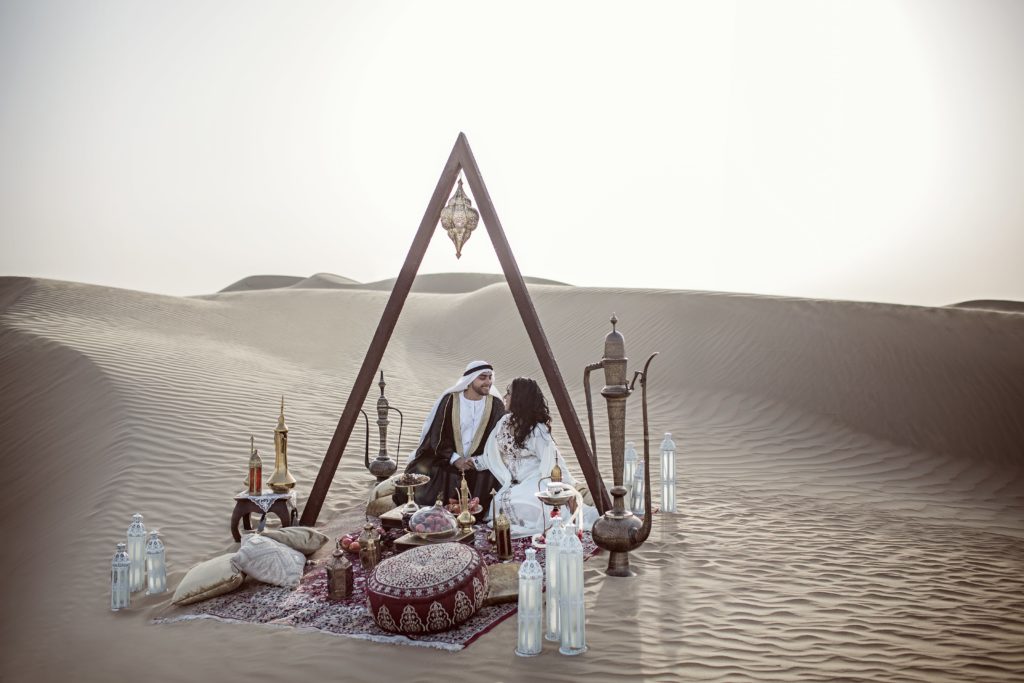 Let's go back a little while to tell you all the details. I met Karina on my first trip to Dubai. She worked at the wonderful Emirates Palace hotel and was my company on the site inspection for the property. Now, to my delight, Karina is working for the DWP Congress, where I was also last month, just before her wedding. It was friendship at first sight and she always said that I would do her vow renewal. No sooner said than done! Look at us here!
ALSO READ: Aonde Casar is the only Brazilian company at DWP Congress in Dubai
And I think no one better to tell their story than the bride herself. So I asked her to write me an account, telling all the details of this beautiful saga.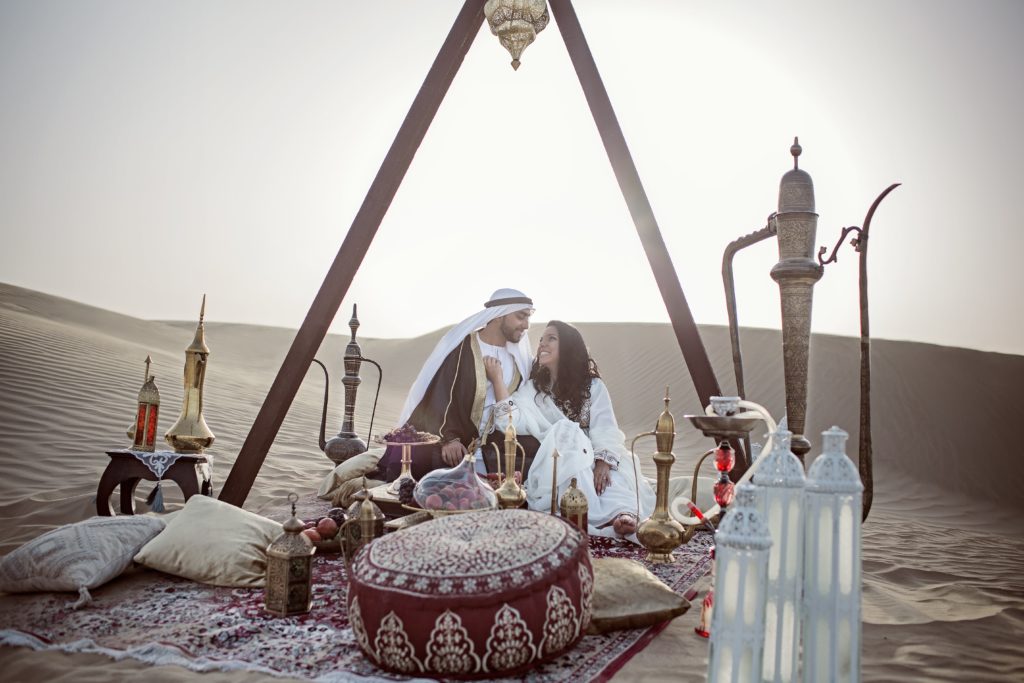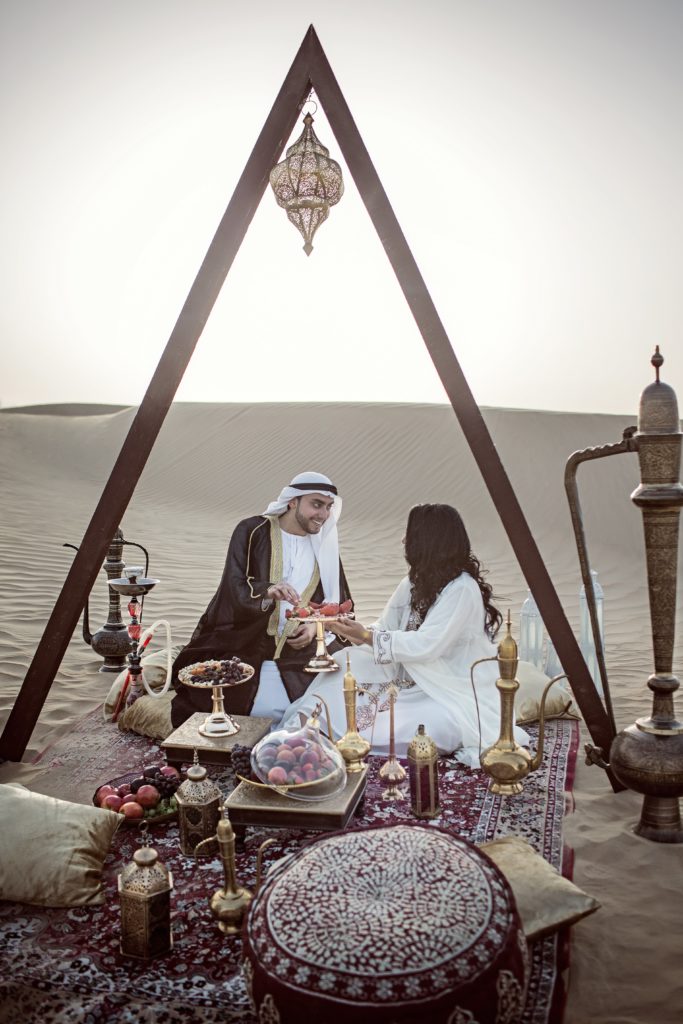 "I am Brazilian and I live in Dubai for 3 years. I met my husband Ahmed, who was born in Egypt but came to Dubai at the age of 1, for my first job here in the event area of ​​a hotel. Ahmed is a Muslim by birth – 'from birth' because here you keep your parents' religion for life – it's not like in Brazil, where we can choose.
We started dating in May 2016, at first hidden. His family wouldn't accept me because I'm not a Muslim, because of nationality (we still have a big stigma around here, especially with older generations) and because of our age difference, Ahmed is 11 years younger. It was only after six months that we decided to try something more serious and expose our relationship to our co-workers and our families.
From then on, we had several phases. In the beginning, we lived in the same condominium and found ourselves hidden every day. Then I moved to Abu Dhabi and we only saw each other on weekends having to travel two hours from one city to another. When I returned to Dubai, we moved in together, it has been a year and a half.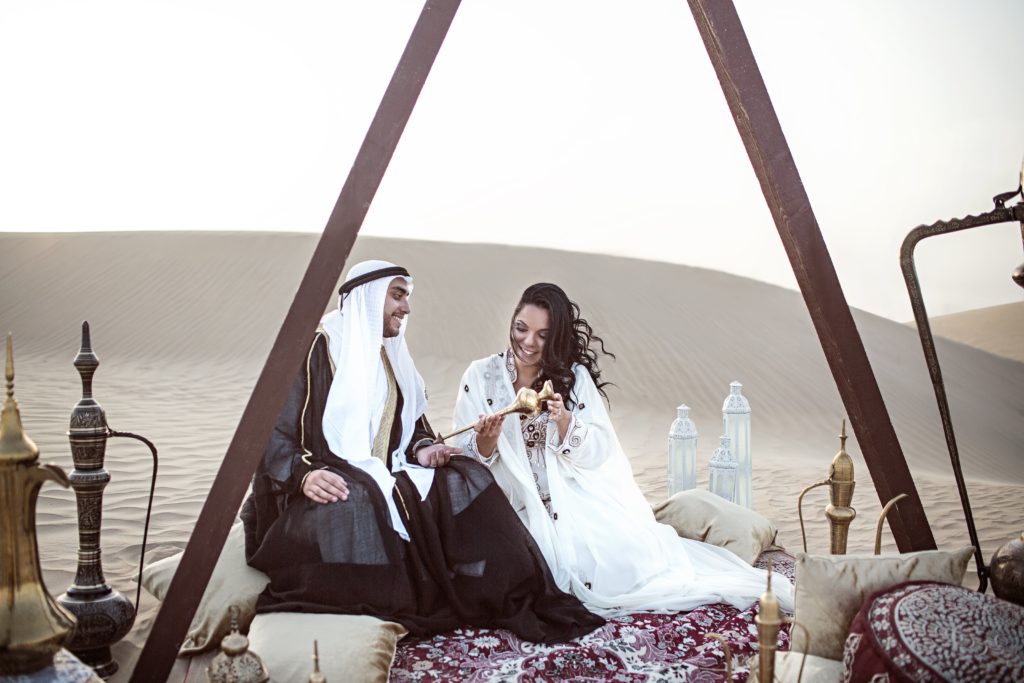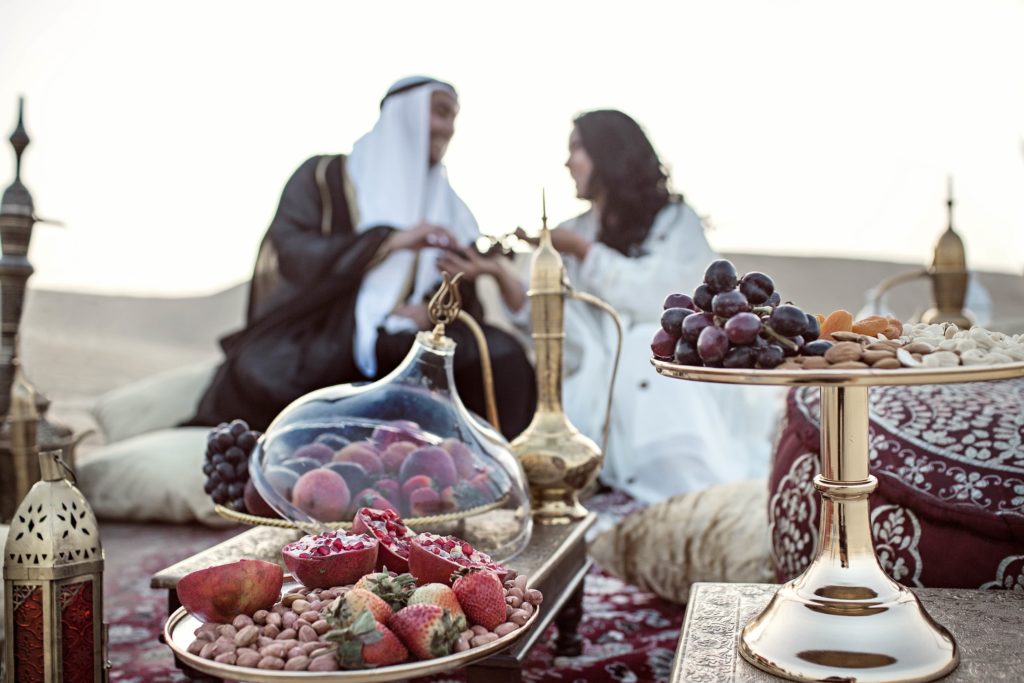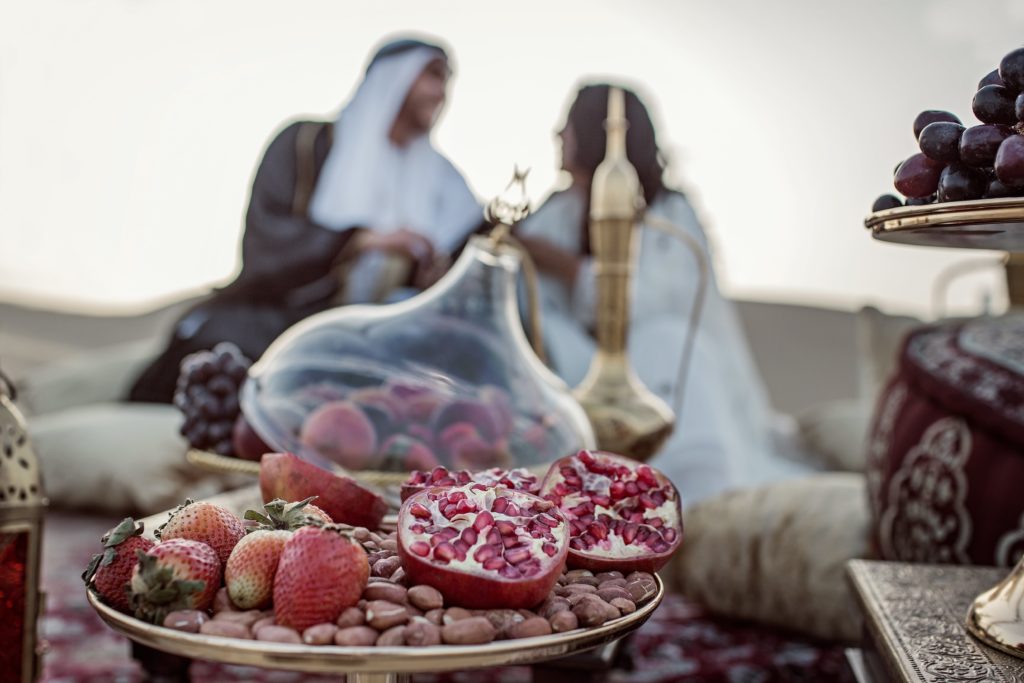 In November 2018, after 10 months solving bureaucracy, we were able to set the date for our notary to officialize our union at the Dubai Court. We have been allowed to marry because I am baptized into the Christian church – Muslims can only marry people of another religion if they are Christians or Jews. In those 10 months we had to formalize a power of attorney in which my father gave permission to a friend of mine (had to be a man and a Muslim) to represent him at the Dubai Court. Here the rule is that my father 'passes me' to my husband's custody, they are the two who sign the wedding papers, I just watch. Because we are of different nationalities and religions. This power of attorney is necessary, since my father could not be physically present, and has to be endorsed by the Brazilian Ministry of Foreign Affairs (Itamaraty) and here by the Embassy of the United Arab Emirates in Brasilia.
Today we live in peace and are in the process of legalizing our union at the Brazilian Embassy. This renewal of vows means a lot to us precisely in celebrating the entire process we have gone through in our relationship culminating in our recent marriage under UAE law. Being officially married we can live together legally, stay in hotels without problems and when we go to Brazil your visa is much easier to be approved."
E MAIS: Destination wedding in Abu Dhabi at the seven star Emirates Palace Hotel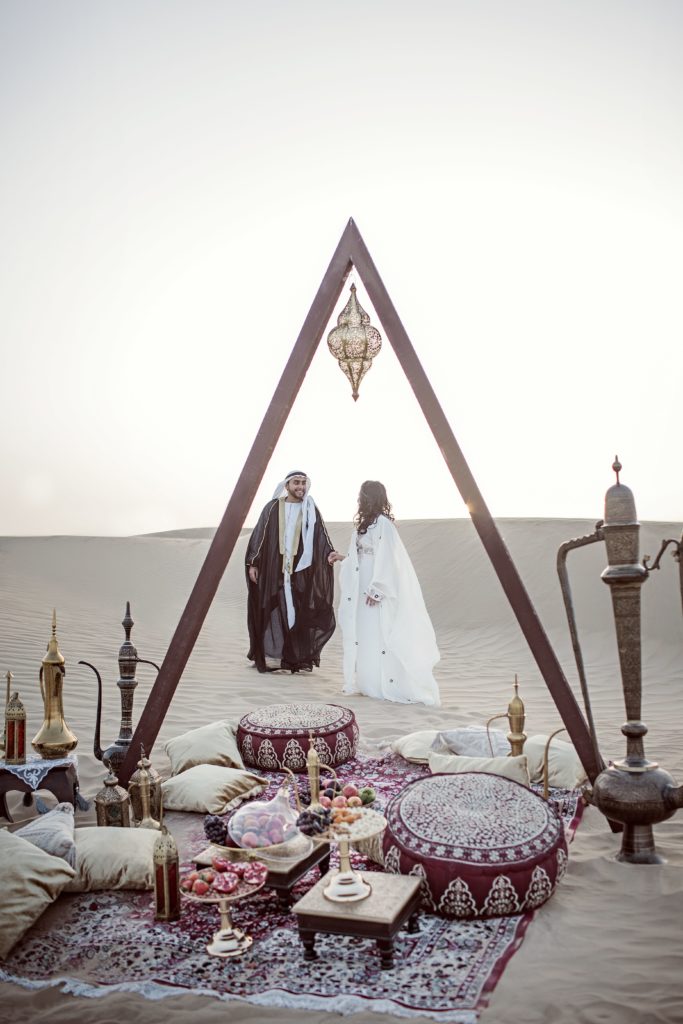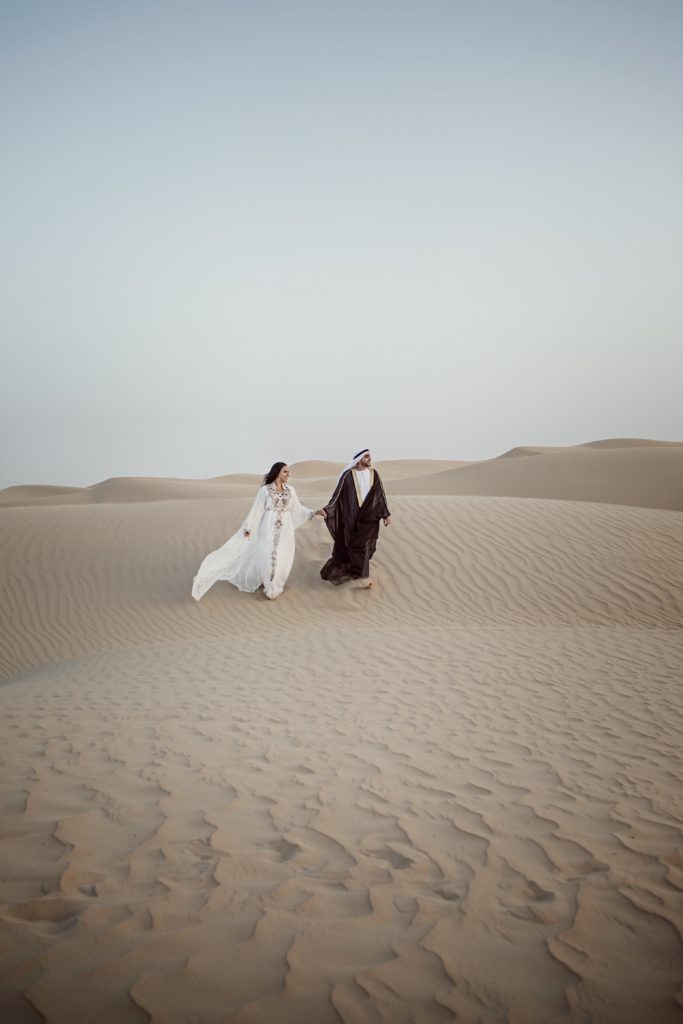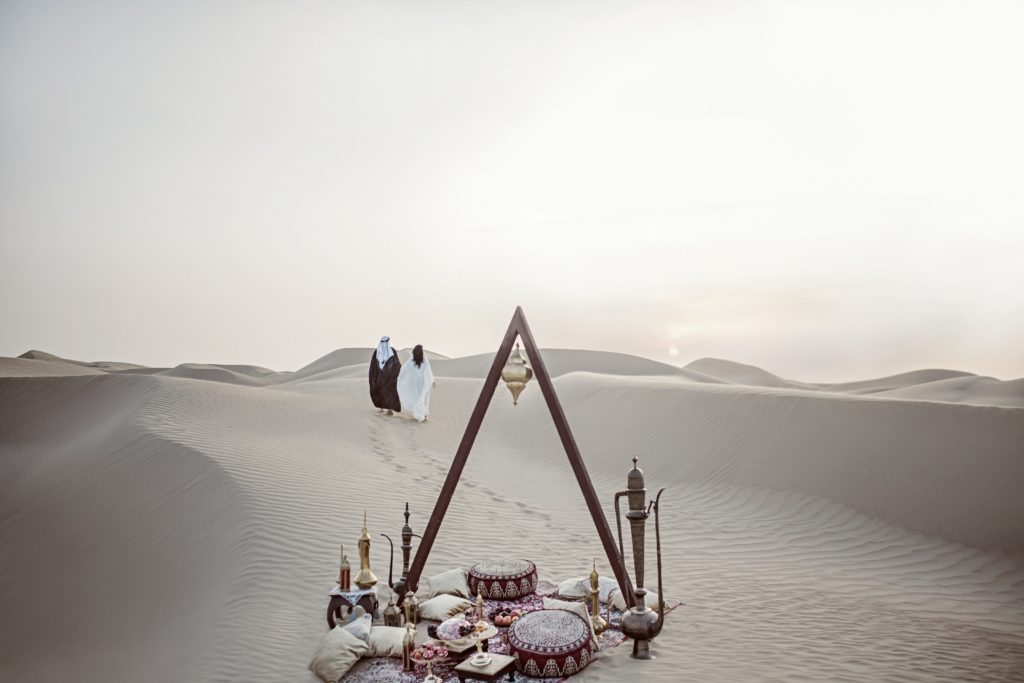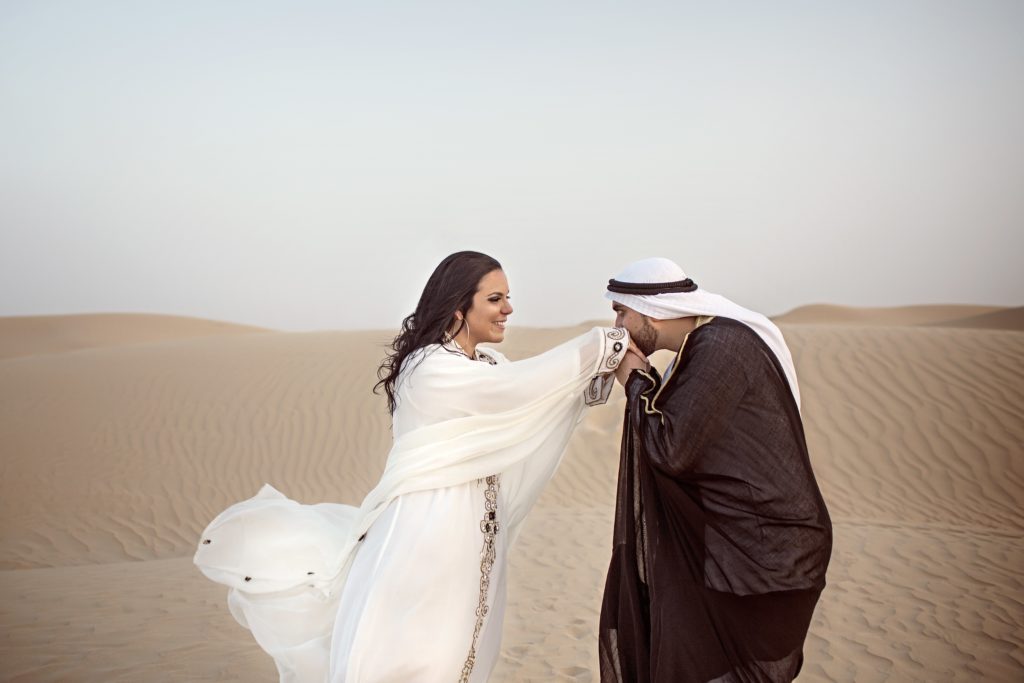 Can't love this story? I shiver every time I read!
And even more special was the team I had the pleasure of working with. It was my first wedding in Dubai, and I had to search and talk a lot until I found a perfect team. And found it! I'm going to start with dear Giovanna Curi, a wonderful Brazilian photographer who has lived in Dubai for six years, and told me how she got there. "I have a degree in design, worked with image processing and then as a fashion and fitness photographer for five years. I met my husband, we got married, and I left, dropping everything back. The first year in Dubai was very difficult, without work, knocking from door to door. That's when I started working with tour guides and travel companies in Brazil. I started to portfolio and today I am Giovanna Curi, Brazilian photographer in the Emirates!" And her look is really special, as you can see in the clicks of this post!
Another darling I had the pleasure of working with was decorator Inayê Brito, Art Village Design. Inayê holds a degree in Textile and Fashion from the University of São Paulo and a master's degree in Administration and Culture and Creative Industries from the Russian University of Friendship of Peoples in Moscow. He currently lives in Dubai, United Arab Emirates, where he runs his second venture, the Art Village Event Design. In 2016, when she created Art Village Event Design, a Dubai-based event service in the United Arab Emirates, Paulista Inayê Brito consolidated a career developed based on the combination of two personal characteristics that may seem somewhat divergent at first: creativity and the ability to be meticulous, disciplined, organized. But while the first is the foundation of creating an event, the second is the guarantee of its success, in a work where attention to detail is essential. And I loved working with her too. His professionalism and his ability to translate and unite the two cultures was sensational.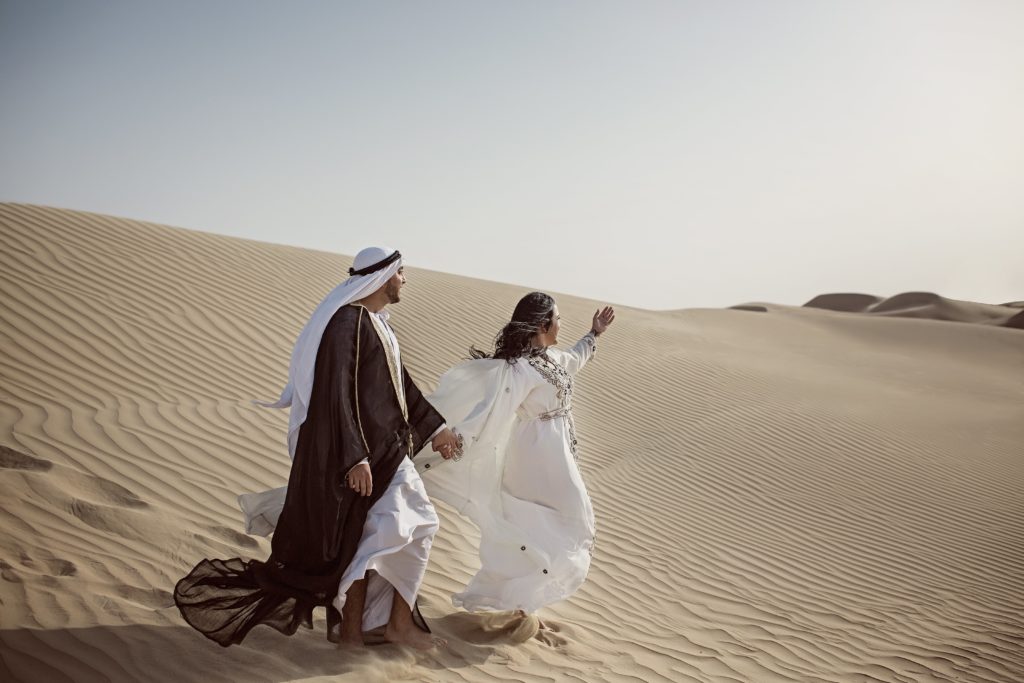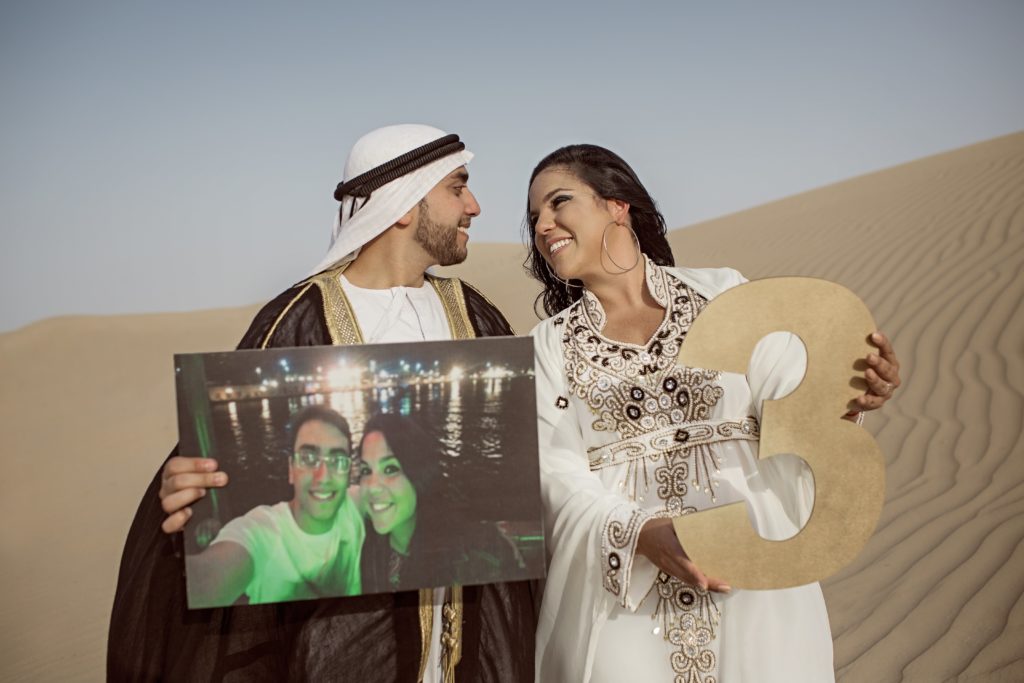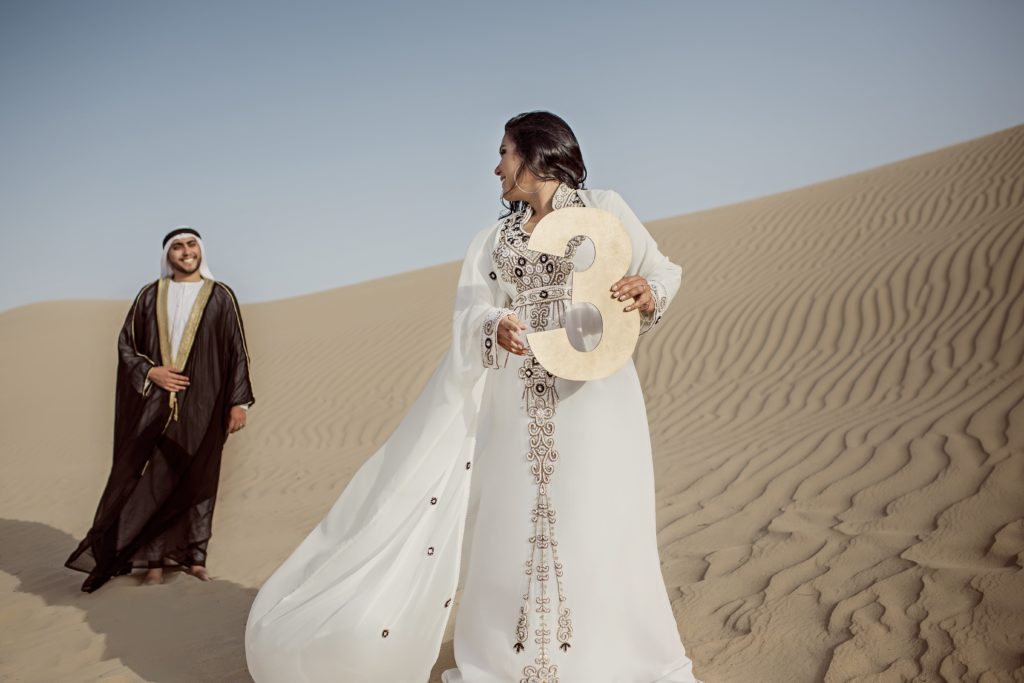 So, what did you think? I already want to go back to the UAE for the next wedding, who cheers up? Just send me an email: contato@aondecasar.com.br
Until the next post!
Kisses, Simone ?