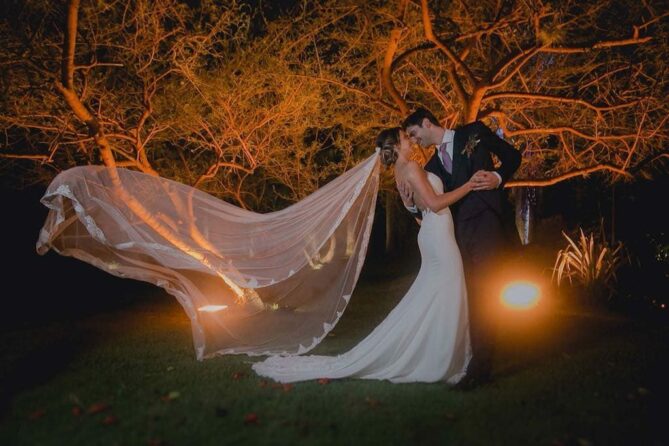 Hi guys all right? I loved all the comments on the last episode of Aonde Casar Pelo Mundo which had as its theme my beloved Rio de Janeiro . And since you asked me to continue talking about weddings in the Marvelous City, I'm also going to dedicate this episode to Rio.
In the last video, Adriana and Clemente's wedding was the highlight. In it, the proposal was a destination wedding that had the view of Rio de Janeiro as part of the scenario. In this wedding that I'm going to show today, the idea was a wedding in the countryside , but still in the city.
Monalisa and Gonzalo are the dear newlyweds , who live in Spain, and decided to organize a destination wedding here in Rio. The ease and expertise I have in organizing events at a distance was what made Mona sure of choosing me. And I confess that it really makes a difference. It's not pulling sardines to my side, but having someone who knows how to handle everything for you when the bride and groom are away is critical to a successful marriage. During the preparations, all our meetings were also via Skype and a few months before the wedding she came to Rio and that's when we met in person.
Monalisa has always wanted an outdoor wedding, during the day and with a very relaxed atmosphere. Among all the services and professionals, she only had one requirement: that the decoration was signed by the talented Renata Paraíso . And the choice fit like a glove, because Renata is not only a decorator, but also a partner in the wedding space in the Lago Buriti field , which is close to Barra da Tijuca. The space is beautiful and brings together everything a country wedding needs: stunning scenery, lake scenery for the sim and a breathtaking sunset.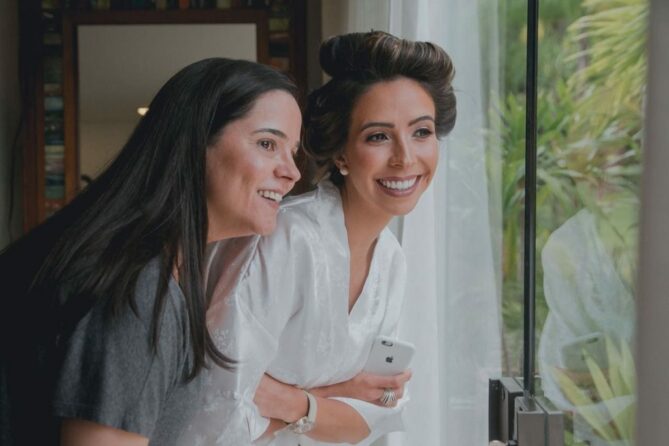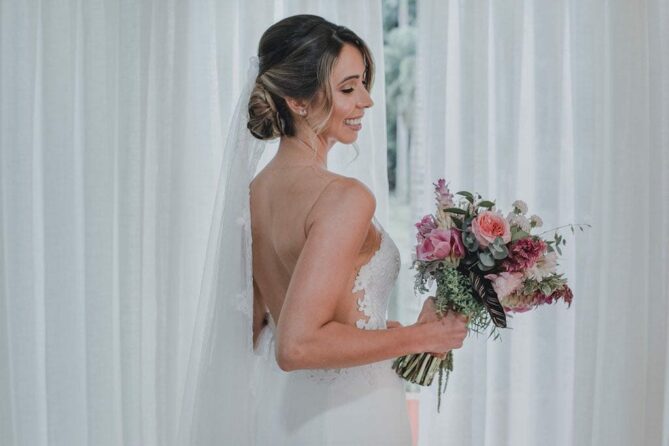 The party was a success, and best of all: everyone was teleported to the countryside, but without leaving town. This is one of the biggest advantages of Rio de Janeiro. You can make the wedding you want with one of the best event infrastructures in the country.
Now I leave you with the photos and the video, because I'm sure you'll love it. If you have any questions, comment here in the video and I'll answer everything!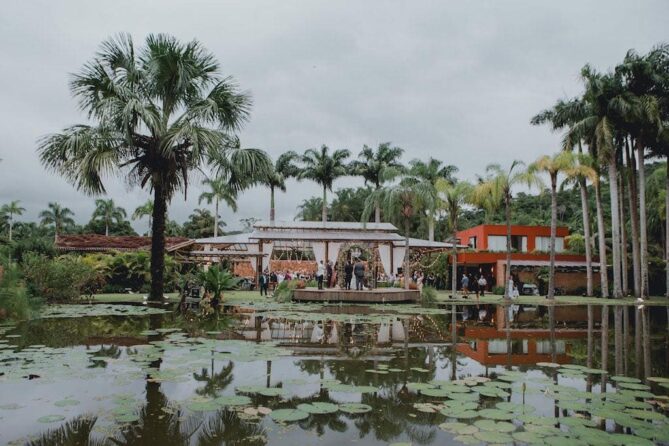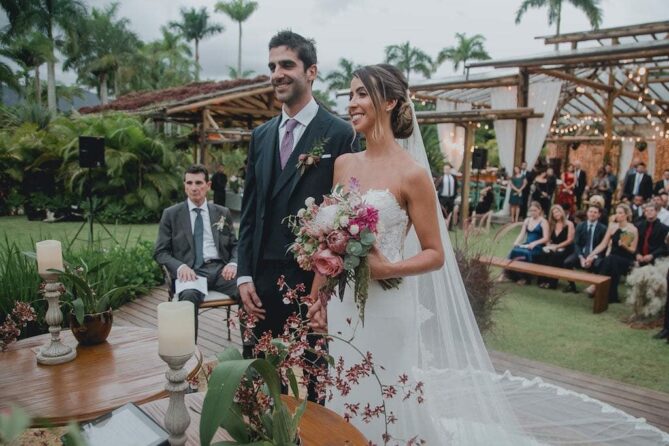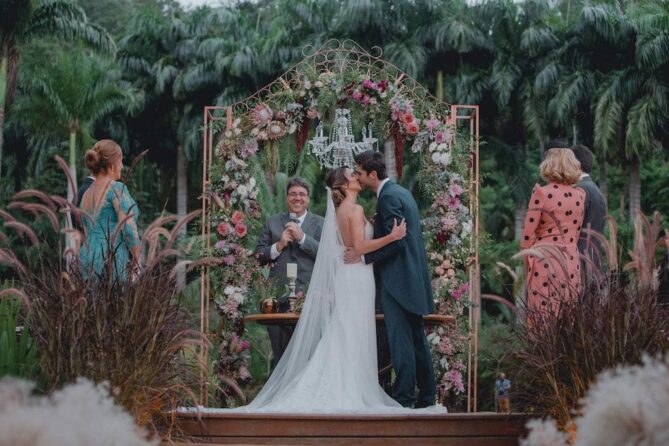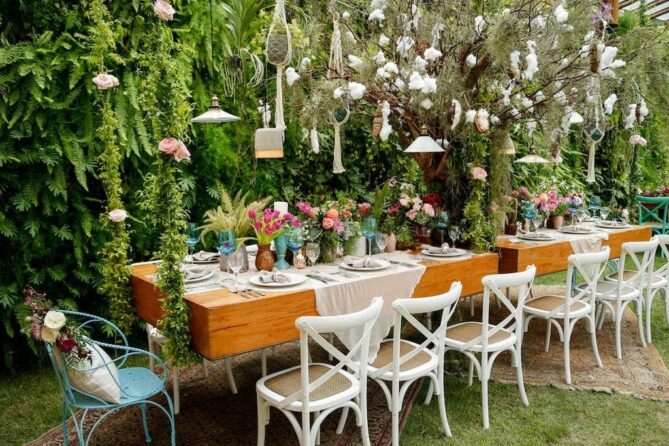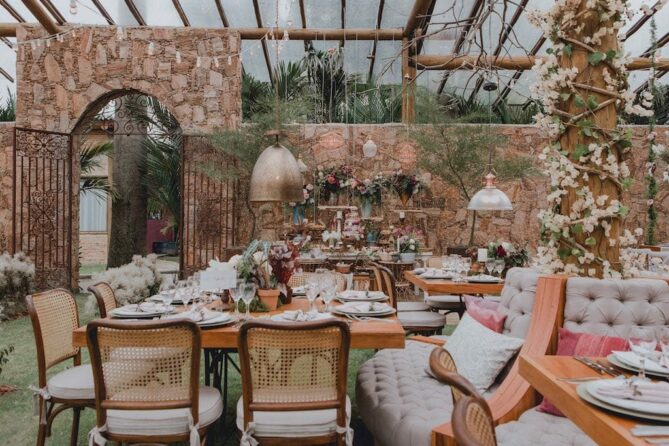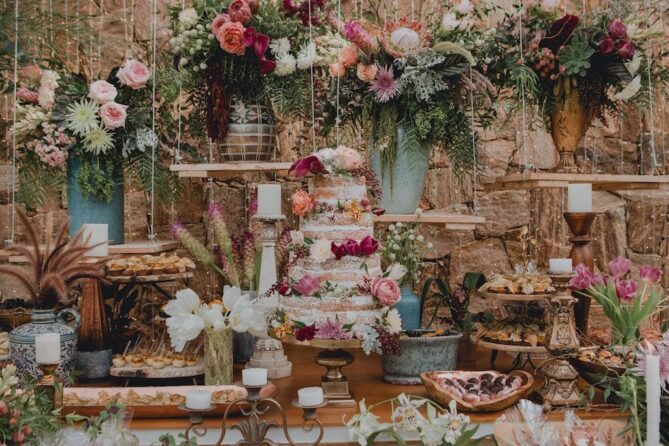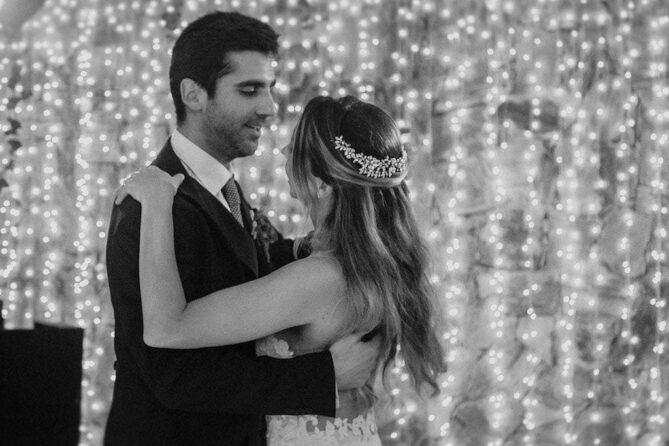 See you next week of Where to Casar Pelo Mundo,
Simone