Hi guys all right? I loved the comments on the last video, about destination wedding in Fernando de Noronha . If you haven't seen it yet, it's on my iGTV ( @aondecasar )!
Today's episode, the second of the fifth season of Aonde Casar Pelo Mundo , has something that is special for me. After all, it happened here in my wonderful city, Rio de Janeiro. I know you'll think: hey, but if it was in Rio de Janeiro, it's not a destination. But that's where you're wrong. Destination wedding is not just outside Brazil. In practice, destination is any and all weddings you have made outside the city where you live . And Rio de Janeiro, in my opinion, is one of the most perfect destinations for a wedding in Brazil.
If you are Brazilian, you will definitely love to spend a few days here enjoying all the infrastructure and tourism that Rio offers (one of the most complete in our country). And if you or your fiance are gringos, then yes, it is paradise. Look, he hasn't even had a foreign friend he's brought to Rio today, who hasn't dropped his jaw.
The good thing about Rio de Janeiro is that it has tours, landscapes and structures for EVERYONE, literally, for all tastes and budgets . It can be the most touristic itinerary of all, with a tour of Cristo and Pão de Açúcar, to something more cool and laid-back, like a brunch in the Colombo bakery, downtown, or a party in Santa Teresa, which is where we're going today.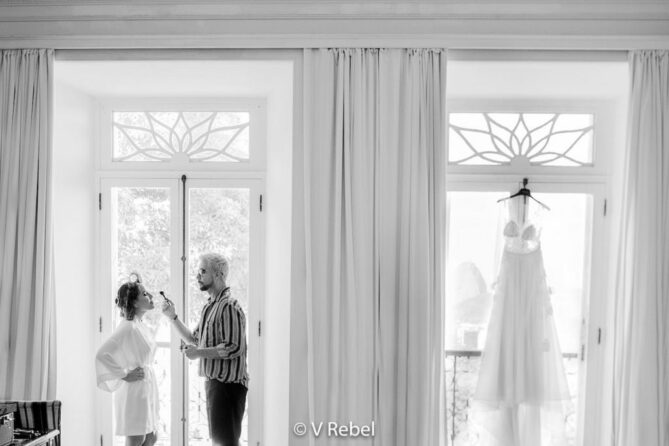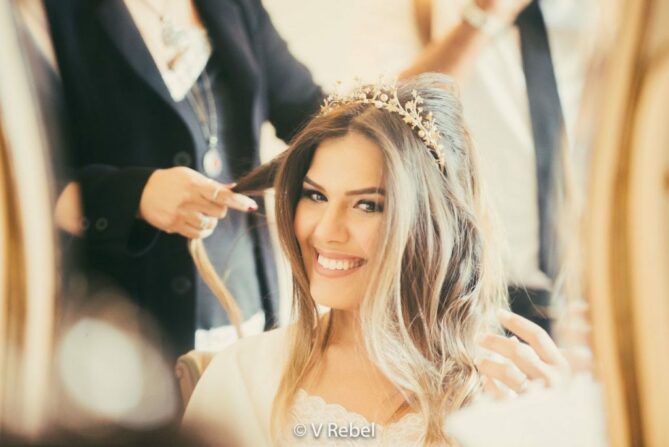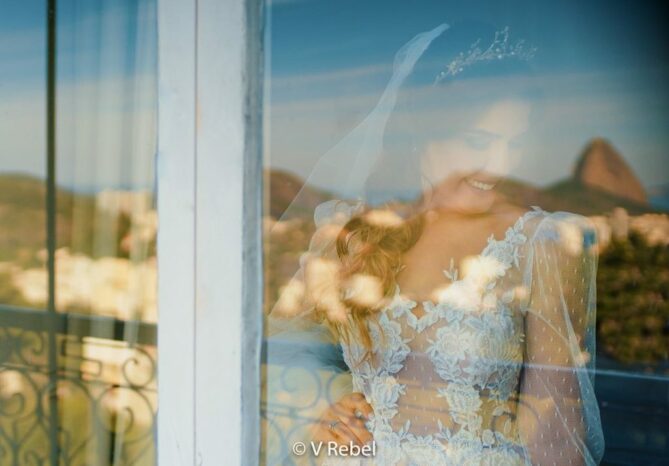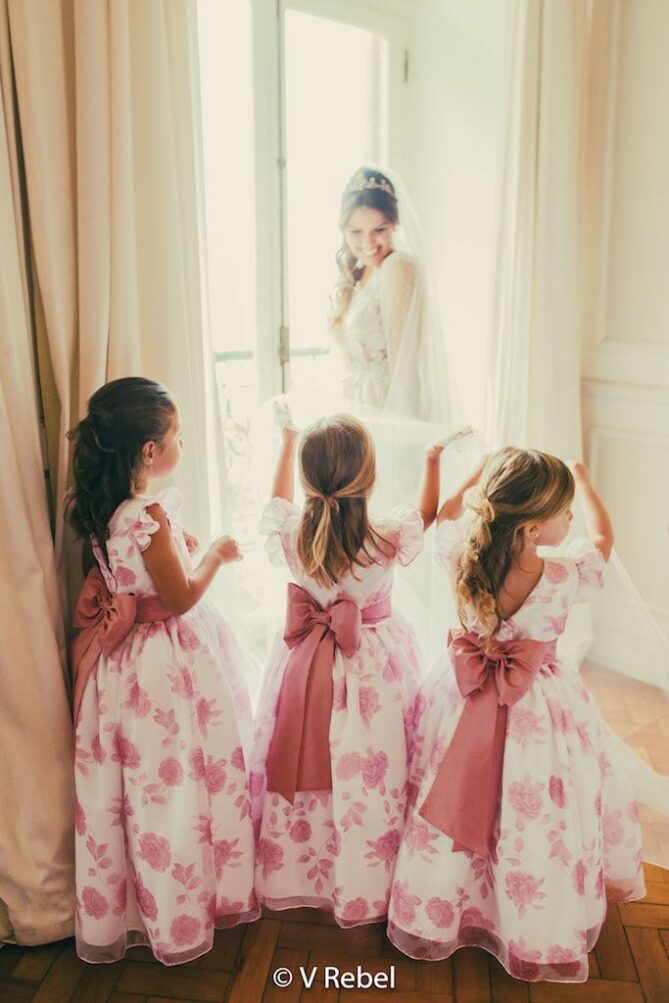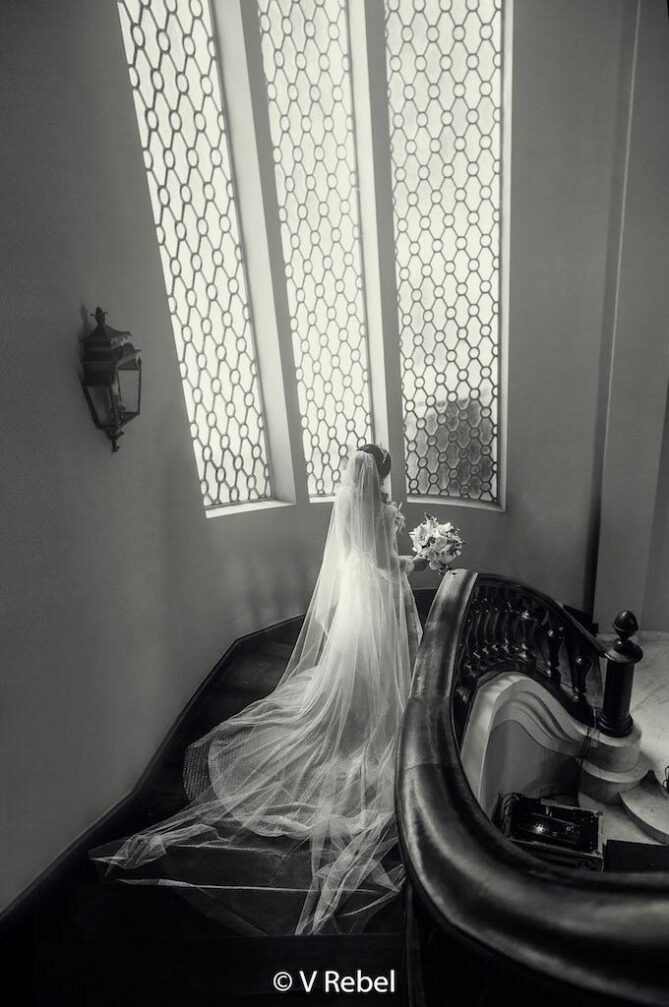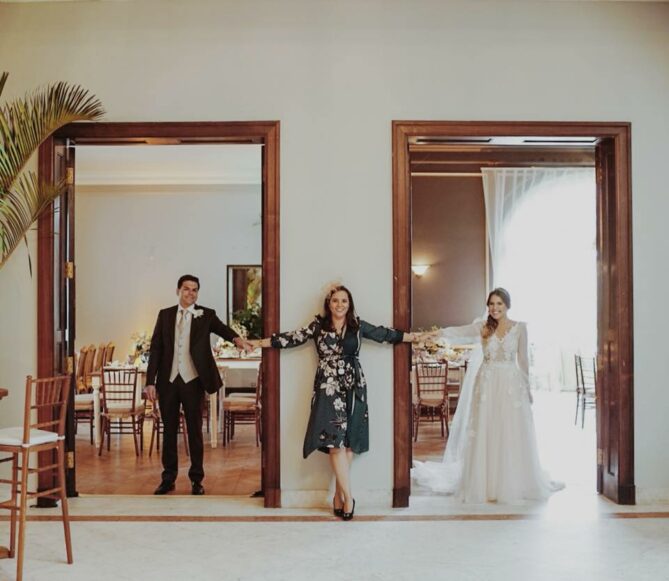 I want to share with you the beautiful destination wedding of Adriana and Clemente, super dear brides . They have lived in Spain for a few years. We organize everything remotely in just over a year. In the meantime, I went to Barcelona to meet them again , and as a bonus I got the best tour guide I've ever had. Didi was a sweetheart, she took me around the city. For me, this close contact with the couple is very important, because I really like to make their dream come true 100%. Adriana's dream was to get married with an incredible view of Rio de Janeiro, and I had no doubts when she asked me about the Santa Teresa Mansion, which I'm enchanted with. She loved it and closed it right away!
What I love most about destination weddings , and what made me an expert on the subject, is seeing the joy, the party, the exchange of love and affection between everyone . And in the case of Adriana and Clemente, these feelings came with an added plus: missing their dear friends and family who live in Brazil. Emotion dominated the party , which you can see in the beautiful photos that VRebel took. You could see that I'm already missing this couple and this day, right? My heart fills with joy to see that I was able to help in their celebration.
Now I'll leave you with the photos and video, because I'm sure you'll love it. Oh, and don't forget to comment here with your favorite place in Rio de Janeiro . I want to know to put it here too!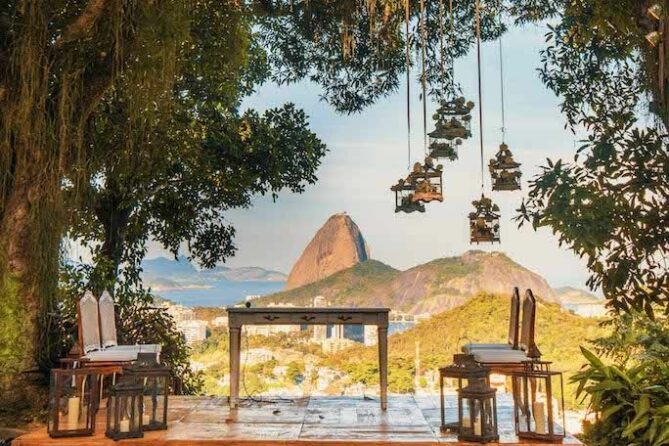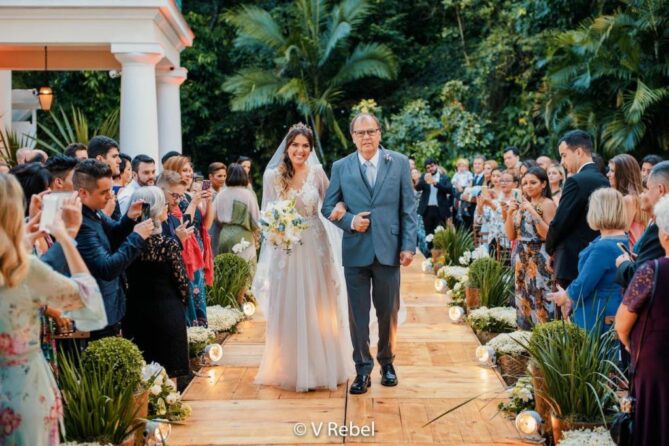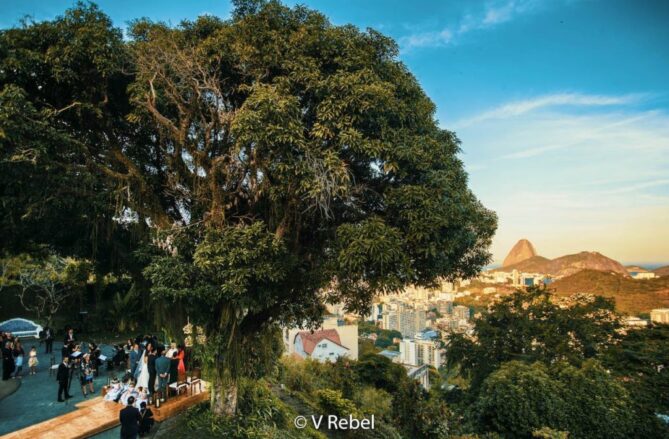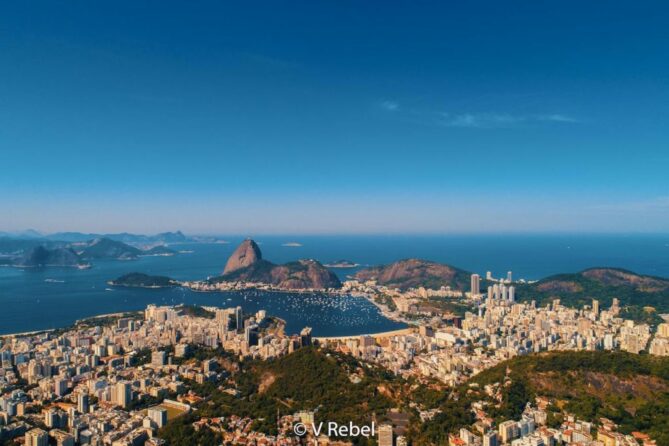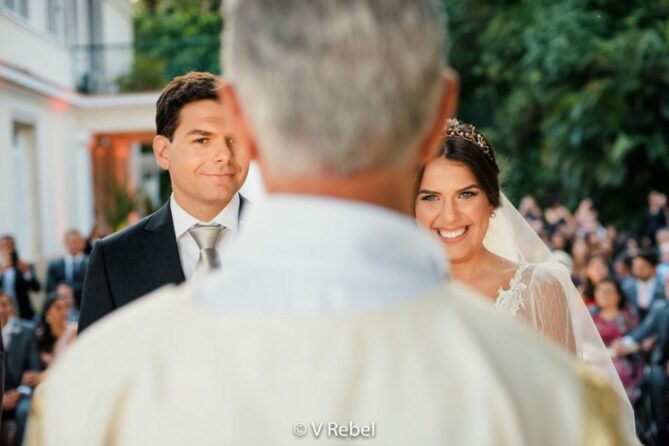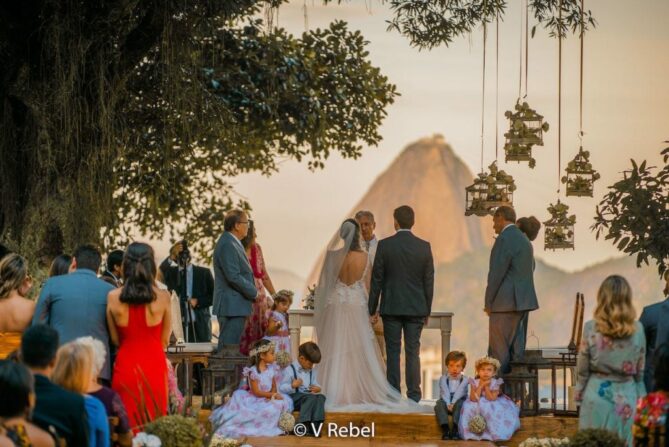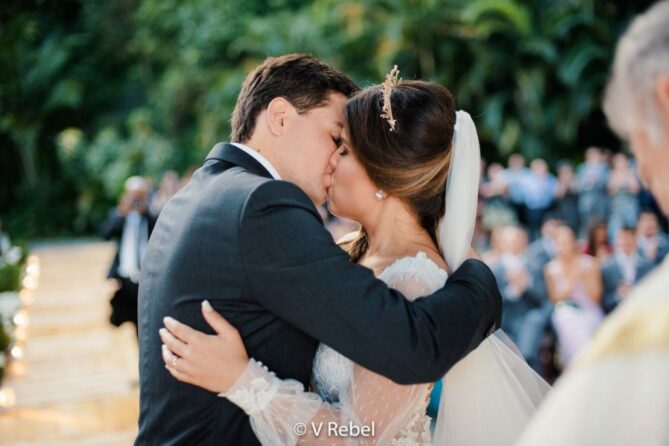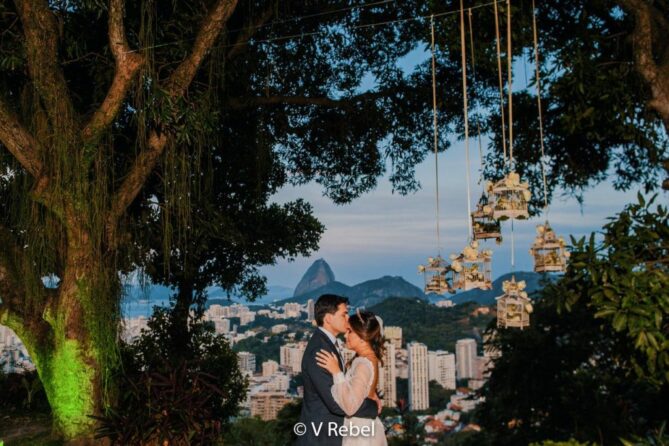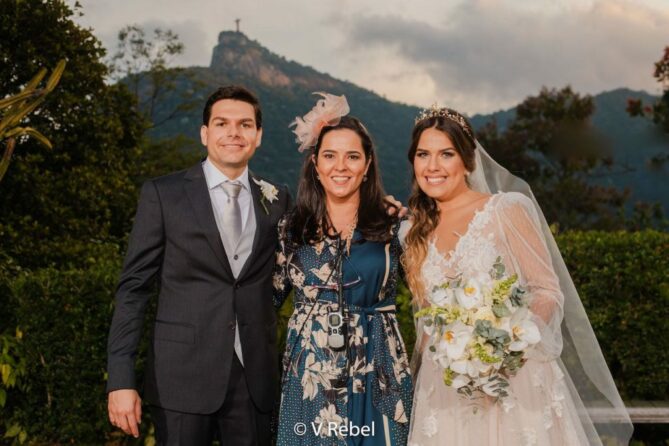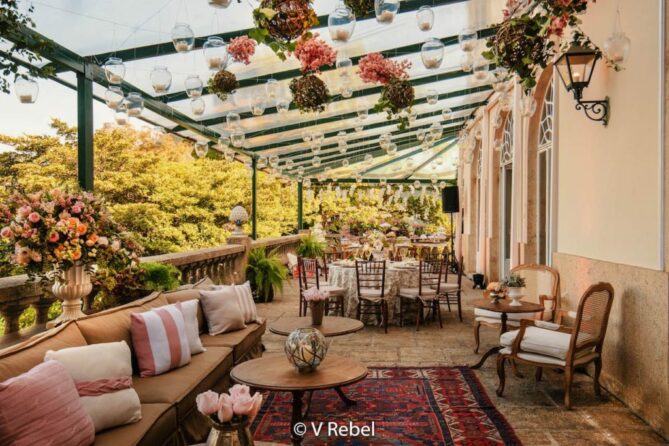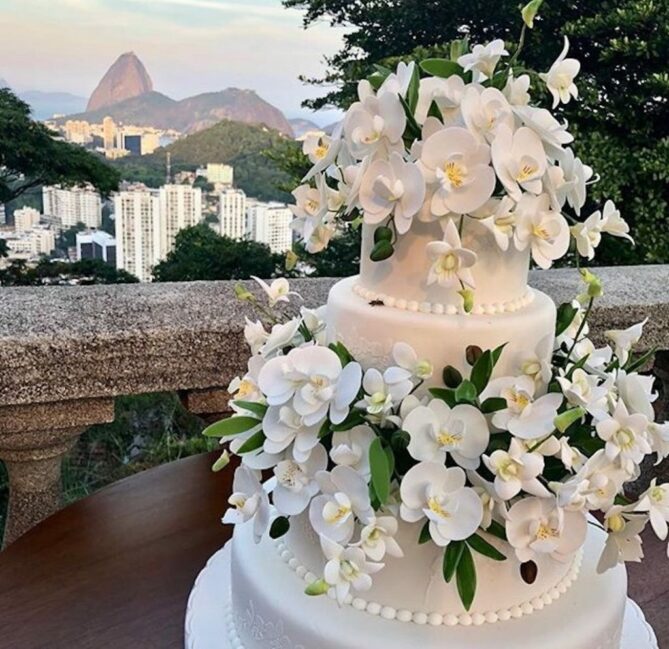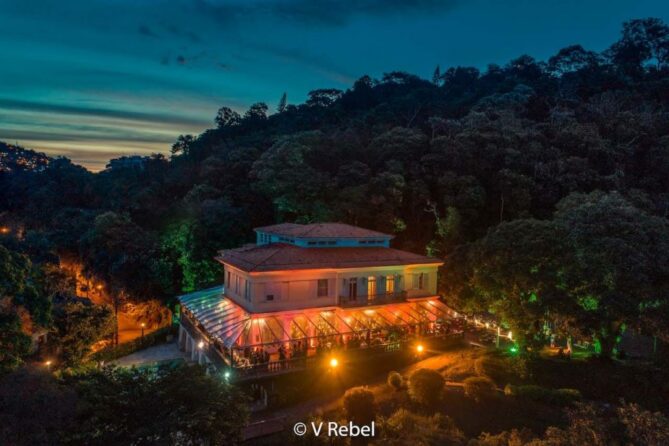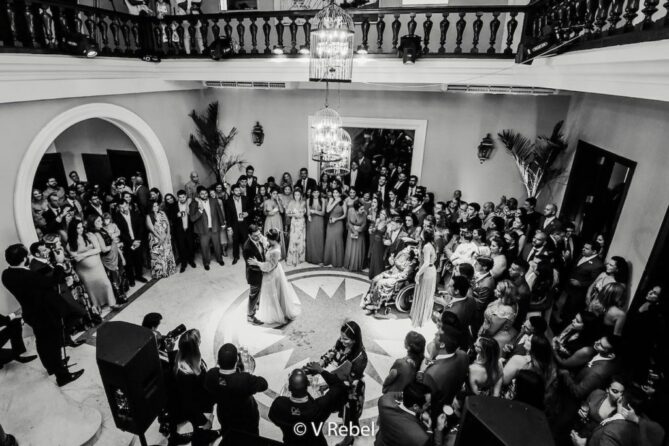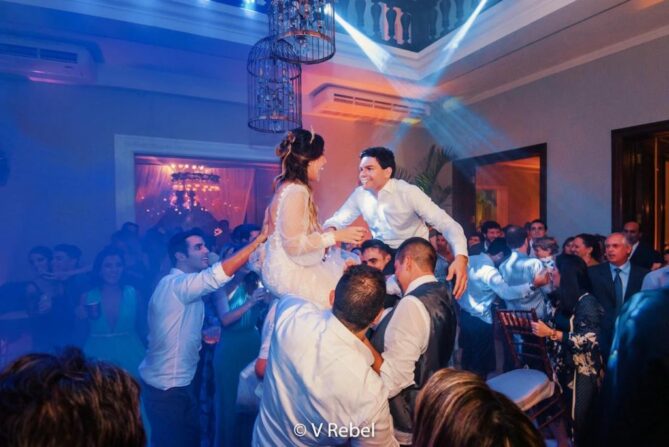 See you in the next episode of Where to Marry Around the World,
Simone