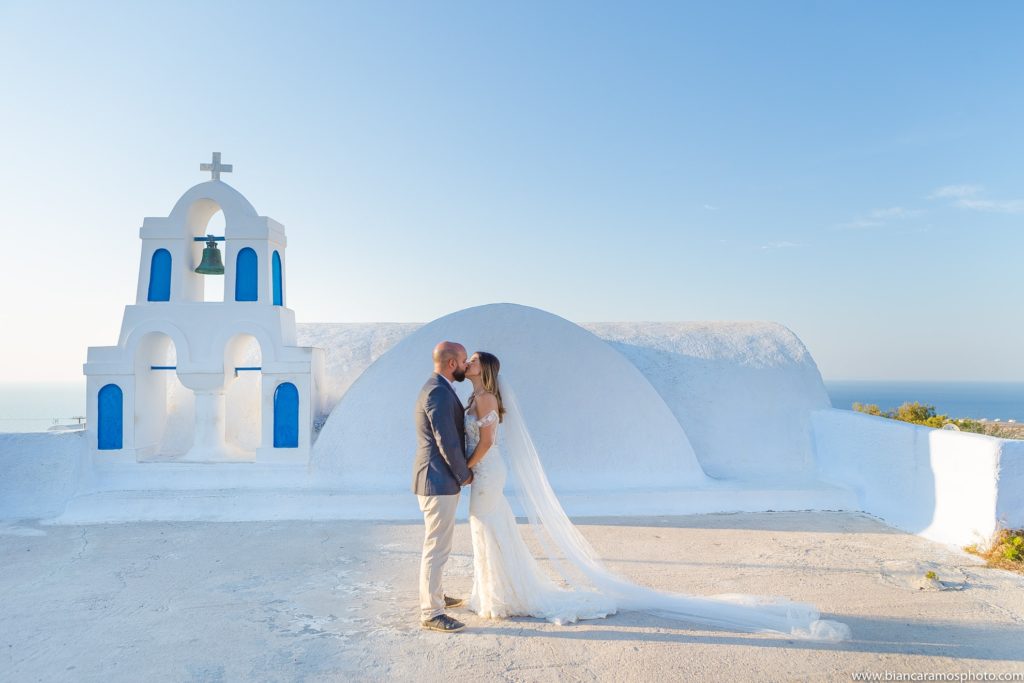 From the French Riviera, she landed in Santorini, Greece, for Suzanne and Pedro's elopement wedding – a very special couple, which I think was also special. Look how cute the bride's statement: "I researched the best and most experienced wedding planner for destination wedding, and found the pioneer in this type of wedding in Brazil, which was Simone Tostes , from Aonde Casar company. I went to Rio de Janeiro to hold our meeting and I saw that it would be Simone. I didn't even look for someone else for a second opinion, because she experiences your desire as if she were the bride herself, gets excited about the ideas and makes you very excited. And when I said that the wedding was going to be in Greece, it got even more lively.
Like Aonde Casar's Facebook page!
Suzanne was more than determined by a "yes" with the beautiful Greek landscapes and the charming architecture of white houses and blue roofs as a backdrop . Blue this one that gets lost in the sea! For the big day, we chose the beautiful Charisma Suits Santorini hotel . Located in the quiet village of Oia, the hotel has one of the most amazing views in the region and is a great choice for honeymooners (one of the newlyweds' darlings). With four stars, the service is excellent, everything you ask for, they have a way of doing it, and the private rooms are very cozy.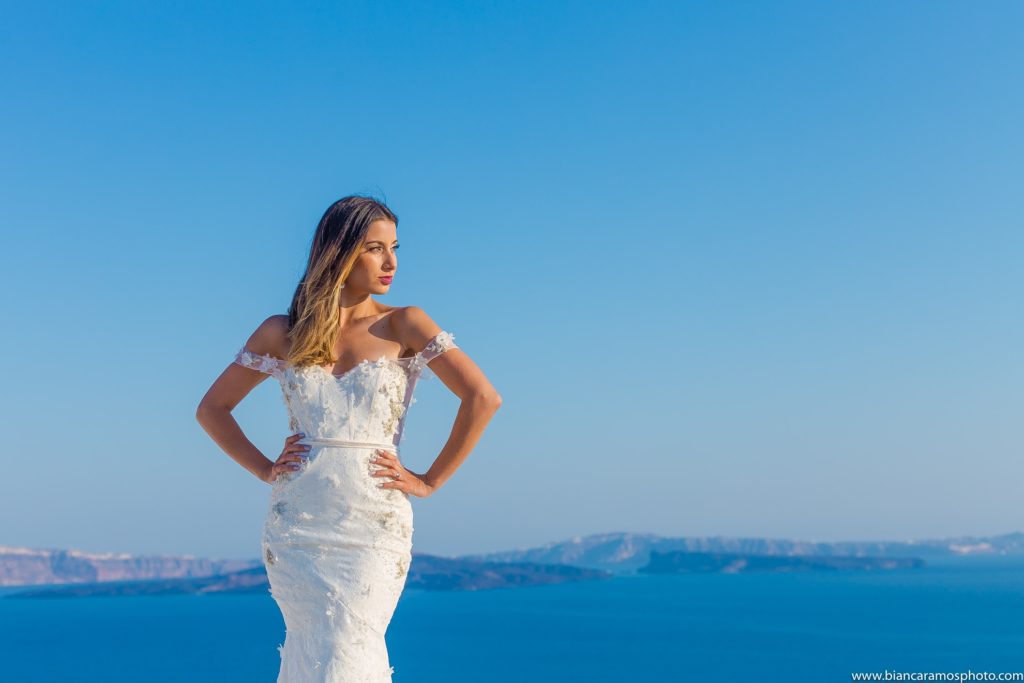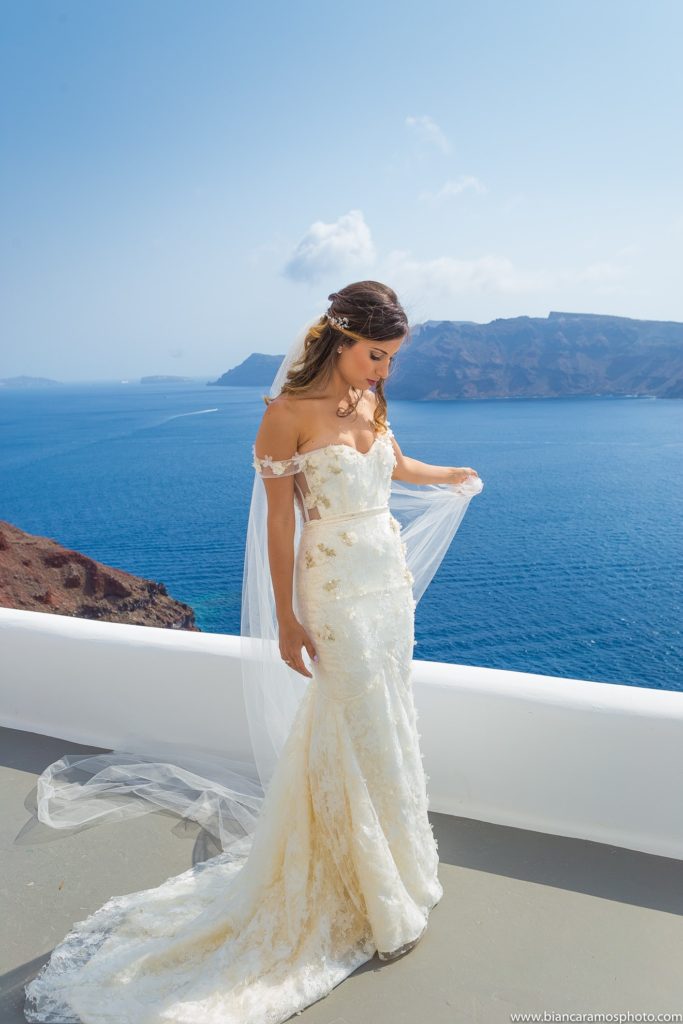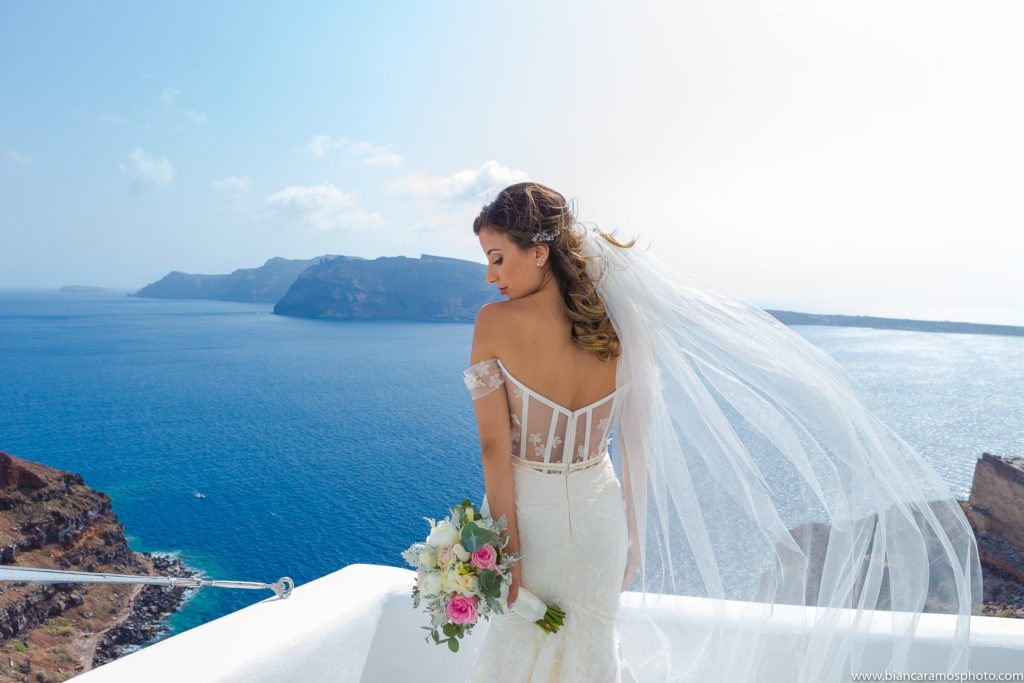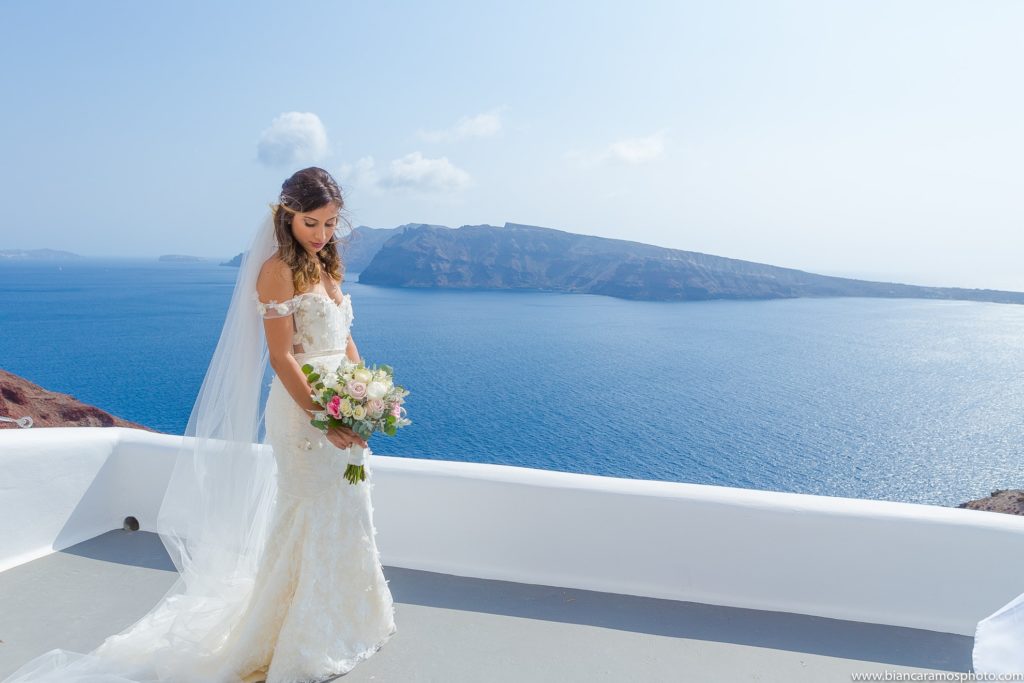 And speaking of honeymoon, Suzanne and Pedro enlisted the help of a great friend of mine for this post-wedding, Vyvianne from Solicite Turismo . But this subject, I'll leave for another post, just wanted to tell that I also help in the trip, and I have professional partners and super competent to indicate.
Returning to the wedding, Suzanne looked beautiful in an all-embroidered shoulder-to-shoulder dress with 3D flower appliqués from Mariah Ateliê de Brides . I loved that she went with her hair half tied up, was stripped as Santorini asks. And while she was beautiful in white, like Greek architecture, Peter was in blue, like the Santorini Sea.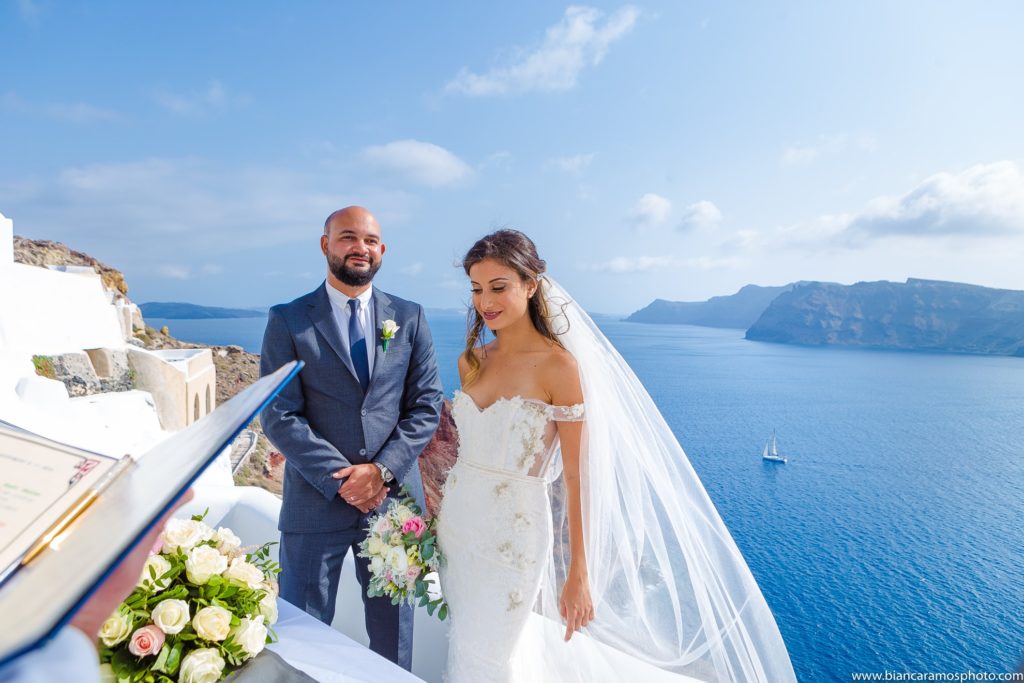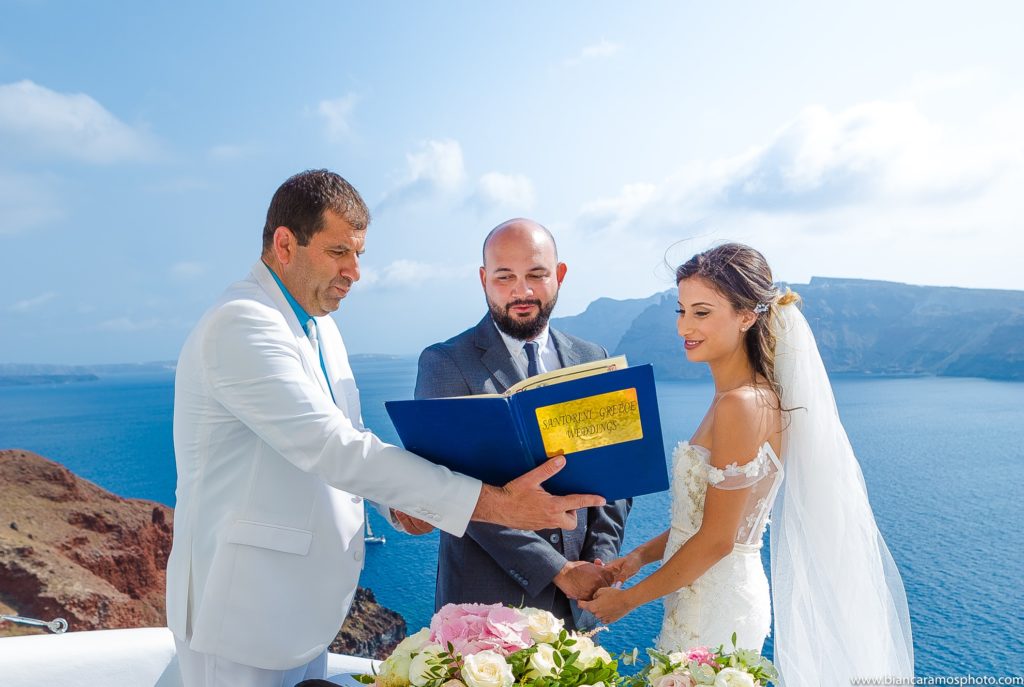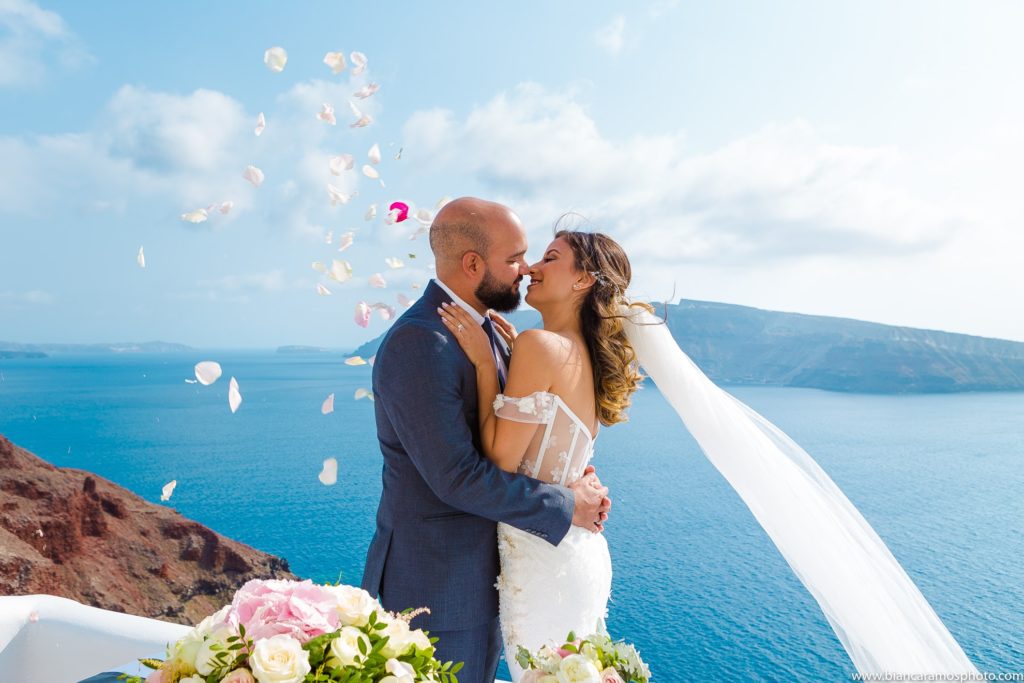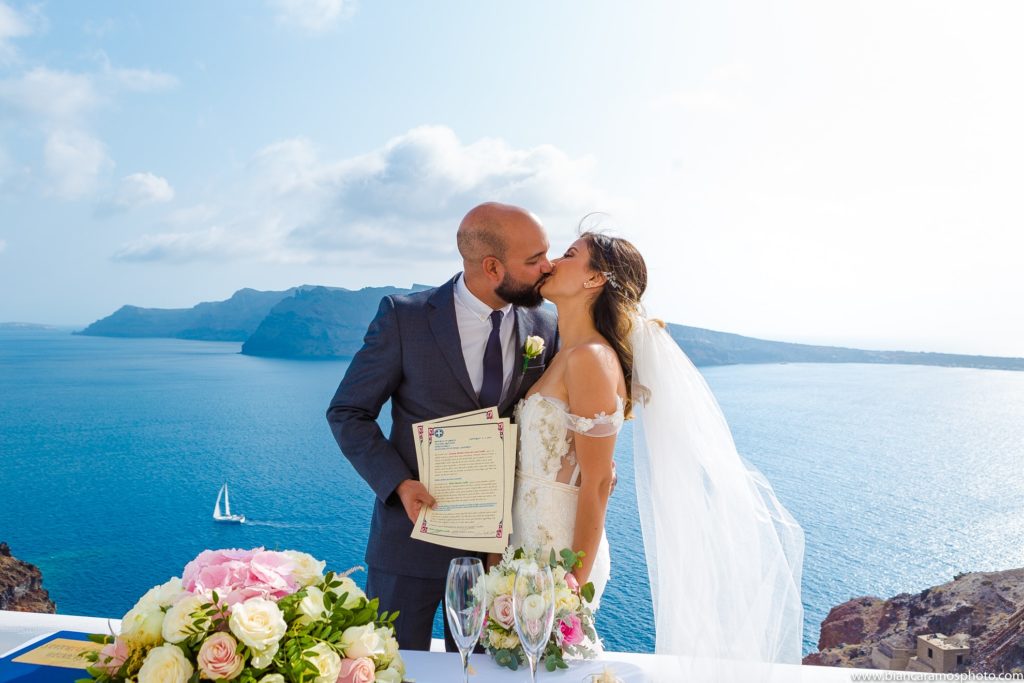 After the ceremony, held by a local celebrant, the couple posed for the most accurate clicks of dear Bianca Ramos . " I met, through Simone, Bianca Ramos, a Brazilian photographer who is passionate about Greece and who knows all the magic corners for perfect photos , " says Suzanne, who loved her album! And I loved it too, of course. I loved meeting this super high-spirited couple, helping them with their dreams and doing, as always, what I love most: celebrating love.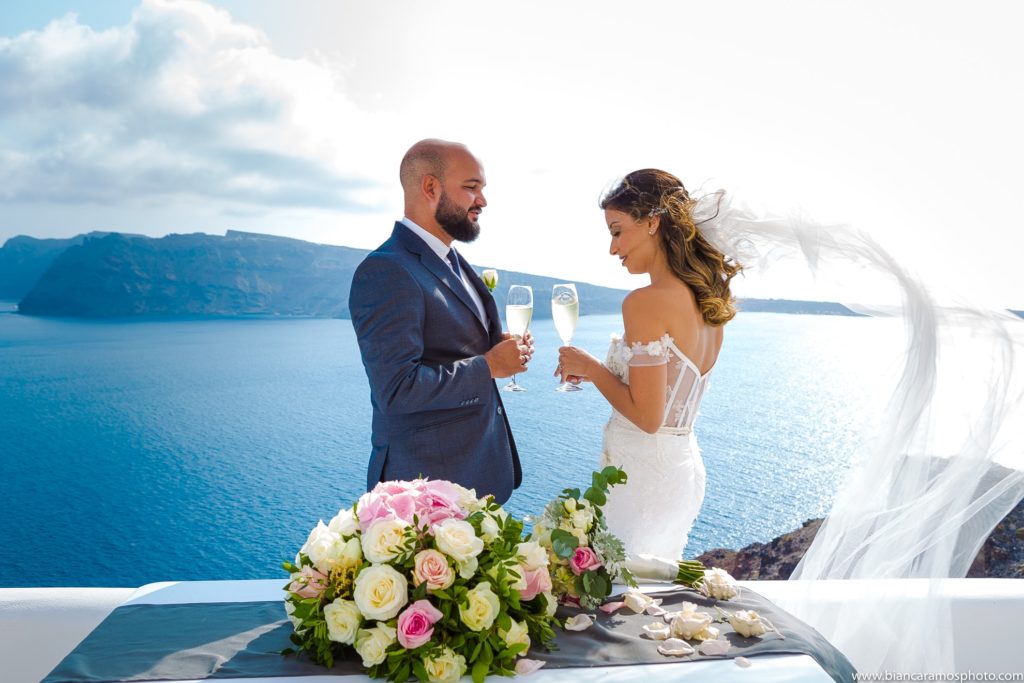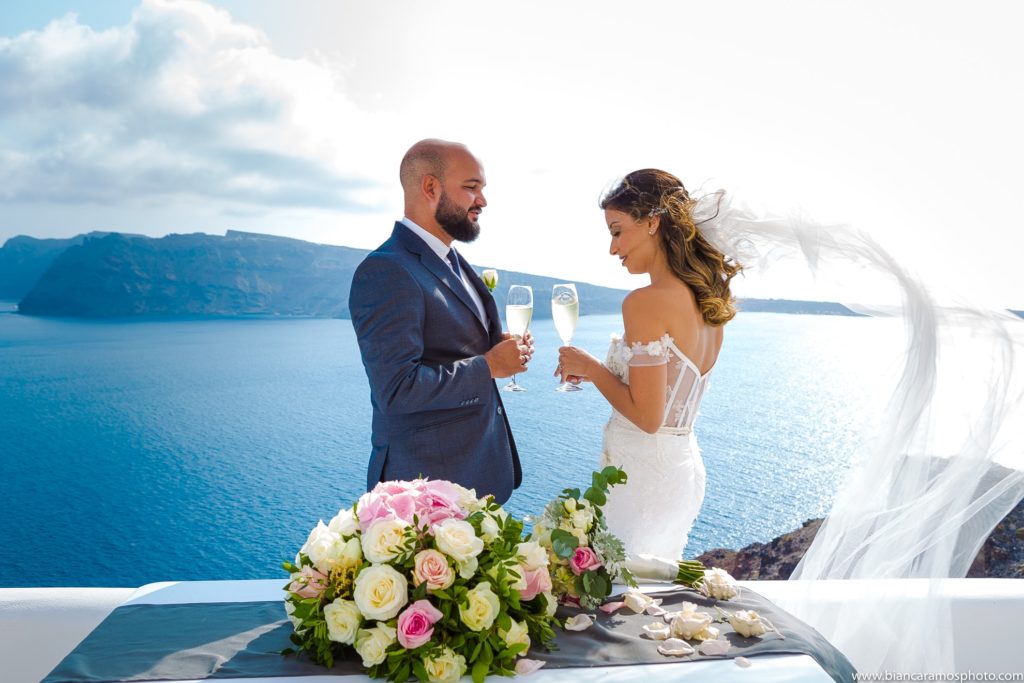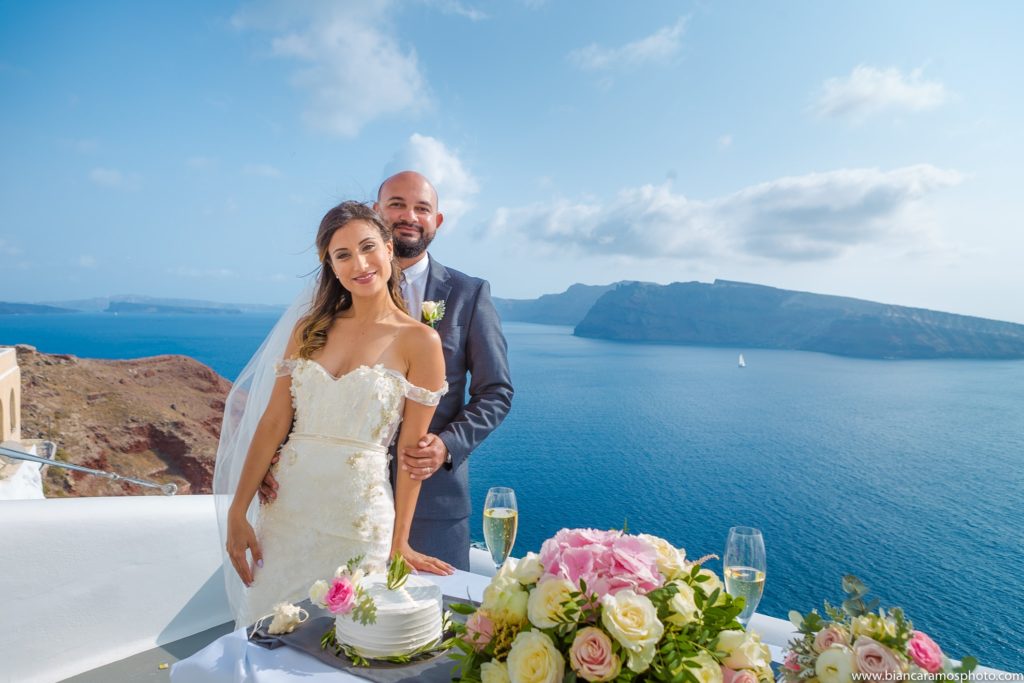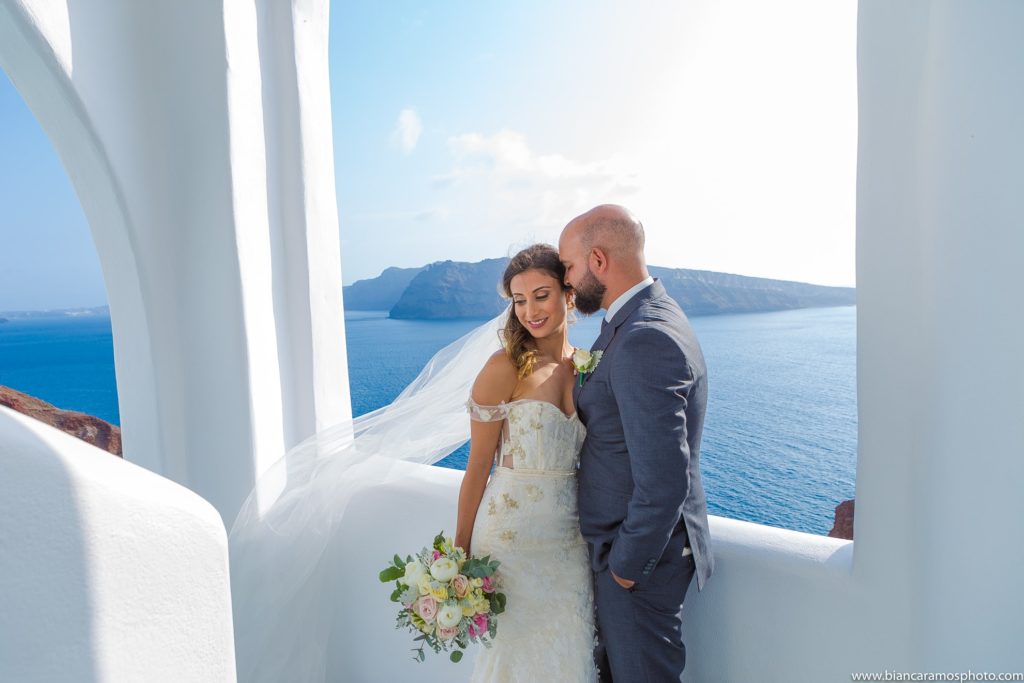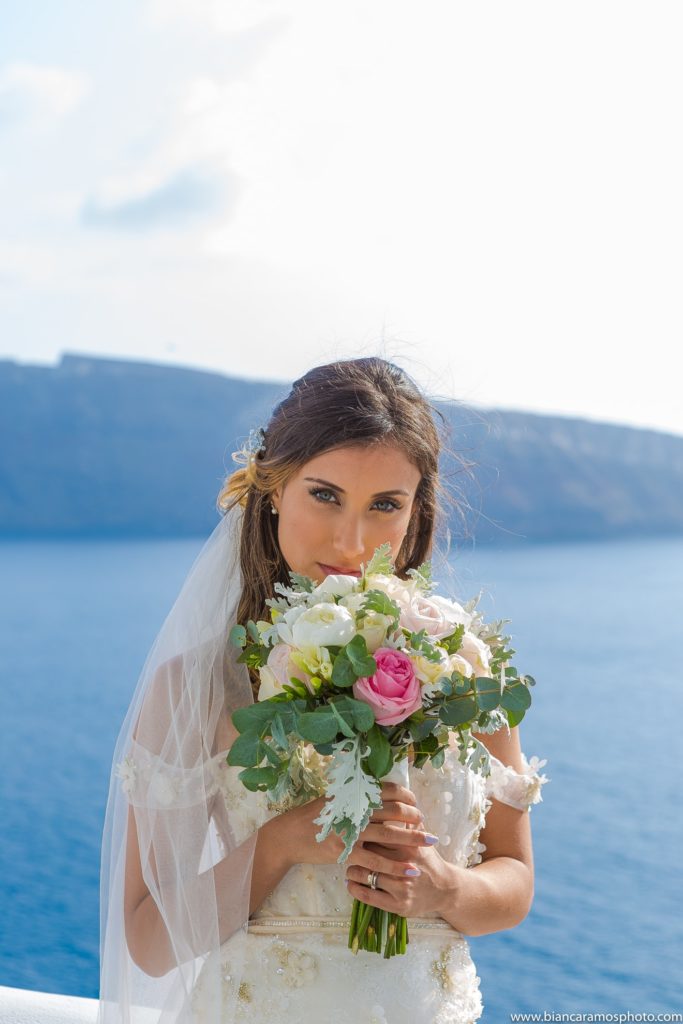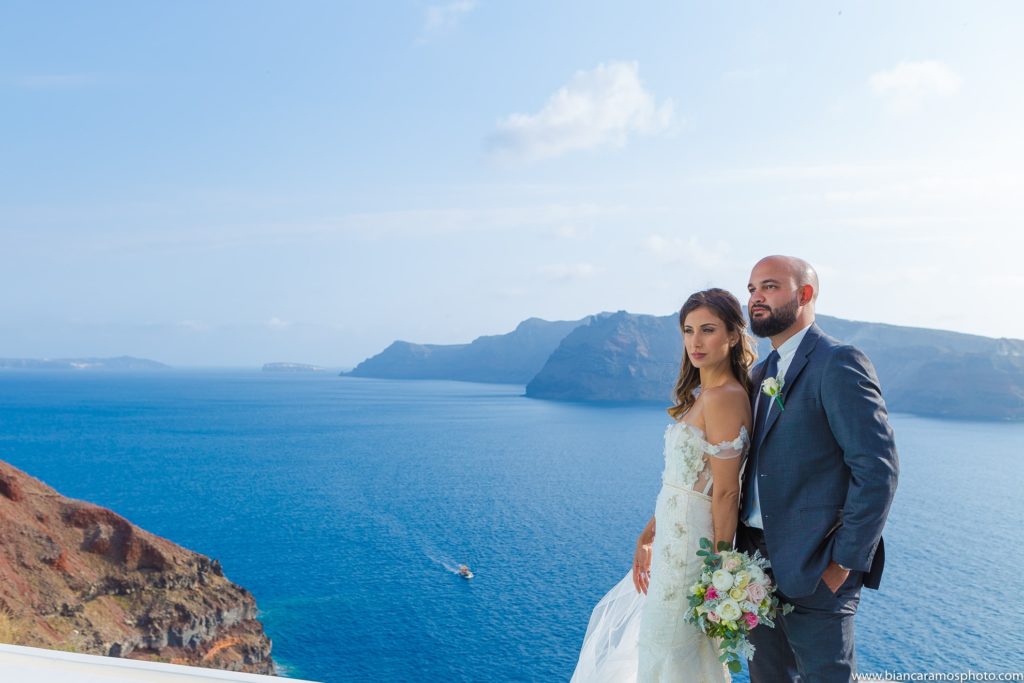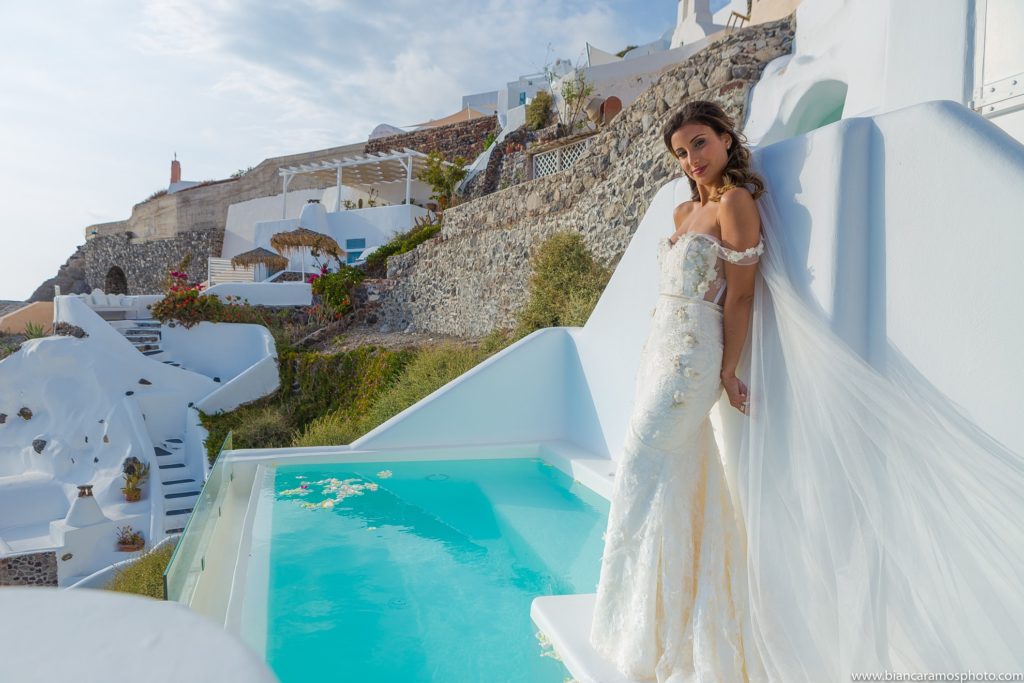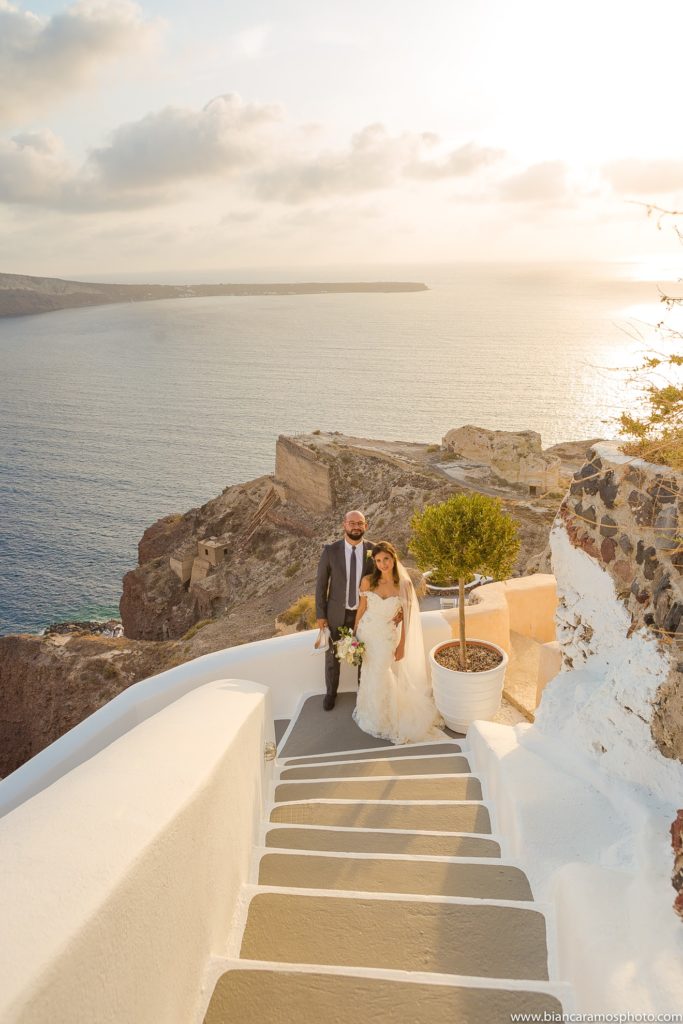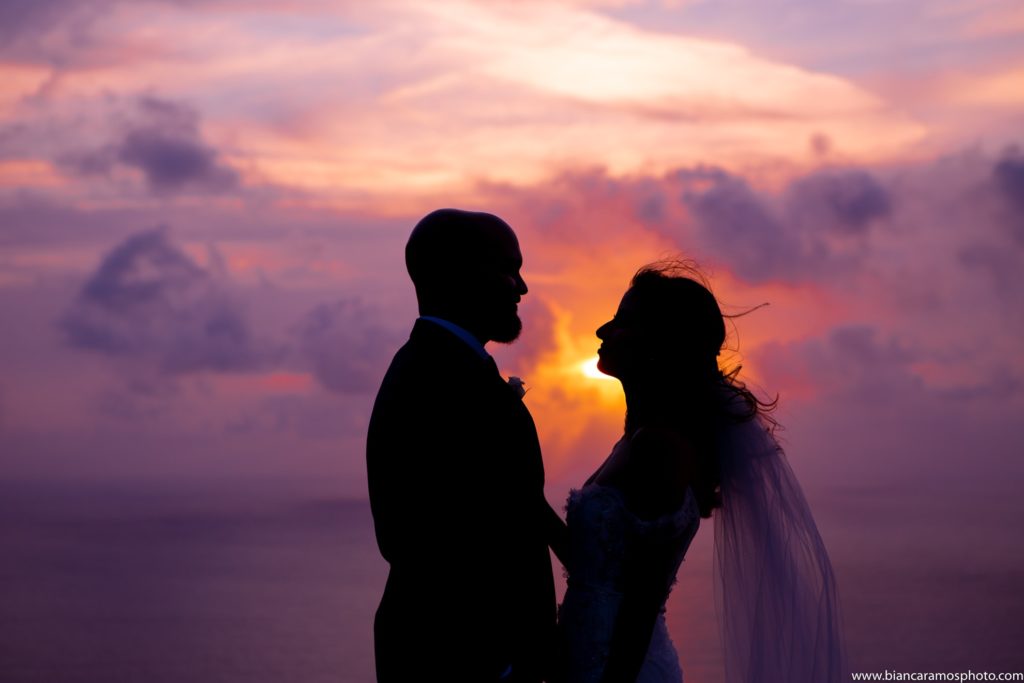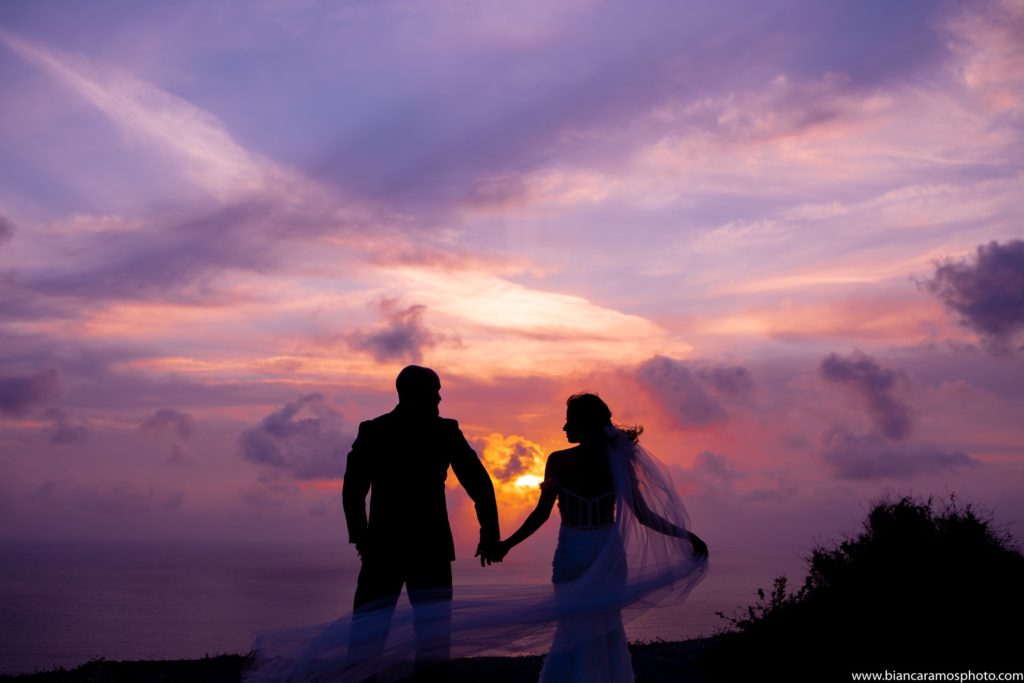 And there was video too:
I hope you enjoyed today's post, which is the last of 2018! I decided to close with a golden key, to open 2019 with good and wonderful energies. I take this opportunity to wish you a wonderful New Year for all my boyfriends and readers here on the blog. And say that I am available and 100% ready to attend all weddings in Brazil and the many countries around the world! 😉
Kisses and a wonderful 2019,
Simone!
Destination Wedding: Aonde Casar – Simone Tostes | Photos: Bianca Ramos | Video: Miltos Karaiskakis | Hotel: Charisma Suits Santorini | Travel and Honeymoon: Solicite Tourism | Wedding Dress: Mariah Bridal Atelie | Hair and Makeup: Make-up Santorini | Bride's shoe: Schütz | Decoration: Wedding in Greece