Gradually, the event market is returning to activity, as well as couples the desire to say yes as soon as possible. And after all this time, there is nothing more certain than organizing the dream trip and entitled to many surprises and treats. And as I have received many messages of my brides asking for help to surprise your guests the wedding destination , I decided to share here on the blog also some ideas of welcome gifts obvious nothing (and when I say obvious, I'm saying the most classic items such as luggage tags, sweets…).
Like the page of Aonde Casar on Facebook!
But first, remember that I am not saying that the pandemic is over. It is not over and is still very dangerous. What I mean is that both the events and tourism markets have learned to adapt to the new reality, and that is why we are achieving a new level of security for our customers.
Welcome gift for beach wedding
For me, the best gift is the useful one! Nothing against those who choose exclusively cute treats, but I love it when they are usable and can be part of the trip, like a personalized beach bag with the guest's initials. And I think it's cool when the gift is usable not only afterwards, but also during the wedding trip. For boys, how about a Panama hat? I love it and I think it's very chic.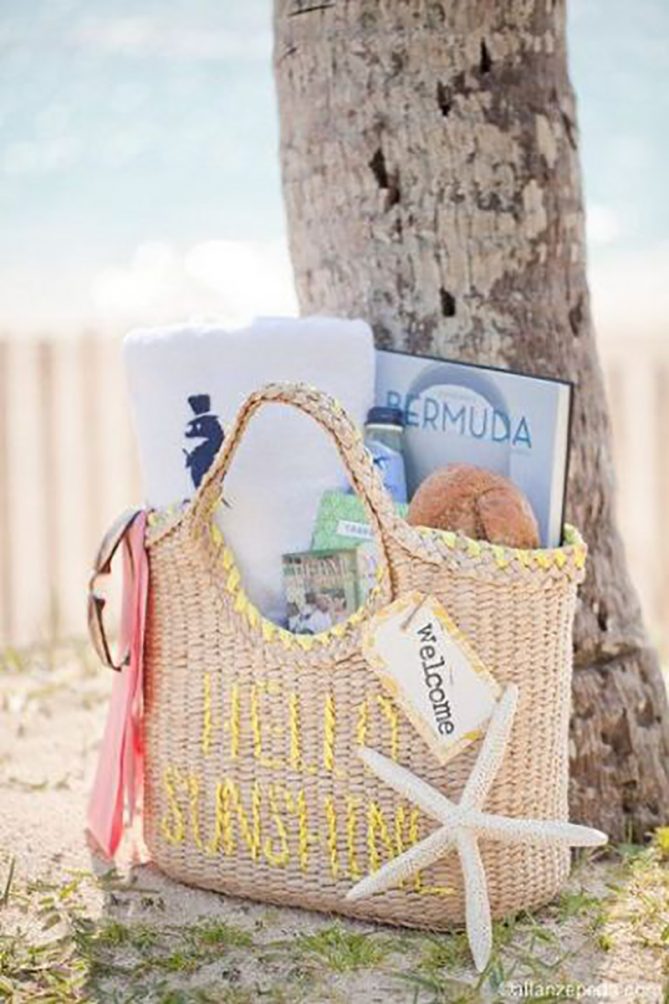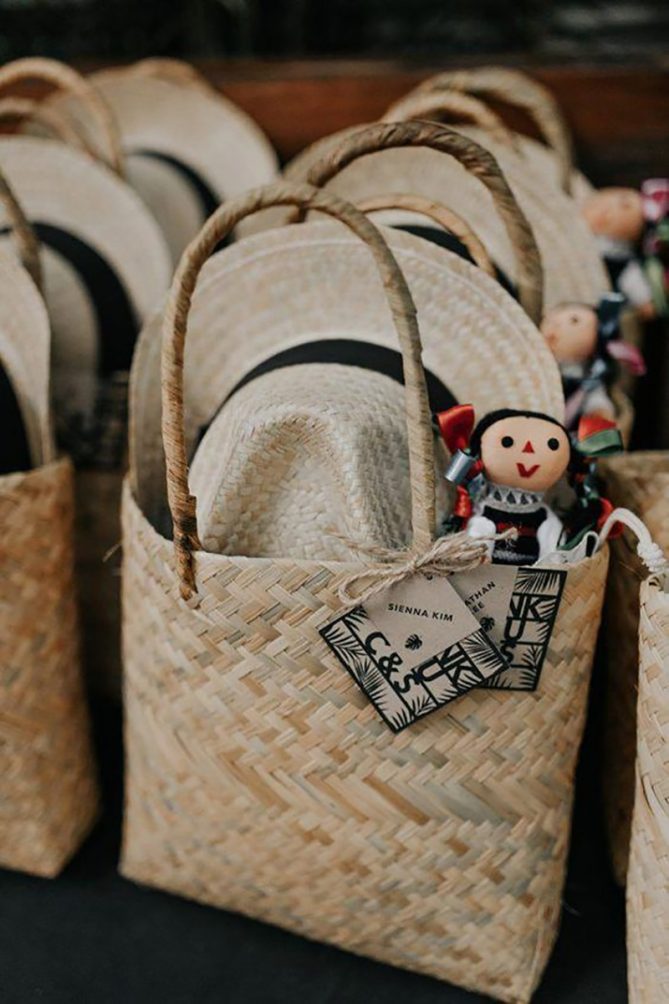 Another idea that I like a lot is to put also those basic items that always have a guest who forgets, like sunscreen, a good and fragrant imported soap, maybe some oils … Things that can make the trip more charming and, of course, be of basic use to go. I always recommend sunscreen for brides to wear. Nobody wants a guest burned on the big day because there was no filter for the pre-wedding, right?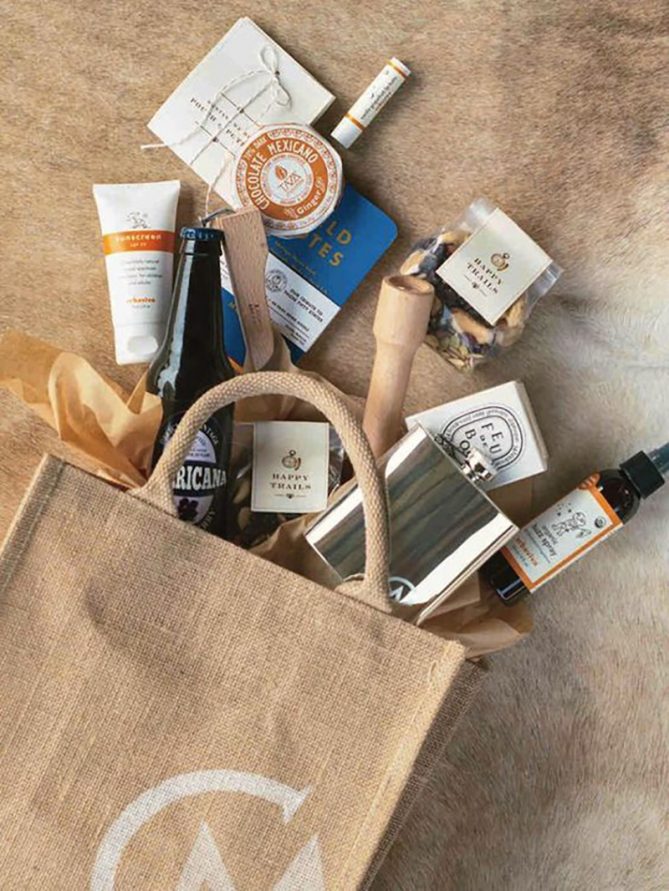 Welcome gift for long distant trips
I don't know about you, but all I want when I travel somewhere far away is to take a nice, hot bath when I arrive at my final destination. When I went to have a wedding in Dubai, I was greeted with a welcome gift that surprised me and I still remember it fondly: a box with bath salts, moisturizer, body cream, bath sponge and a bottle of water to hydrate myself. Look what a more charming and simple way to receive well. Super support and recommend.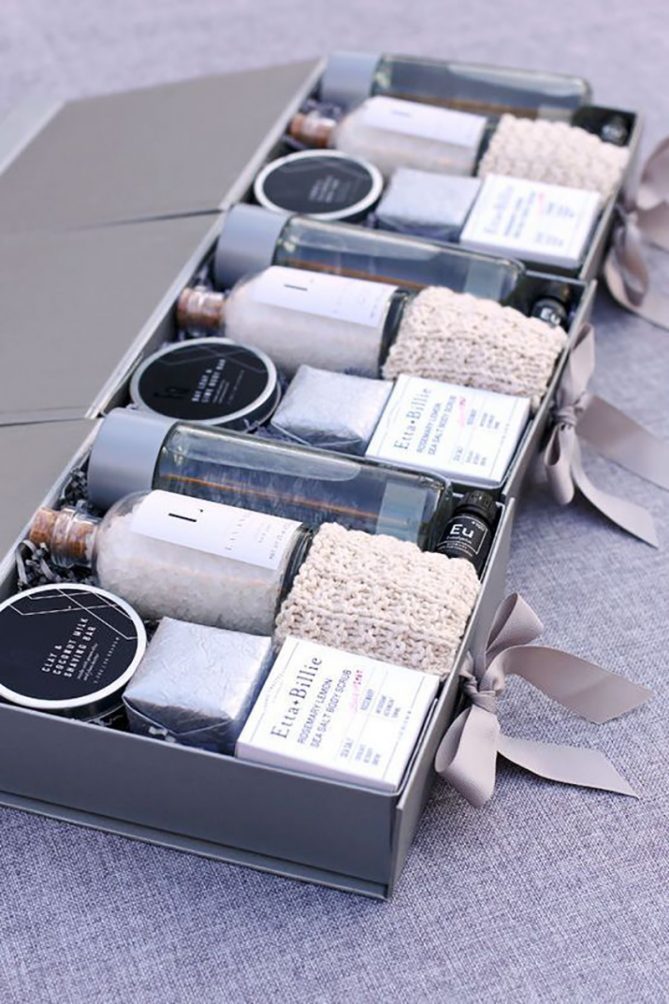 Welcome gift with the best of the region
All the bride and groom want most is for the guests to feel at home in their chosen destination. And a good idea is to collect some good local specimens. They can be from gastronomy, as well as from nature, as these two examples below, where typical foods received the guests at a wedding in Eastern Europe; and lavender, mustard and perfume for friends and family from this other wedding in Provence.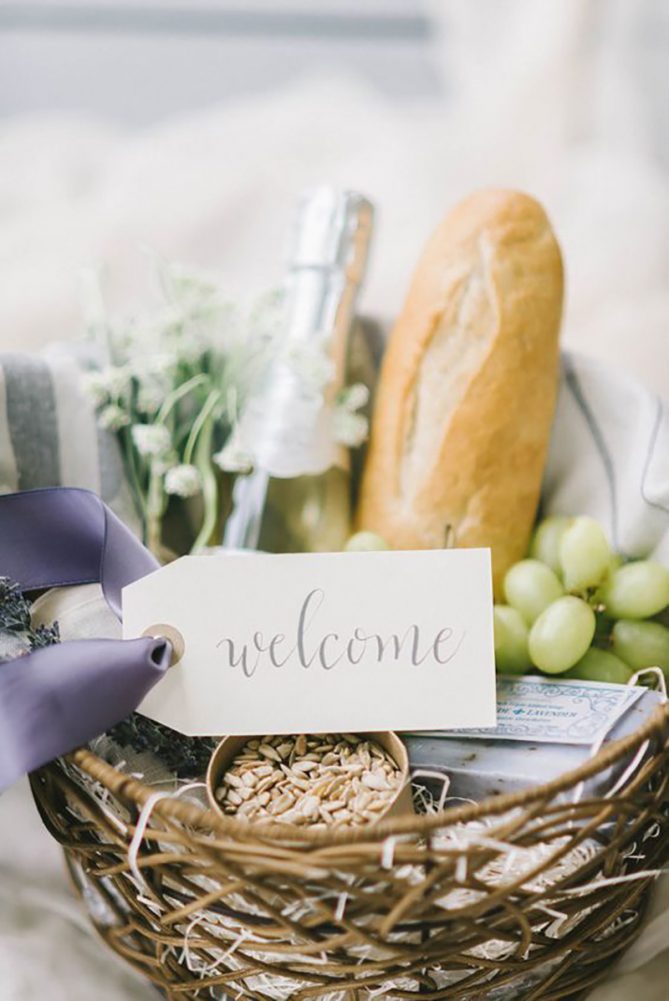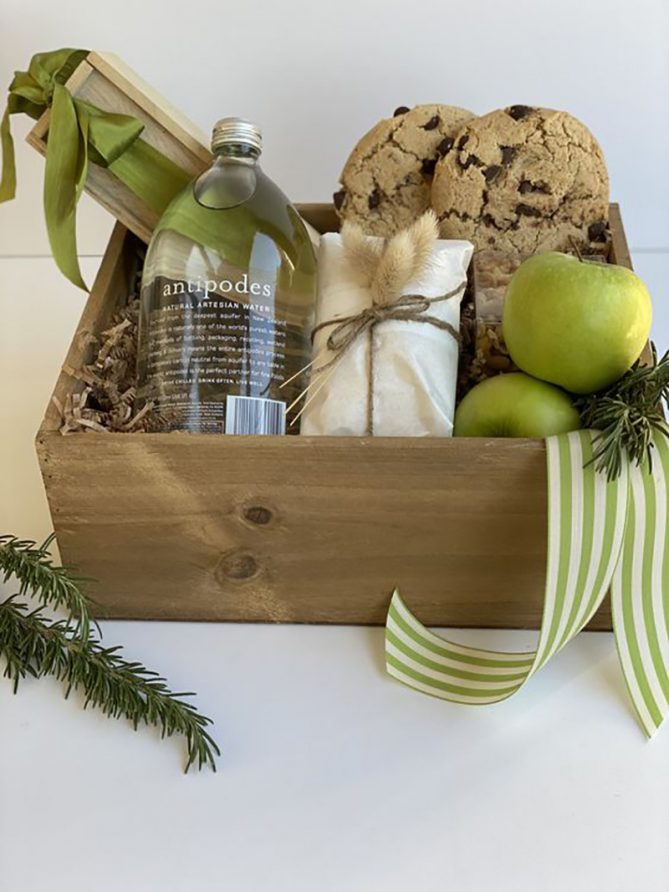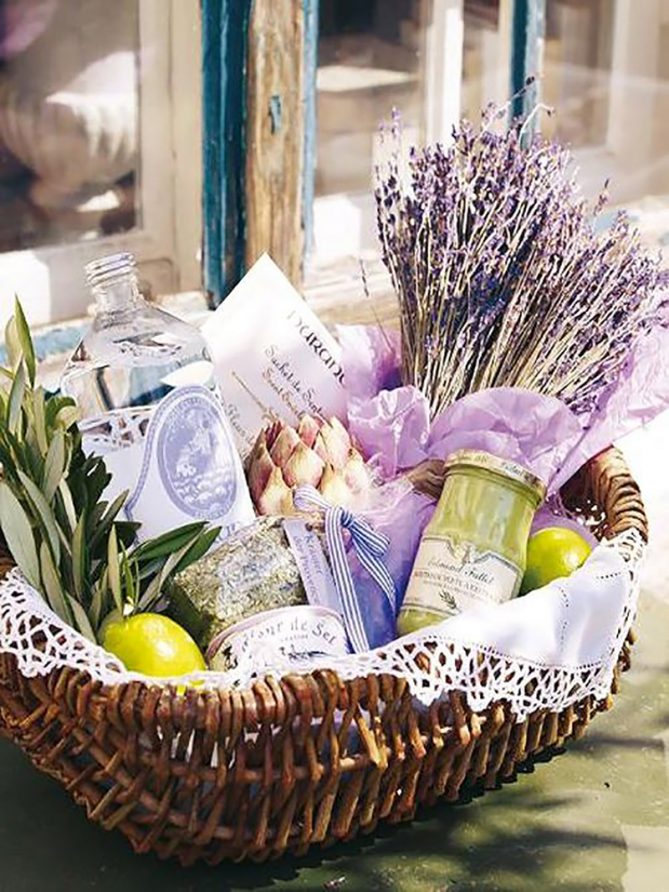 Themed welcome gift for any travel activity
Depending on the destination you choose, the options are the most varied for pre and post-wedding events. In Italy, for example, a cooking class is commonplace and too much. In Africa, for example, I love it when couples come across a picnic in the Savannah. How about using the welcome gift to prepare a basic kit for the guests to use in these events? I think the idea is cool and encourages them to do the program.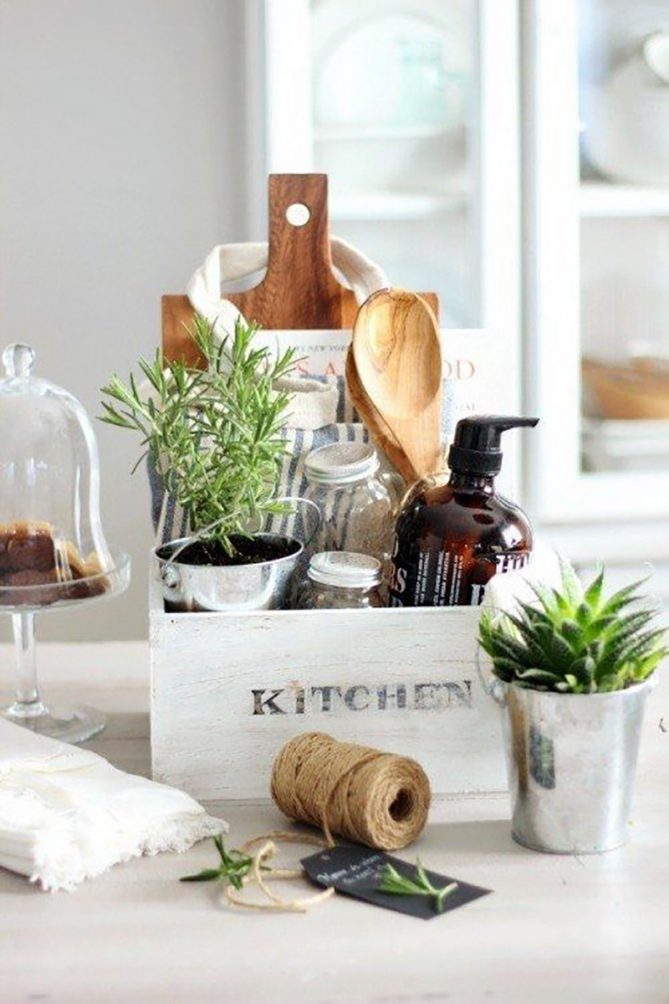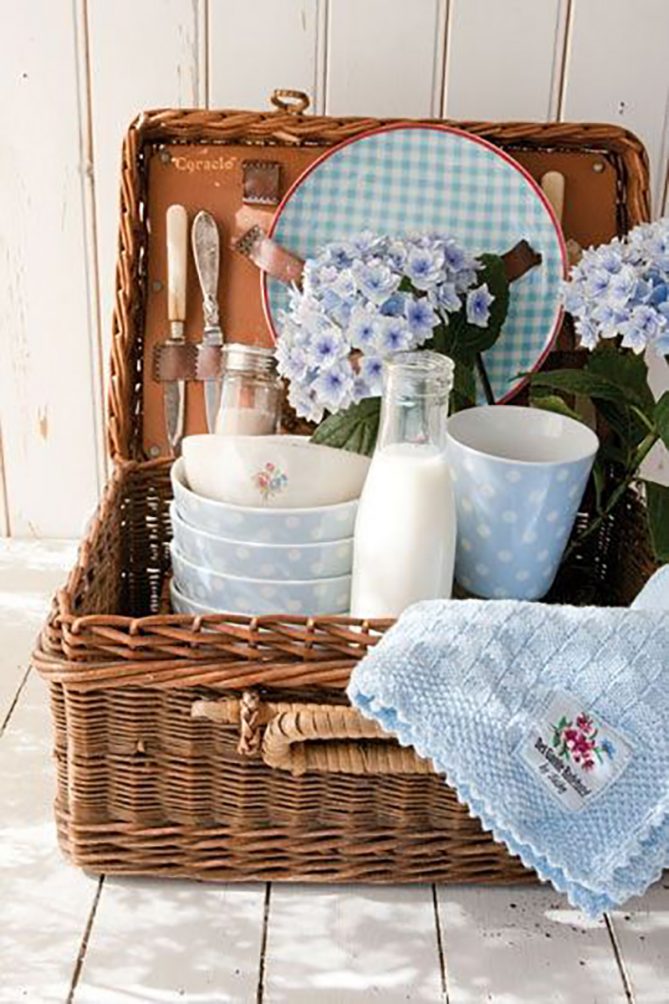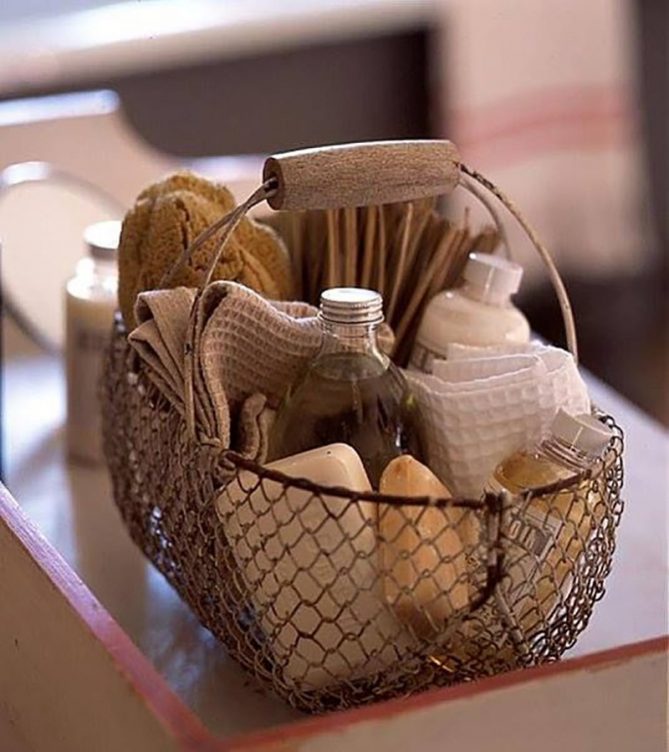 So, what did you think?
To the next,
Si