May began, the famous month of brides. I think there is no way to start this month without congratulating all the brides. Living a pandemic is certainly not easy, and nobody expected it. Now, to postpone a dream, that is too painful, because that dream exists, has been cultivated, has been loved … What I have said to all my brides: that dream will become a wise one day. If the saying says that haste is the enemy of perfection, patience is the best friend. Hold on a little longer, I'm sure it will be worth it. And, of course, never let the dream die!
That's why I decided to make this post with 6 brides today who I'm sure have inspired many, many other brides in recent years. I'm sure it will inspire you too!
KATE MIDDLETON
I was shocked when I realized last week that it had been 10 years since Kate Middleton's marriage to Prince William. I remember this milestone as if it were yesterday. It was such an important transition. I remember receiving numerous requests for quotes. The Duchess of Cambridge not only said yes to her great love, but lit the wedding flame in mmmmuuuuiiitttaaaa women. Many of those who were in a "marriage is a thing of the past" mode. Kate was really a real-life princess.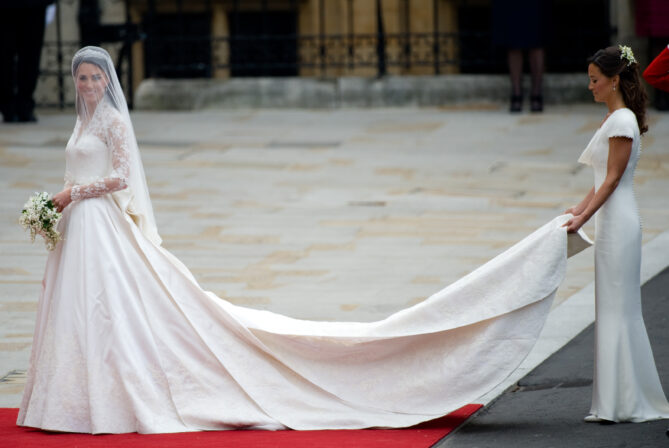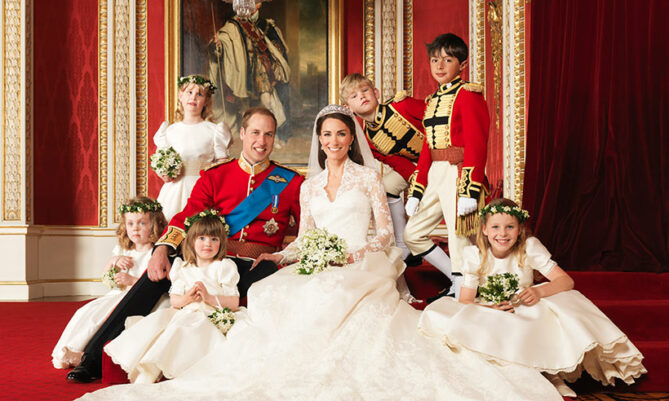 MEGHAN MARKLE
I would say a controversial bride, but a very important bride. A bride who waged war against a crown, against one of the most respected and powerful institutions in the world. I venture to say that, after the Vatican, the most respected. And all why? So that other women like her, not nobles, would be respected. So that respect prevailed above everything and everyone. I respect Meghan a lot, she is a very important woman nowadays. Besides, of course, being a sighing bride.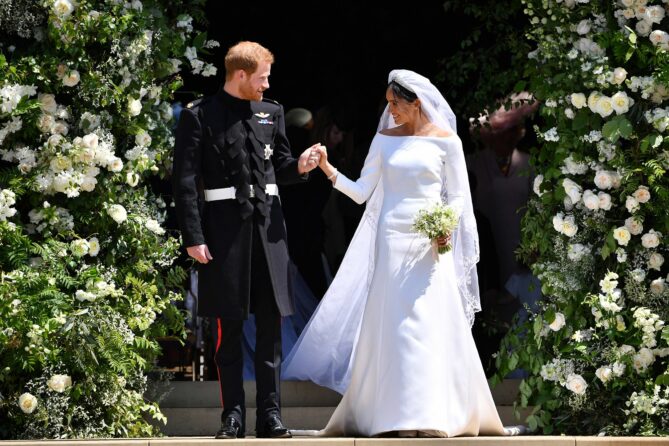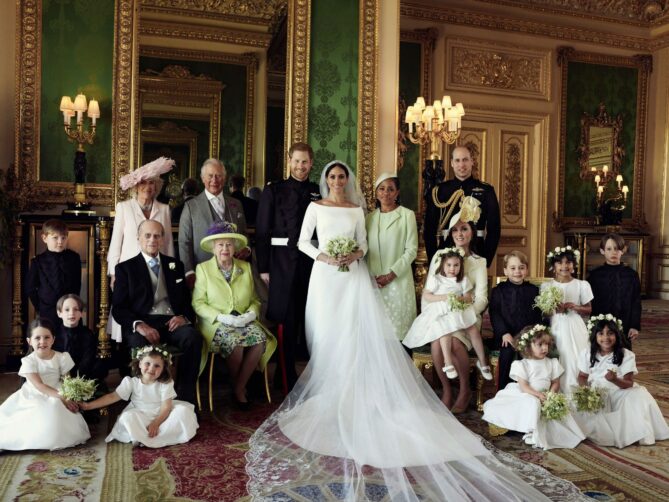 MICHELLE ALVES
I consider ex-model Michelle Alves to be a remarkable bride, because she managed to gather several elements in her wedding: she shone on the catwalks and she shone in love. Married to Guy Oseary, manager of Madonna and U2, she showed that even winning in life, even achieving what is almost unimaginable, she has not forgotten who she is. And I think today's brides need to look at that. When asked if they should cancel the wedding, I always ask: is this really what you want? Will it make you happy to cancel? Or are you canceling because it's easier? Nobody grows in life taking the easy way … Who did not see, her wedding in Christ the Redeemer was one of the most beautiful things of the year 2018. Apart from the guest list, which had from Madonna, Matthew McConaughey, to Ashton Kutcher and Dakota Johnson.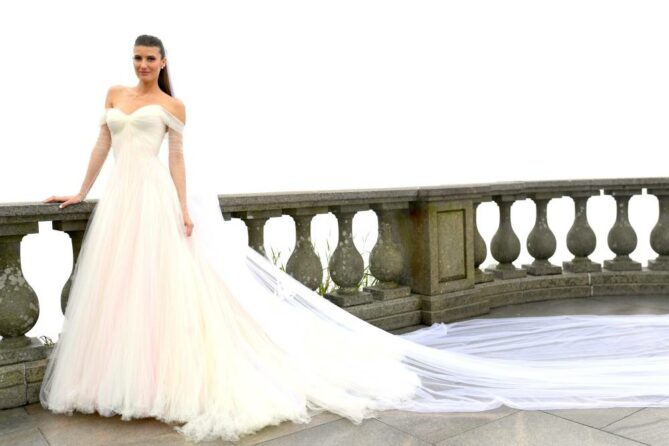 ANA BEATRIZ BARROS
For me, Ana Beatriz Barros was one of the most beautiful brides of 2016. Besides, she chose one of my favorite places for weddings: Greece. The model, who married Egyptian businessman Karim El Chiaty, exchanged vows in Mykonos. I always thought Ana Beatriz was one of the most beautiful models, and at the wedding she showed what always showed me, a sweet and romantic woman. Whoever looks outside, imagines an empowered, powerful super woman and ahead of her time. And she is, but she is also a sweet and charming young woman full of dreams. Just as I believe that many of you are. Therefore, for me she is one of the princesses of today.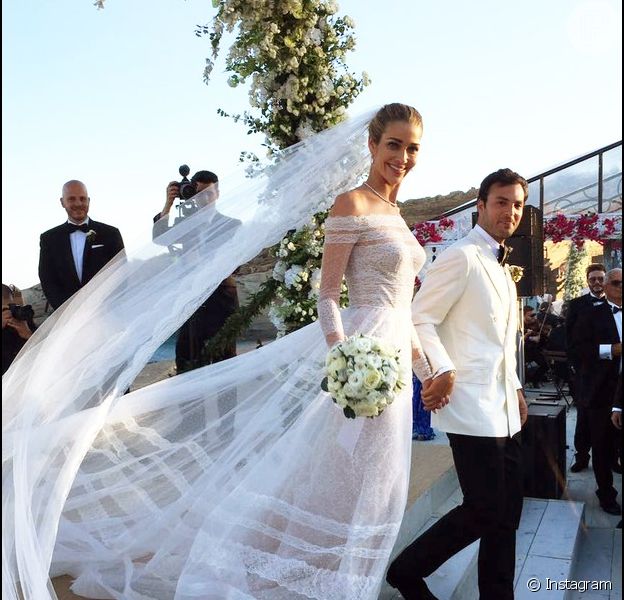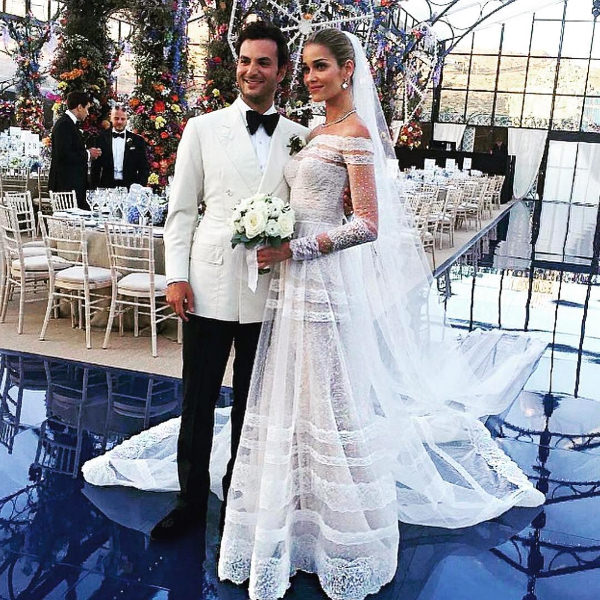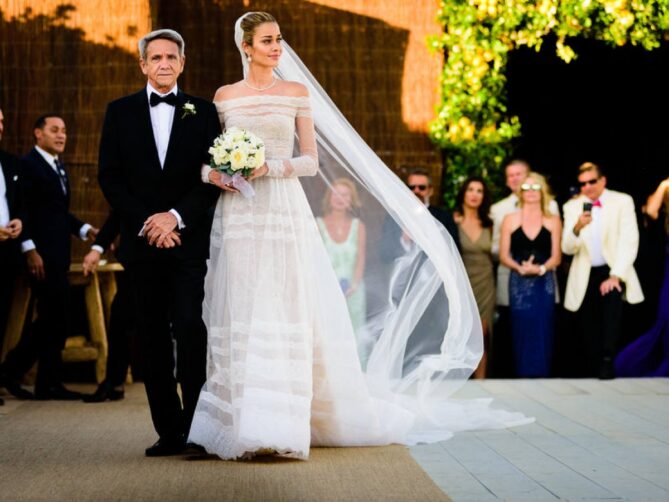 CHRISTINA MOURAD
This one I posted here on the blog and could not leave out. Christina Mourad was the most striking bride of the year 2019. Married to Elie Saab Jr., yes the son of the most important Lebanese bridal stylist in the world, she was stunning. She came to represent all the princesses in the world. She showed that you can do an ostentatious wedding with great taste. And speaking of the dress, or the dresses, Elie Saab and her team spent over 450 hours embroidering, 150 hours creating drapes and volumes, 80 hours drawing, 200 hours of tailoring for each of the two dresses. The result? A model of sleeveless tulle, made with 500 thousand sequins, and a corset party dress with another 650 thousand sequins and 150 Swarovski crystals.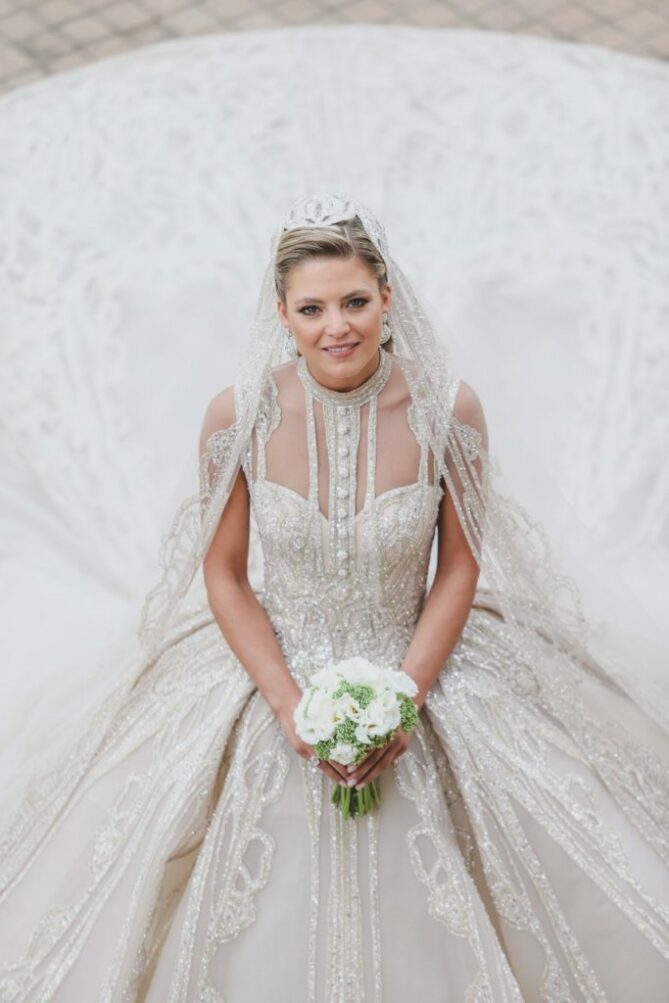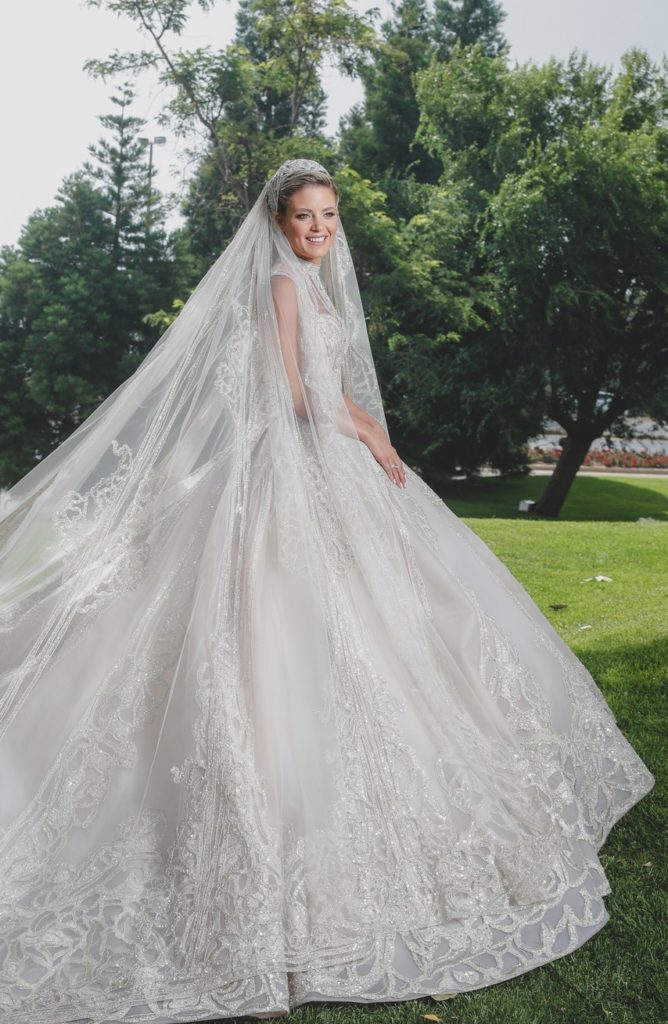 SANDY
After so many powerful women I have introduced here, you probably will not understand anything about my choice of Sandy. And do you know why I chose her? Because today's bride doesn't always have to fight for something different and innovative. Sometimes, and as is the case with Sandy, she can fight for what she has always believed in, for the dream she has always dreamed of, and for what she has learned in fairy tale books. The important thing, for me, is to be happy with yourself. And Sandy, we realize that it is!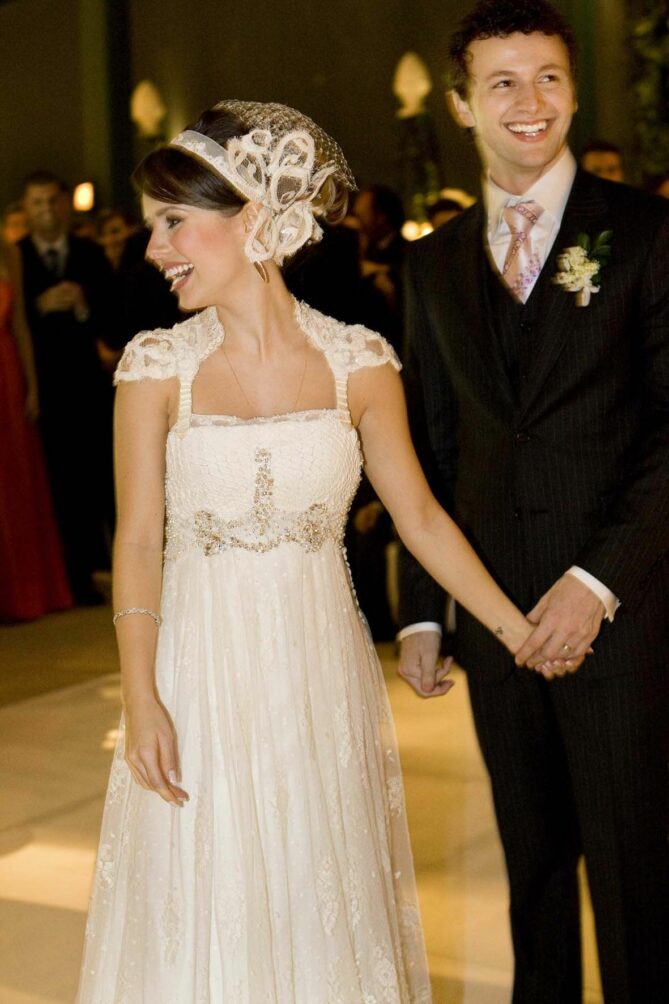 So, what did you think? Which one do you identify with the most?
See you next week,
Simone