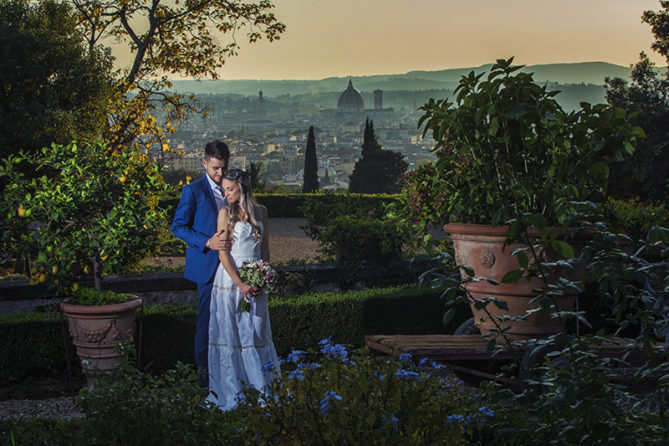 Today I start a series of videos on Instagram (@aondecasar) about the most amazing destinations where I've had weddings. And I couldn't give this start anywhere else than Italy, which is the darling of every couple. In this first video, I'll introduce you to all the wonders of Villa Il Garofalo , in Firenze.
Like the Where to Casar Facebook page!
The centenary Villa is located on the hill of Fiesole , which has one of the most beautiful views of the historic center of Firenze, and belongs to the gentle and elegant Count Giovanni Rimbotti. My passion for Villa Il Garofalo happens for a few reasons: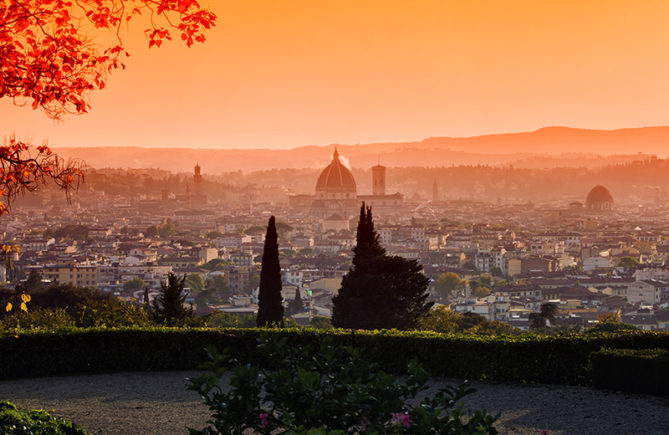 First, because it was the home of Dante Alighieri, the father of the Italian language and one of my favorite writers. Dante lived there alongside his beloved Beatrice Portinari, his inspirational muse. In other words, the place is already full of love since ancient times.
Second, because the Count kept the almost original architecture. The cloister sidewalk and the well are the same ones that Dante Alighieri used. Too much, right? Around the villa there is also a beautiful and charming wood that serves as a backdrop for the bride and groom to have beautiful records in the wedding album. It was in this wood that I did the rehearsal for my little ones.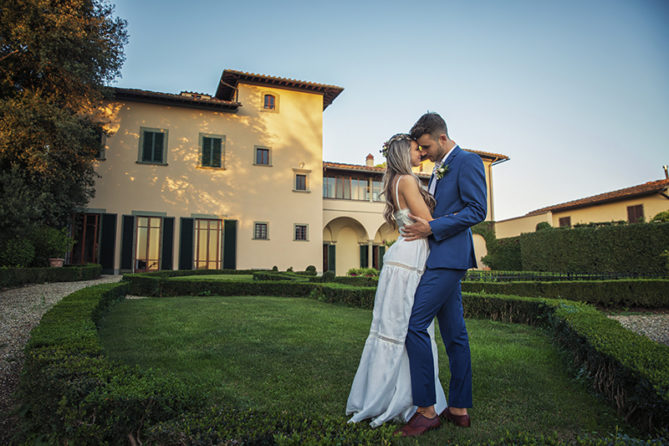 Third , the structure. There are four 4, all of them beautiful and very decorated, that already yield nice photos too and that can host, in case of mini wedding, the newlyweds and their parents and siblings. Now, if you want a destination wedding with more guests, I suggest you to use the large frescoed room. It's the only one not furnished, that is, you can set up a party in the style you want.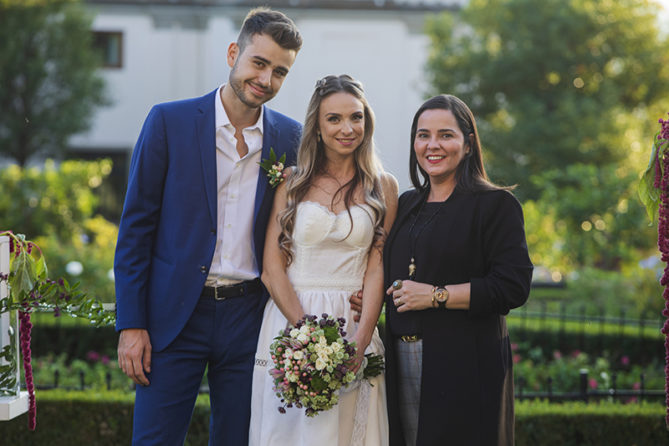 Fourth and last reason, the location. As I said, Villa Il Garofalo is on Fiesole Hill, which is about 15 minutes from the center of Firenze. For a destination wedding, it's perfect, so your guests are comfortable and freer for a walk during the trip.
Next, I'll post the video, but I want to invite you to watch the next video, which will be about Villa la Massa, in Tuscany , and also to comment here on what you think of this video idea. If you liked it, if you have any suggestions. If you want to make a special request… I'm available to record good tips for you.
Little kisses,
Simone!