I was anxious for the official photos of Rachel Escobar to arrive. Very happy to share my first wedding after so long away from the parties . What a delight to get back to work with everything and with such a sweet couple. Paula and Rodrigo became great friends and it was a great pleasure to orchestrate their beautiful celebration at Casa do Alto, in Rio de Janeiro. "Simone is a wonderful person, she always asks for what we asked for, she participated in all the meetings and followed everything from beginning to end, I loved having her in this very special moment" , declared the bride, making me emotional.
Paula always wanted to get married during the day , so we organized a ceremony that starts in the late afternoon, so they could take all the beautiful protocol photos during the day, and the party booming at night. The decoration also followed this logic of time. My dear Daniel Claret rocked a project that became brighter over time. I loved that he used a lot of natural fiber and wood elements . I thought they matched perfectly with the country wedding atmosphere that Paula wanted so much.
Two things were the biggest success: the sweets table, or rather the sweets tables, under the orchids air . It was charming, and the contemporary all-white cake by Casal Garcia followed the color palette stipulated by the couple. The sweets, always perfect from Fabiana d'Angelo and Pretto Chocolates, were even more charming in the white molds of Arte em Forminhas, also from Rio de Janeiro.
The other highlight of the party was, without a doubt, the pasta and risotto stations prepared by Casa do Alto . As an Italy lover, I drooled when I saw the table full of pasta, tomatoes and homemade sauces being set up. It makes me hungry now lol…
If two things were successful at the party, one won unanimously at the ceremony: the beauty of the bride. Paula was a doll, super romantic, as she is in life too . I was thrilled when I saw it ready, with the beauty signed by Denya Carvalho and the beautiful and flowing dress by Concept by Bia Vaz. The lace gave a charming and romantic touch to the model. It was beautiful!
The groom, also very elegant, was a mix of emotion, smiles and nervous before yes. It was beautiful to see his joy when he saw her entering the ship accompanied by her parents. The ceremony was full of special moments, but I would highlight the vows. It brought tears to everyone. "We didn't know each other in childhood, we didn't have a previous history, we didn't live a great past romance, we were on the way and we met, we held hands and that's how they remain to this day. We have our pasts from when we were still apart. He's there, there's nothing to be done. I only know that on this journey, as for ours we find peace, as for the present we find grace and as for the future, we will have glory " , an excerpt from the bridegroom's vows.
After the ceremony, the couple received everyone in a lively party, which continued into the night with lots of music, drinks and good food! The party rocked with performances by DJ Lofaro and Banda Valve.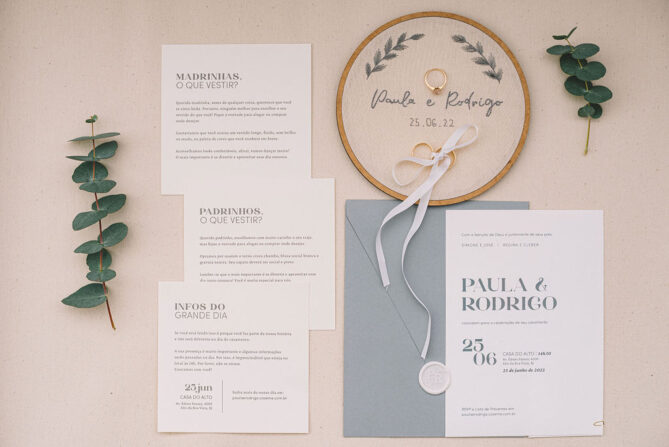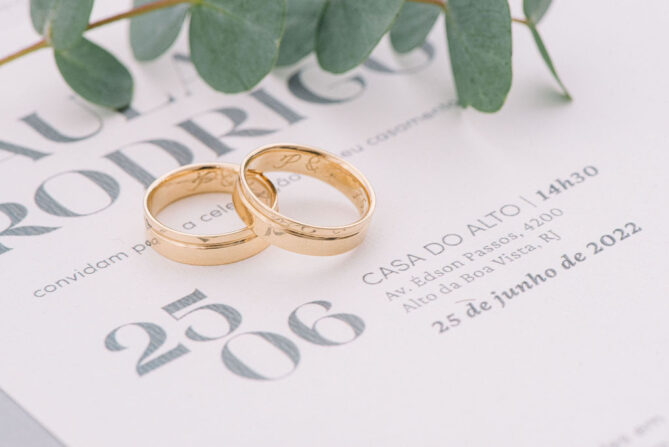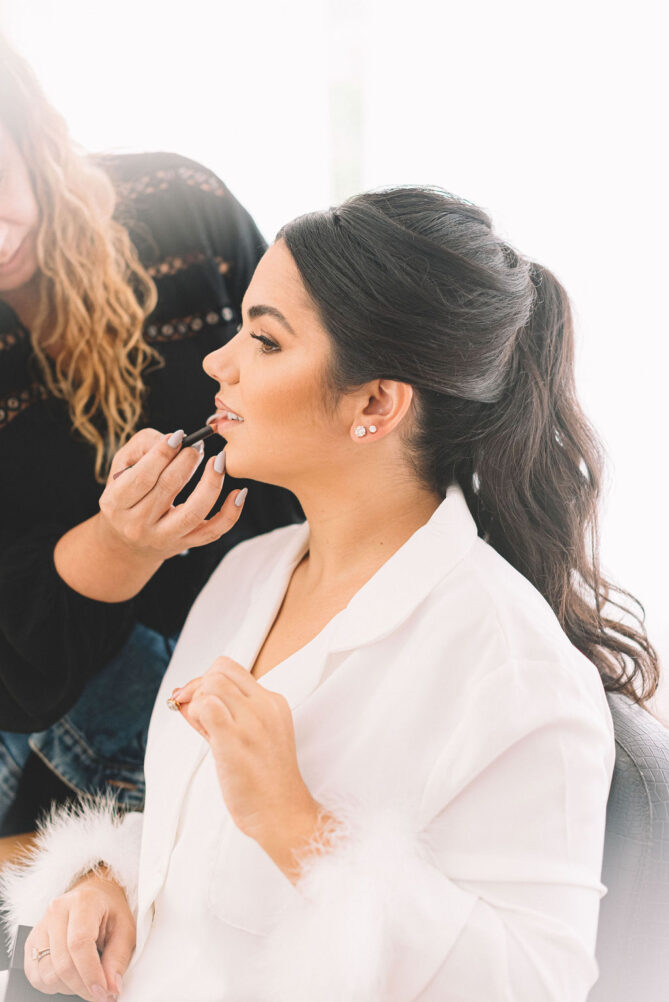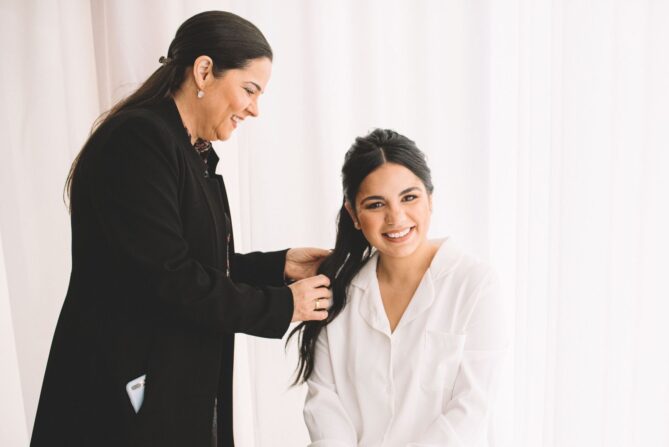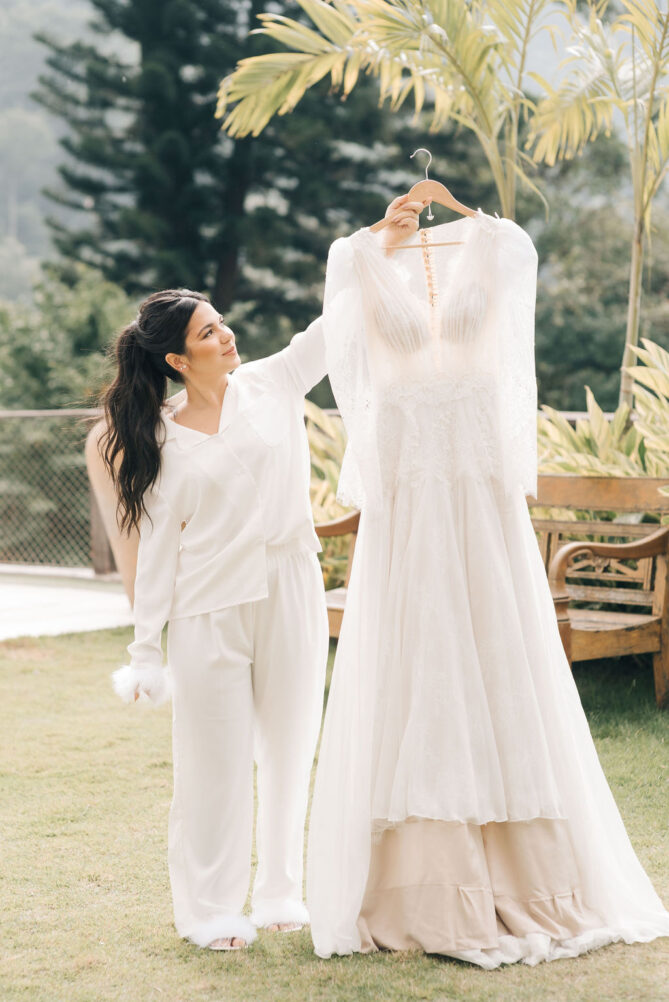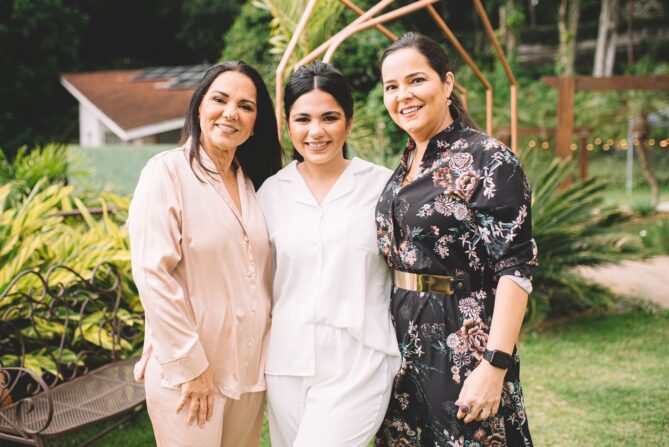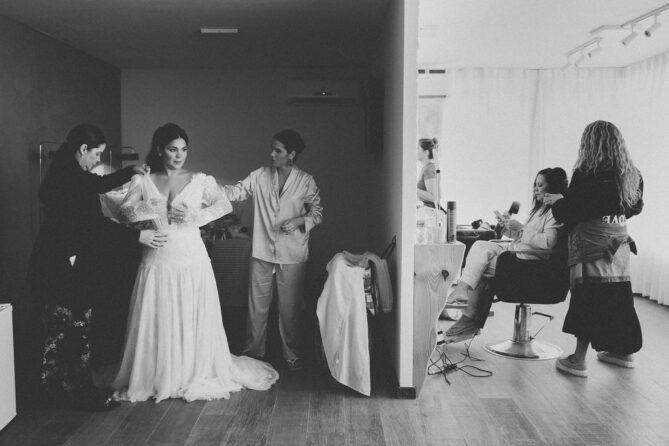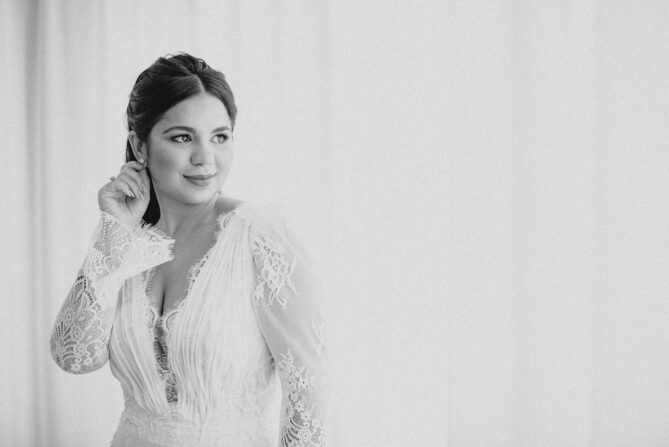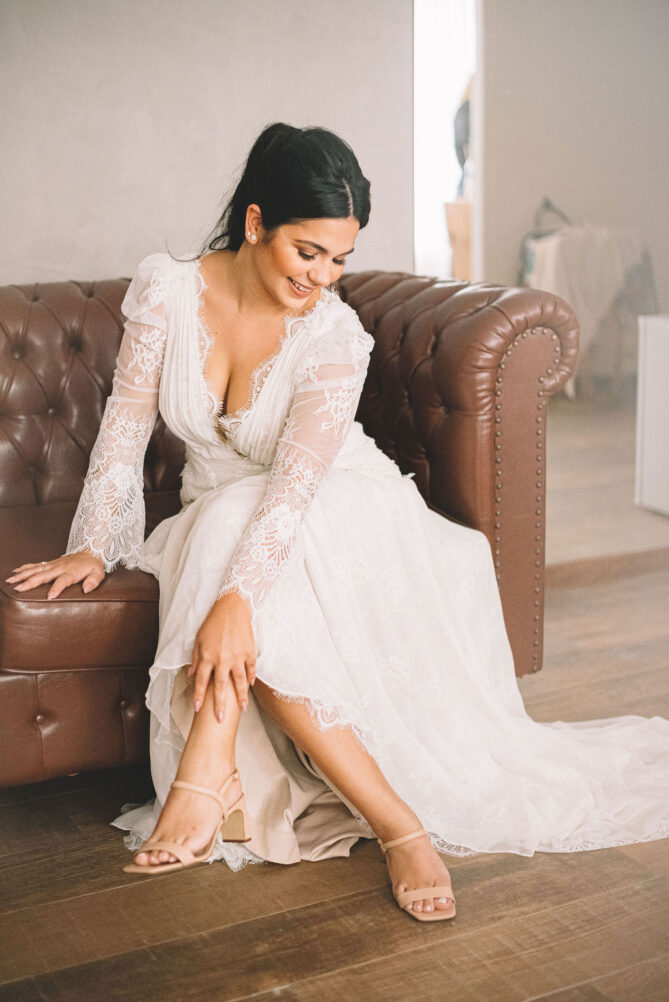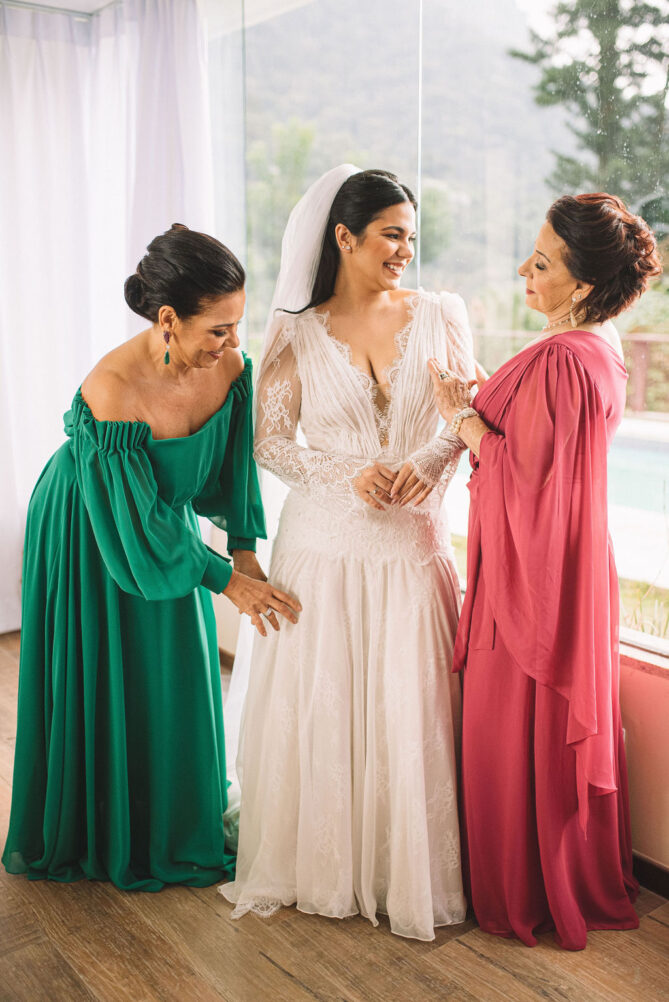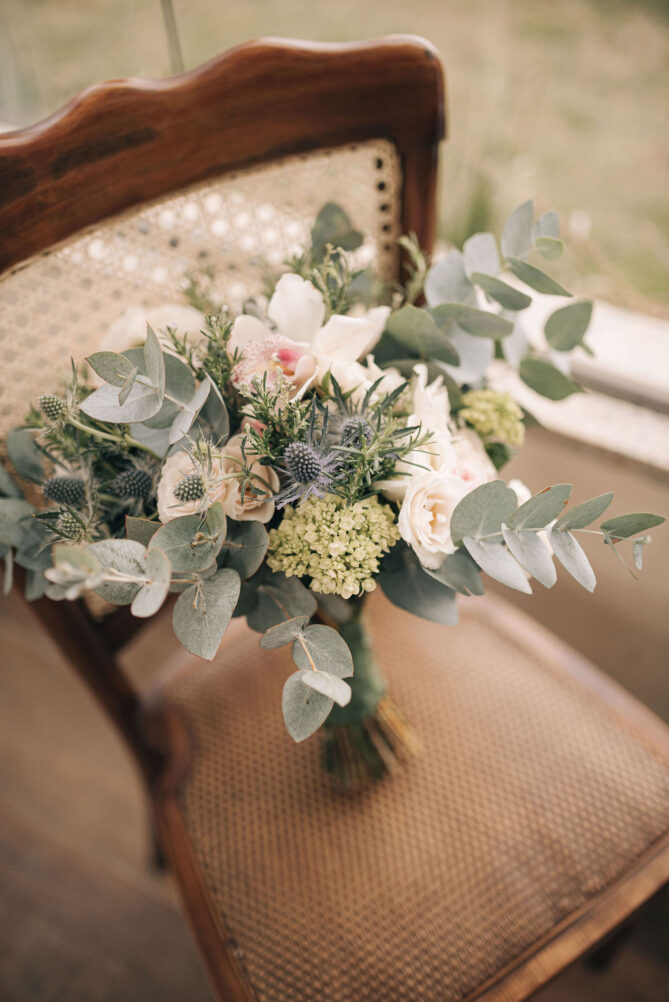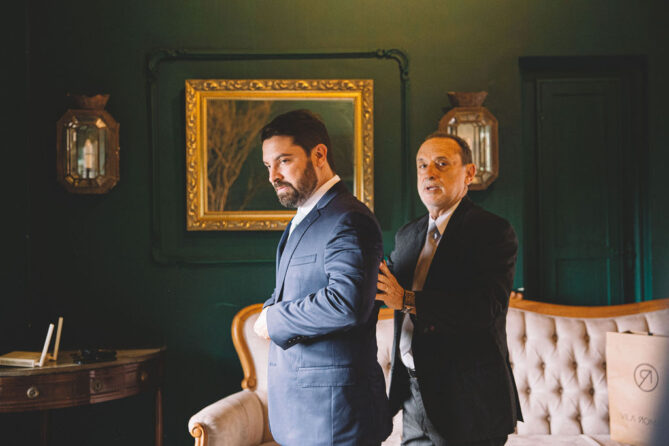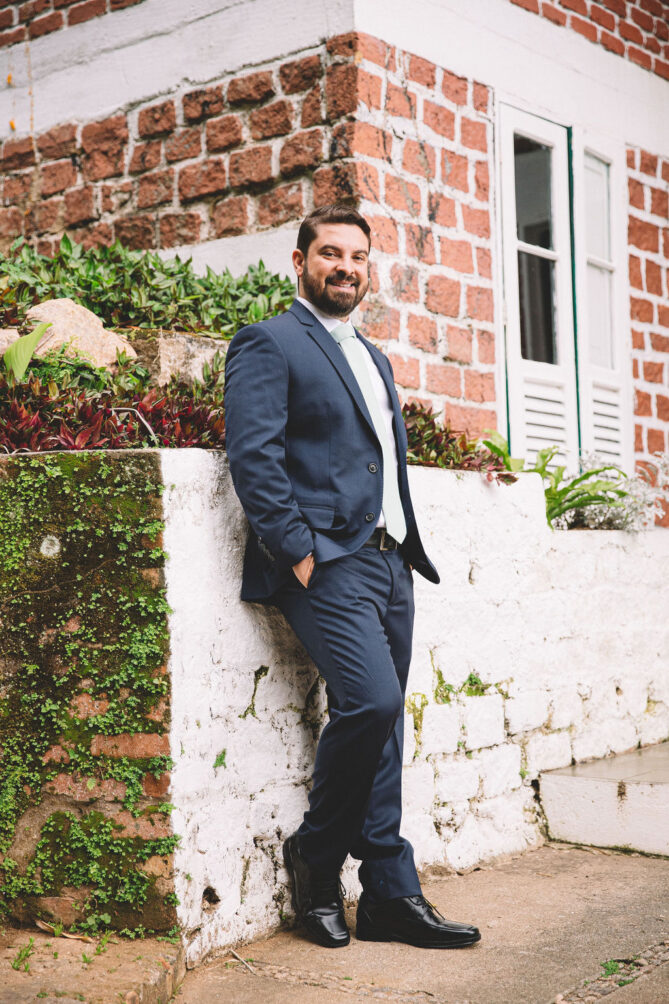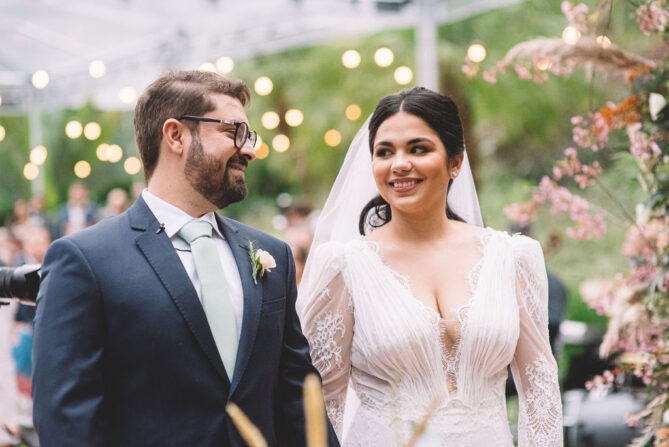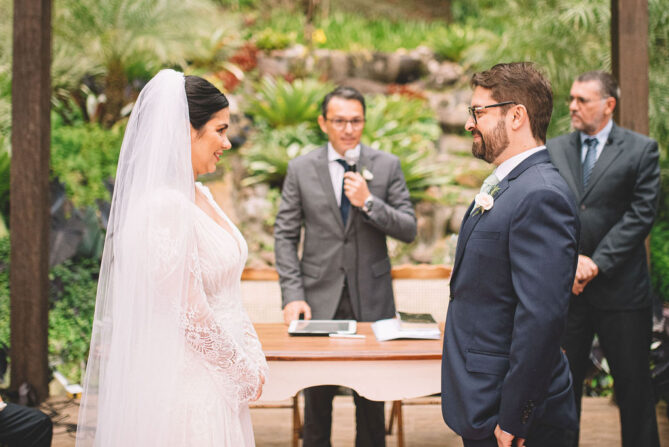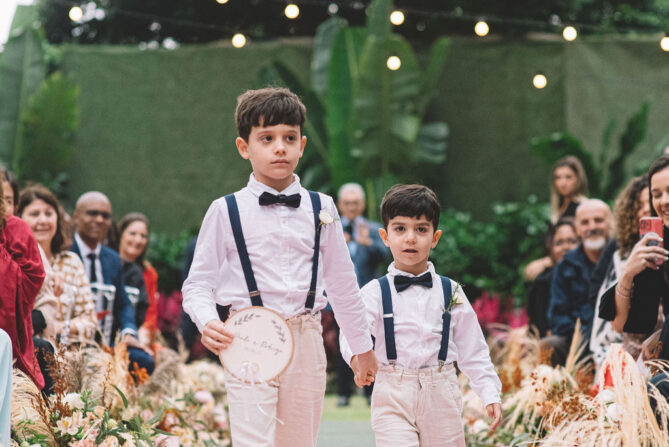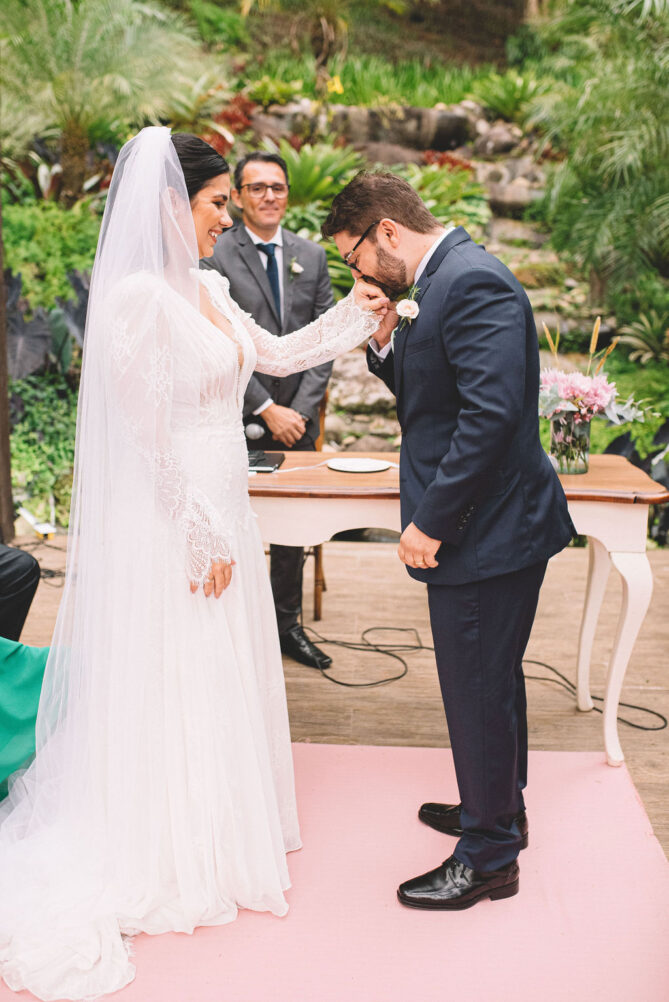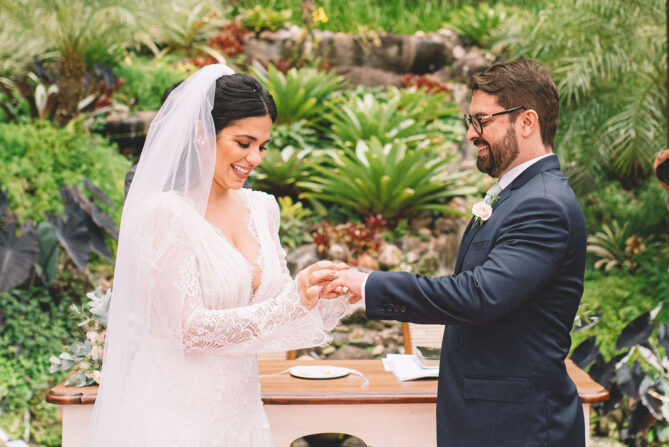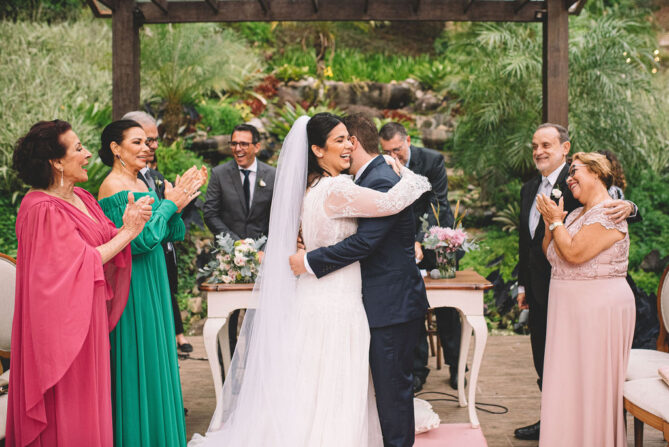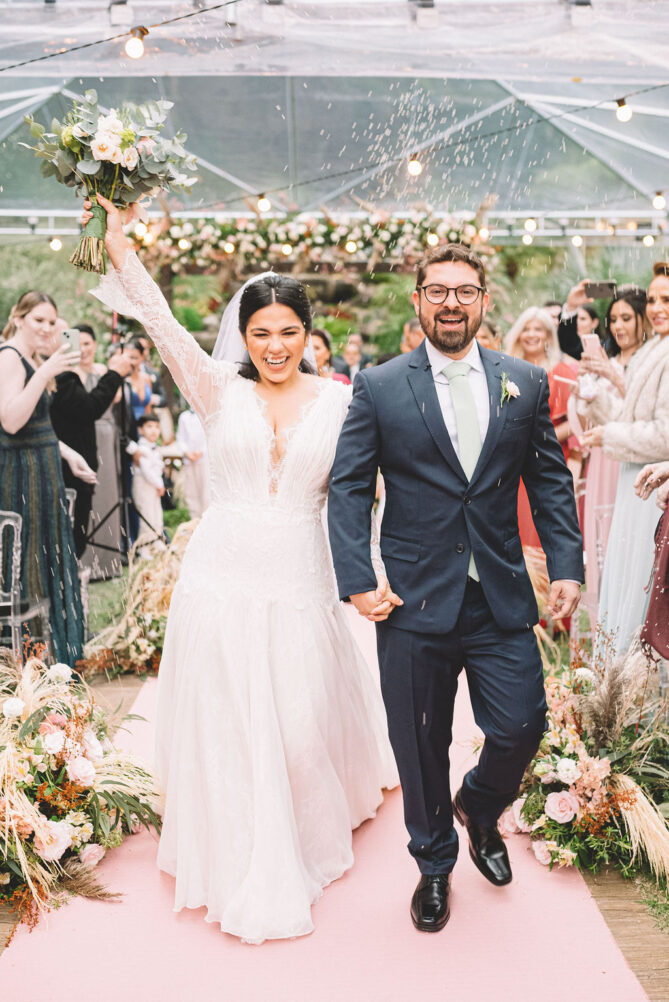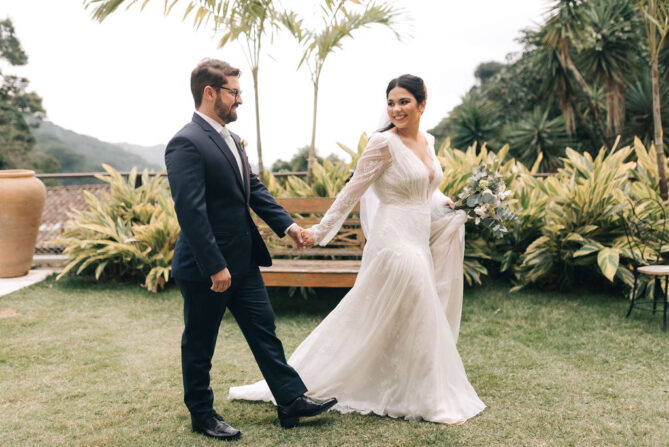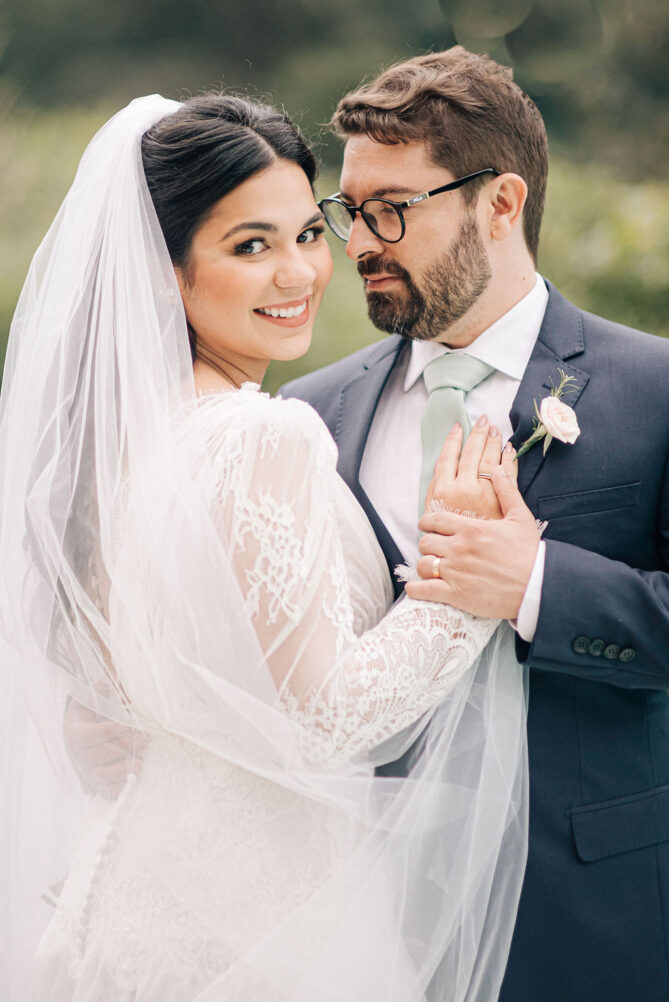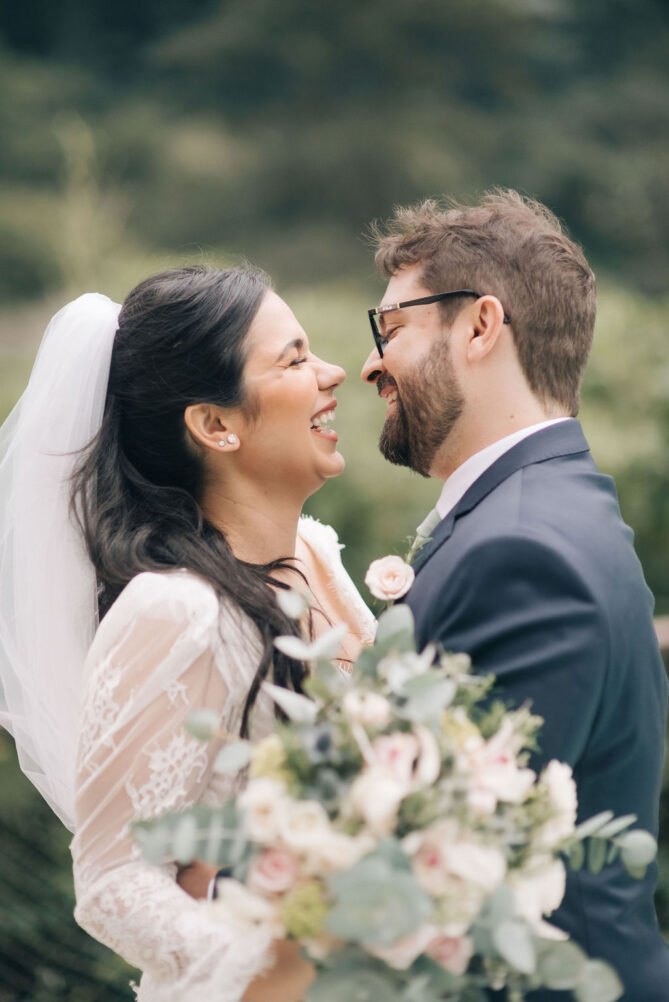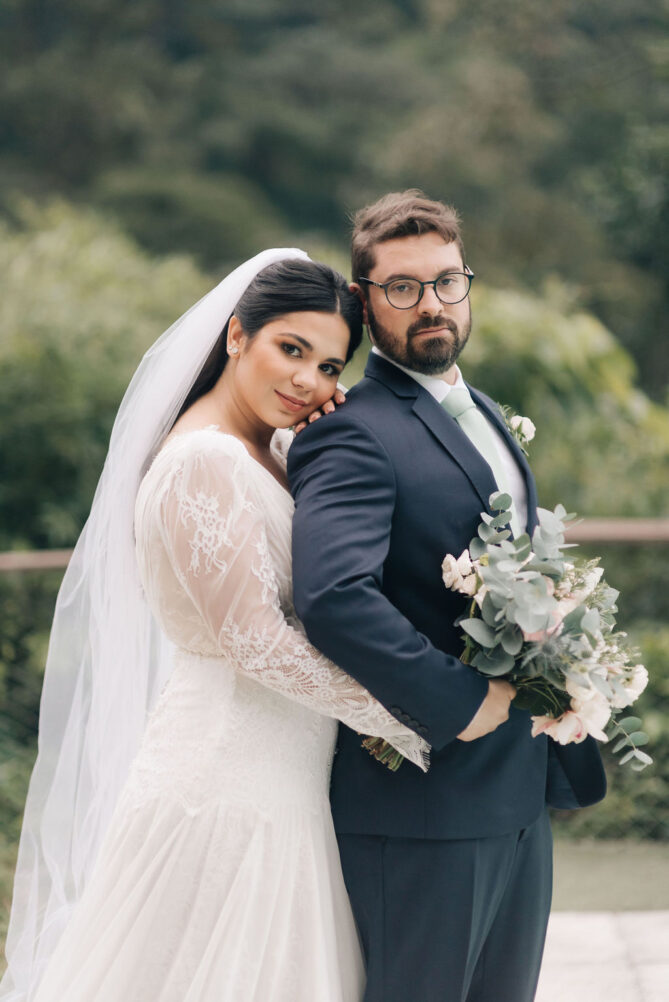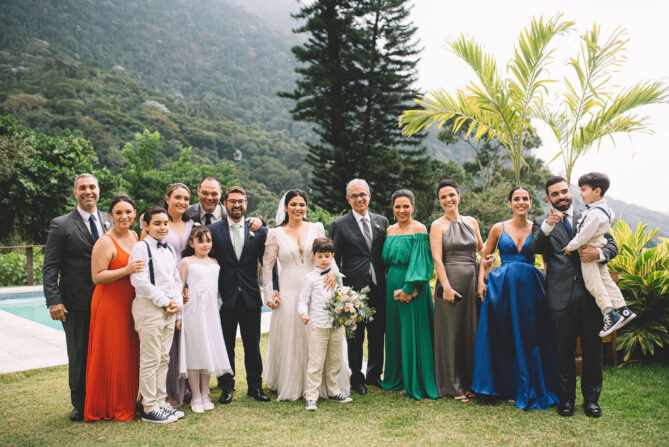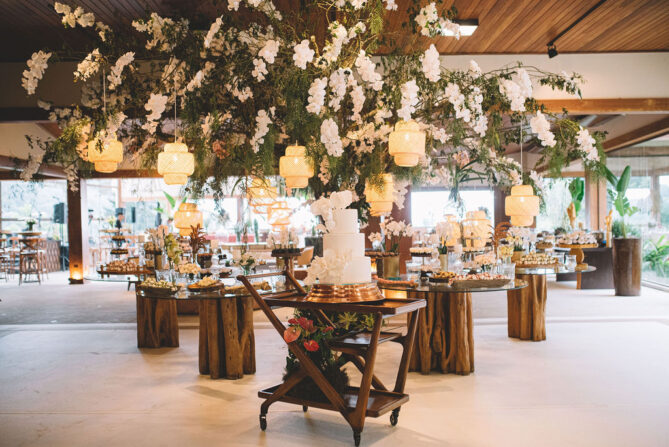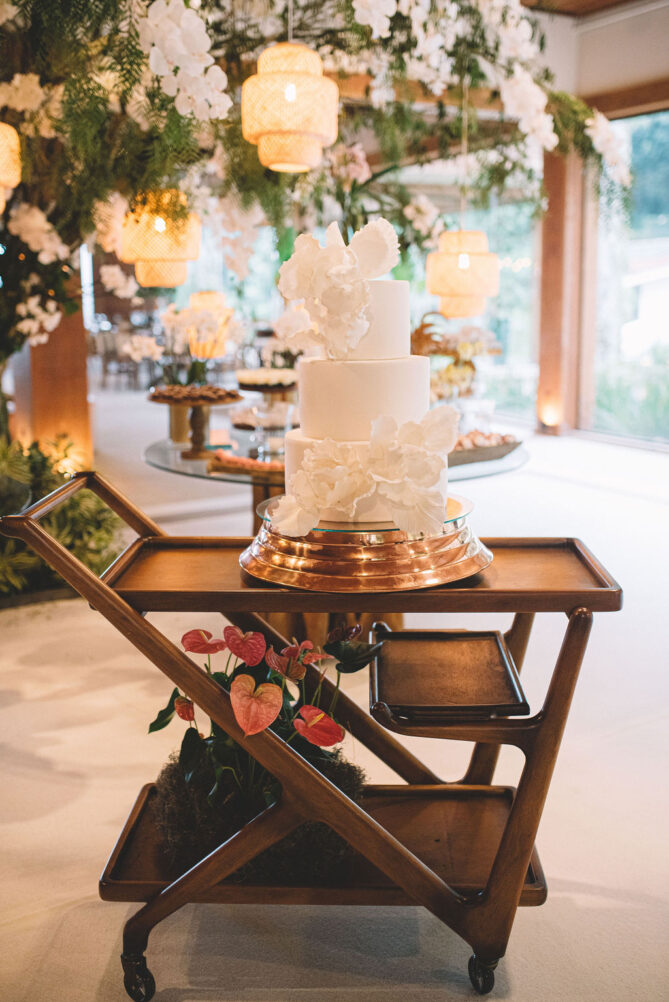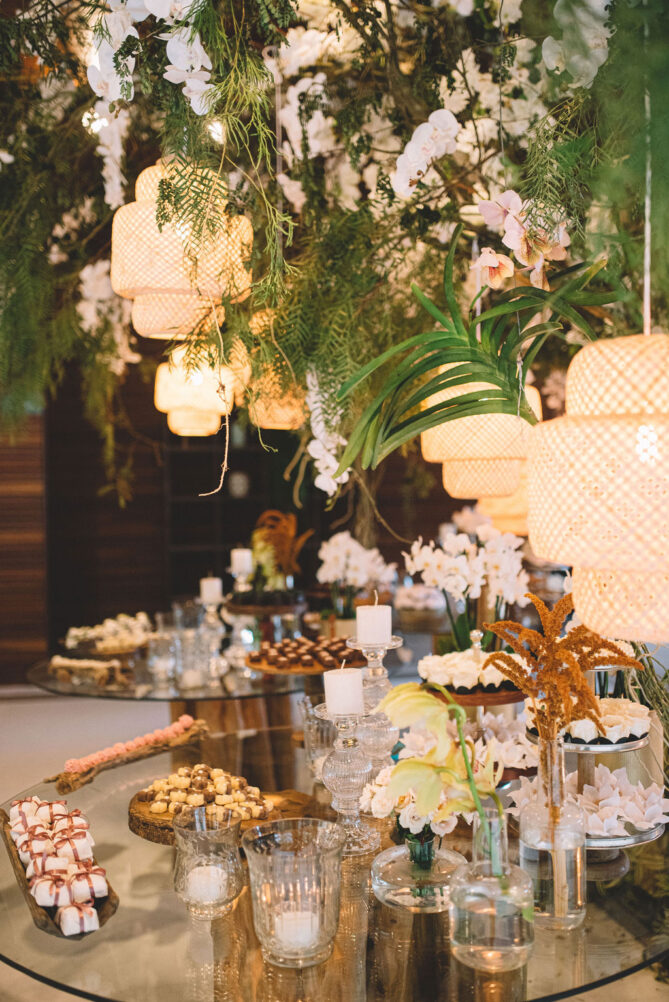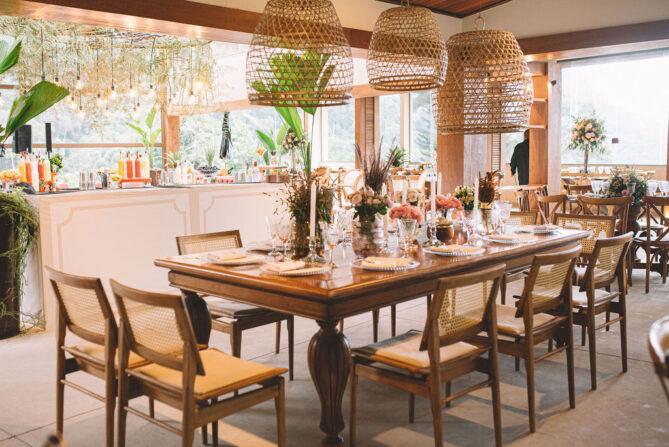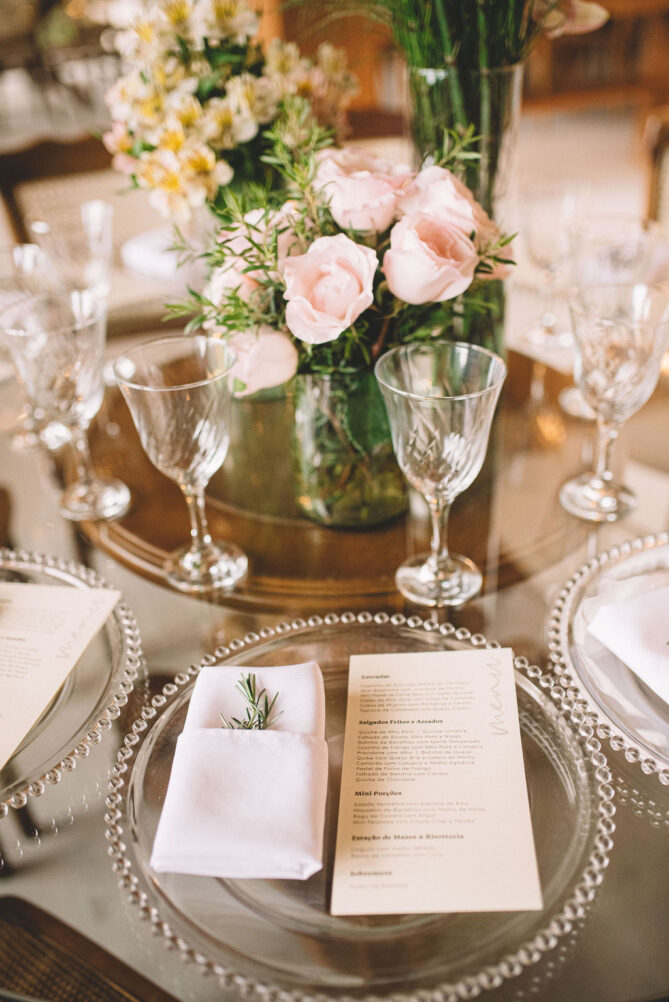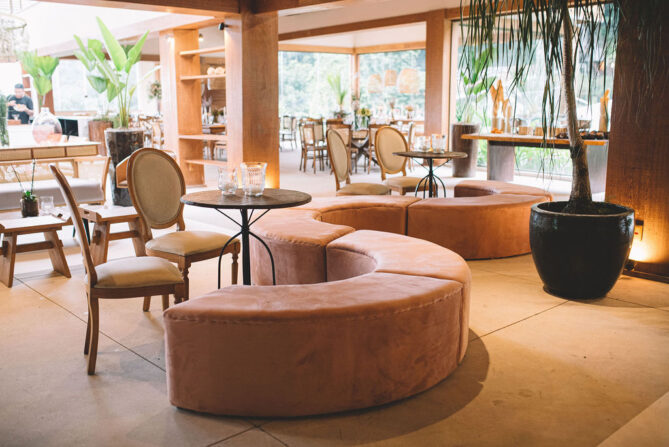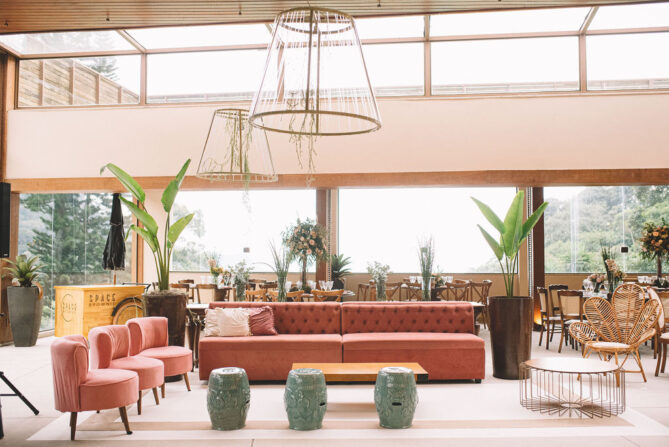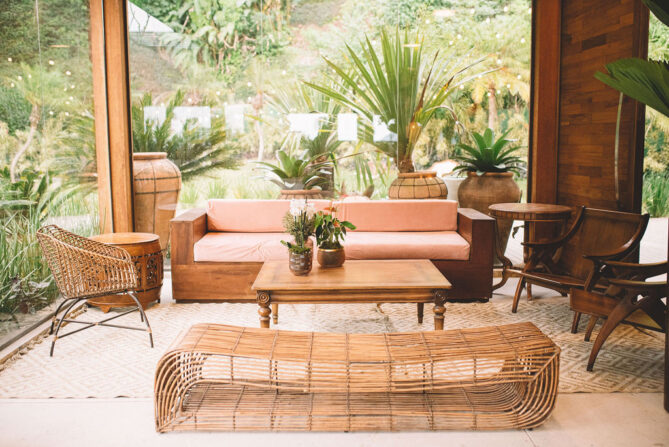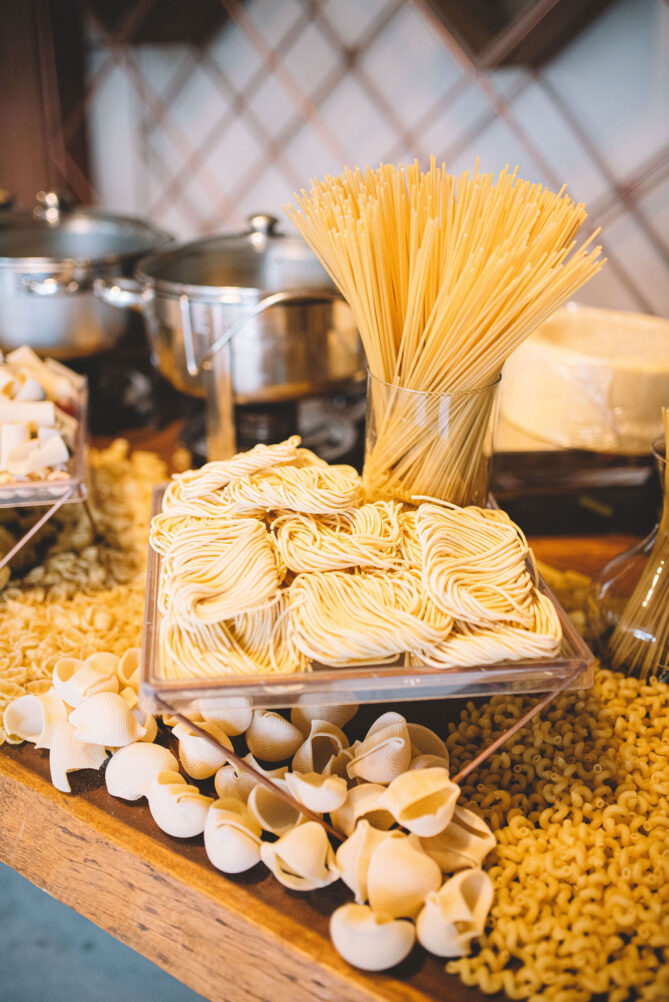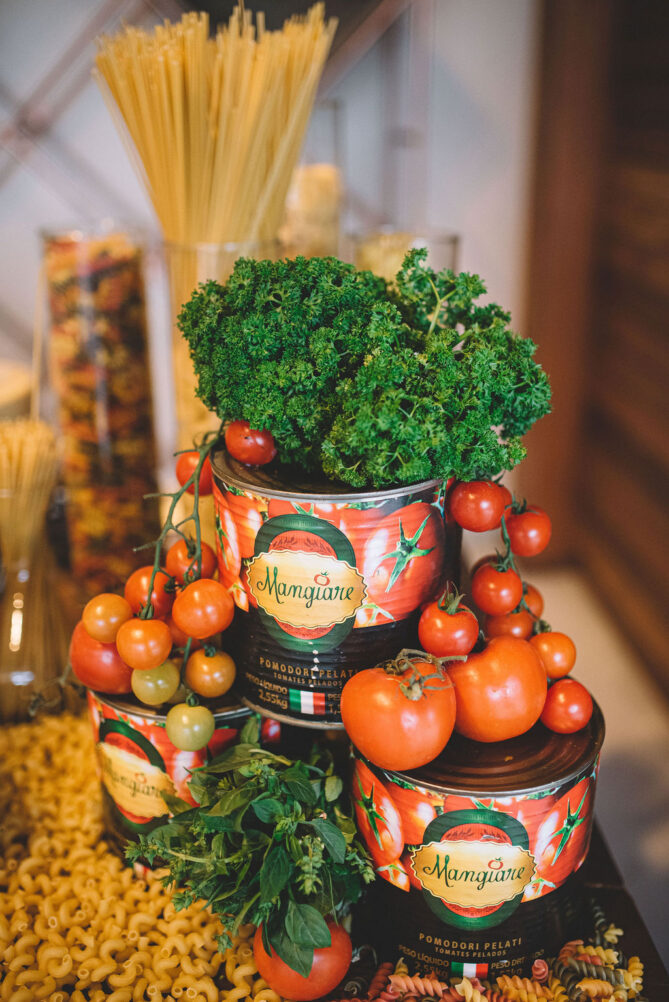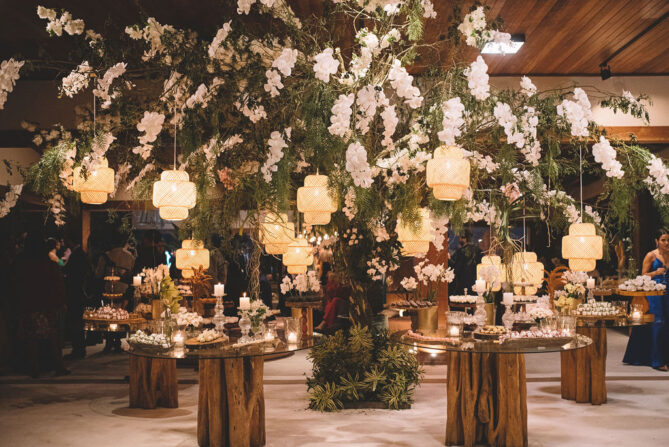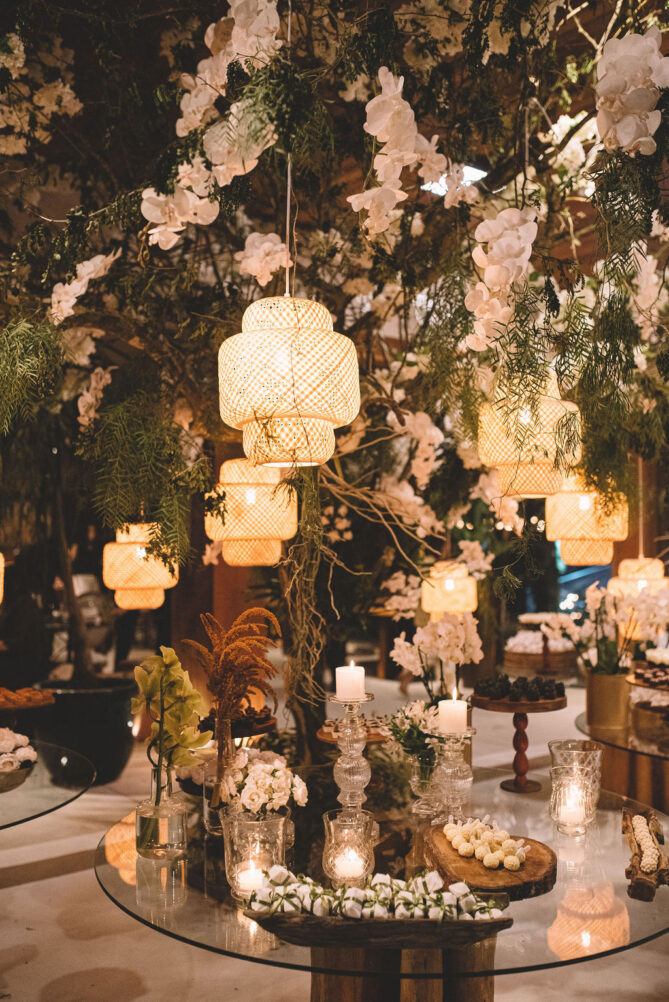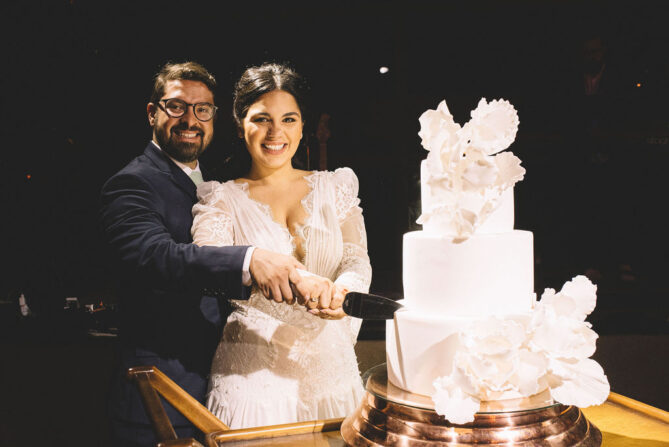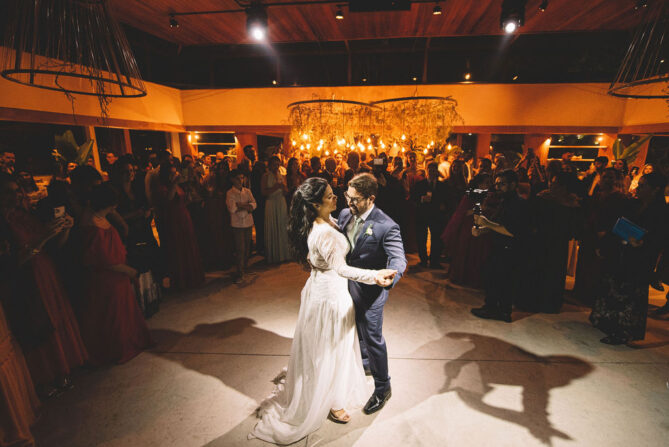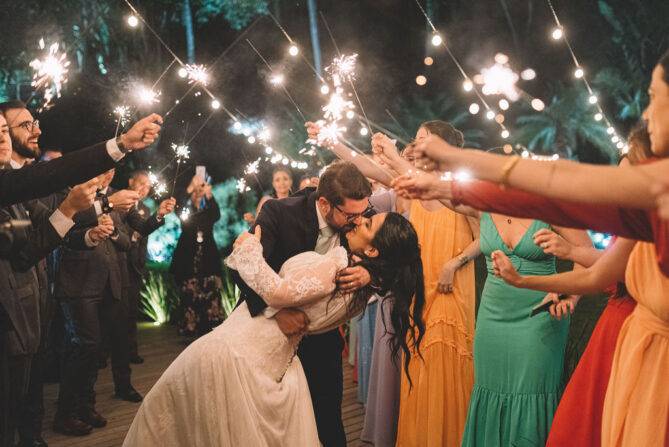 So, what did you think? Did you like it? Do you dream of getting married in Rio de Janeiro too? Write to me and I'll help you with everything!
Kisses and until next week,
Simone
PLANNING, ADVISORY AND CEREMONIAL: Aonde Casar | PARTY LOCATION: Casa do Alto | STATIONERY: Sighs Design | PHOTOS: Rachel Escobar | VIDEO: Send More | DJ FEST: DJ Lofaro | SHOW: Valve Band | DECORATION: Daniel Claret | FLORIST: Rodrigo Lincoln | BUFFET: Casa do Alto | SPARKLING: Livimport | CAKE: Casal Garcia | SWEETS: Fabiana d'Angelo and Pretto Chocolates | WELL MARRIED: Elvira Bona | BROWNIE CART: Space Brownie | FORMINHAS: Art in Forminhas | WEDDING DRESS: Concept Bia Vaz | BOUQUET AND FLAPS: Daniel Claret | BRIDE'S SHOE: Arezzo | JEWELRY OF THE BRIDE: family | MAKEUP AND HAIR: Dennya Carvalho | GIRLS AND PAJENS CLOTHING: Márcia Moreth | GROOM'S SUIT: Vila Romana | GROOM SHOE: Mr. Cat