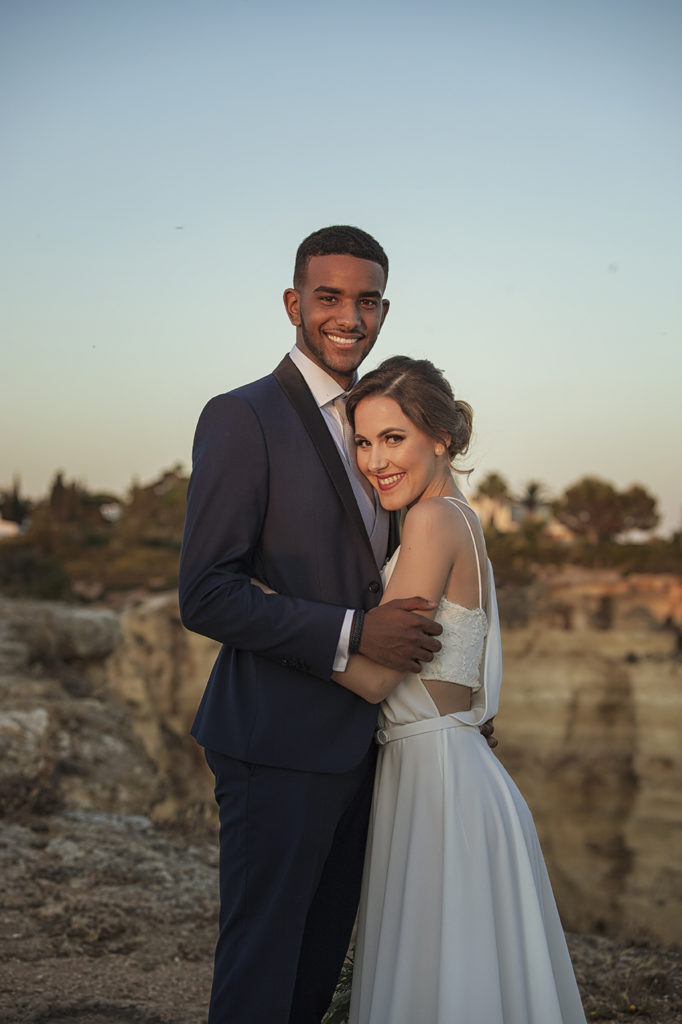 From Firenze, where I performed a beautiful wedding elopement at the Villa La Massa hotel , to land in Algarve, Portugal for another celebration . This time, Italy's inland climate has given way to the wonderful view of the Algarve, specifically the top, top, top Tivoli Carvoeiro hotel , which is located in Vila do Carvoeiro, on a tiny and stunning beach called Vale Covo.
The hotel is brand new (was reopened in 2017), is on the cliffs of the beach and has from its 248 rooms a privileged view of the ocean. And speaking of the rooms, here they suit all pockets and tastes – there are even rooms that are like apartments for families. Always great to go there! And this hotel is part of my recommendations when I made the Destination Wedding Special in Portugal !
But back to my muso couple, the big day happened now, last June , and my dear friend and partner Everson Barbosa of Art Focus Photography, who is part of my office in Portugal, has already sent me the photos!
ALSO READ: Special destination wedding in Portugal, Lisbon, Sintra and Cascais edition
Summer had already begun, so we had that day MA-RA-VI-LHO-SO and long at our disposal. The bride and groom really wanted the sunset so we could not go wrong or lose the team. Early on, the teams from White Impact and Jasmine in Bloom arrived to prepare the decor. In the meantime, I rushed the bride into the most skilled hands of B Glam's beauty and hairdressing teams at Be Bela!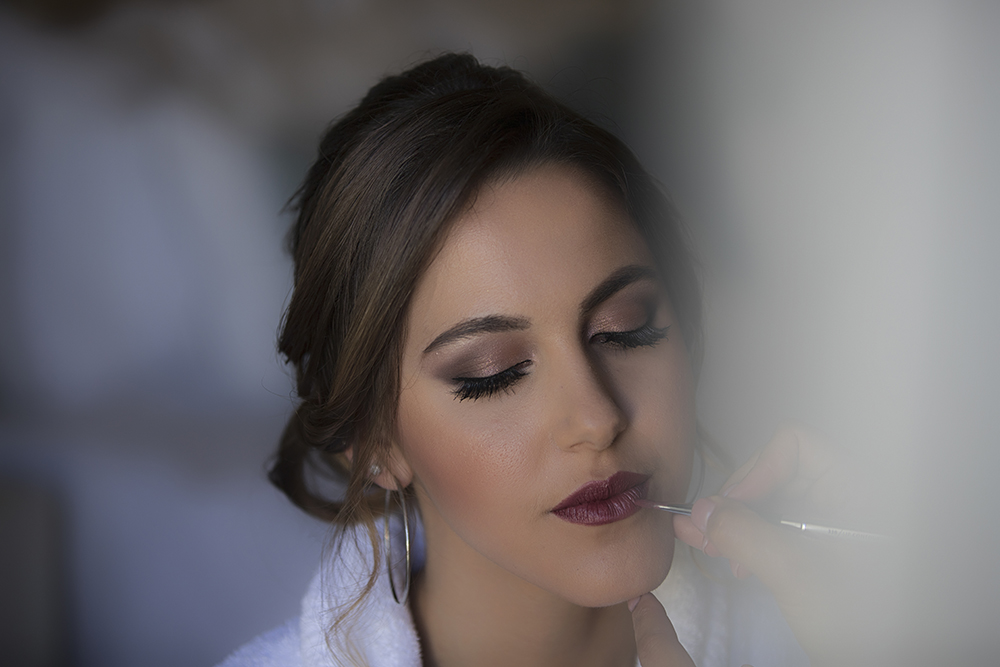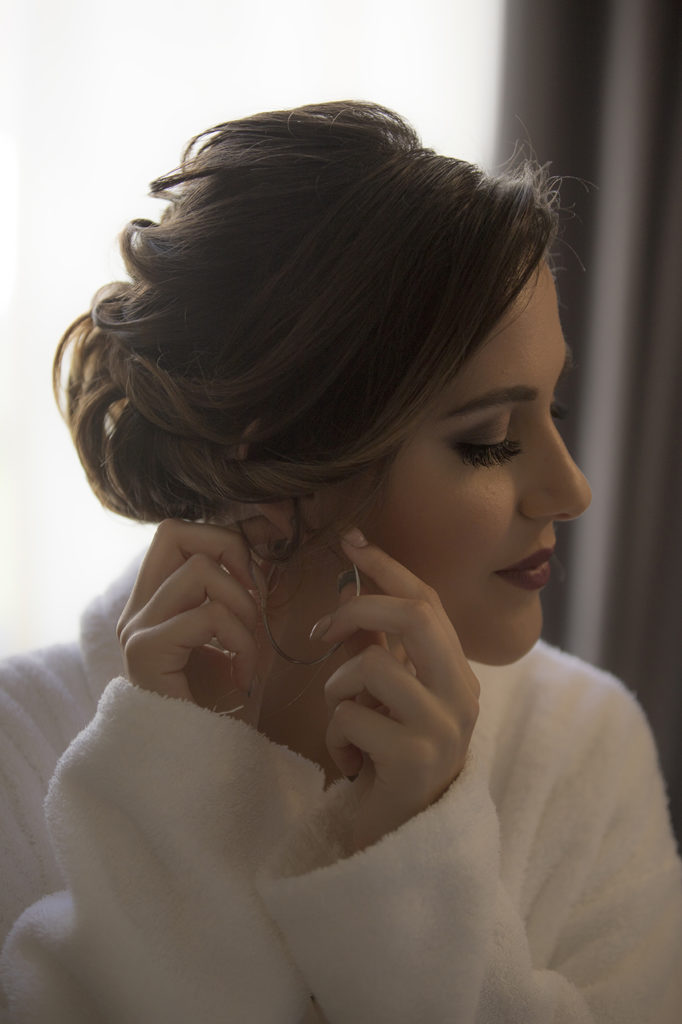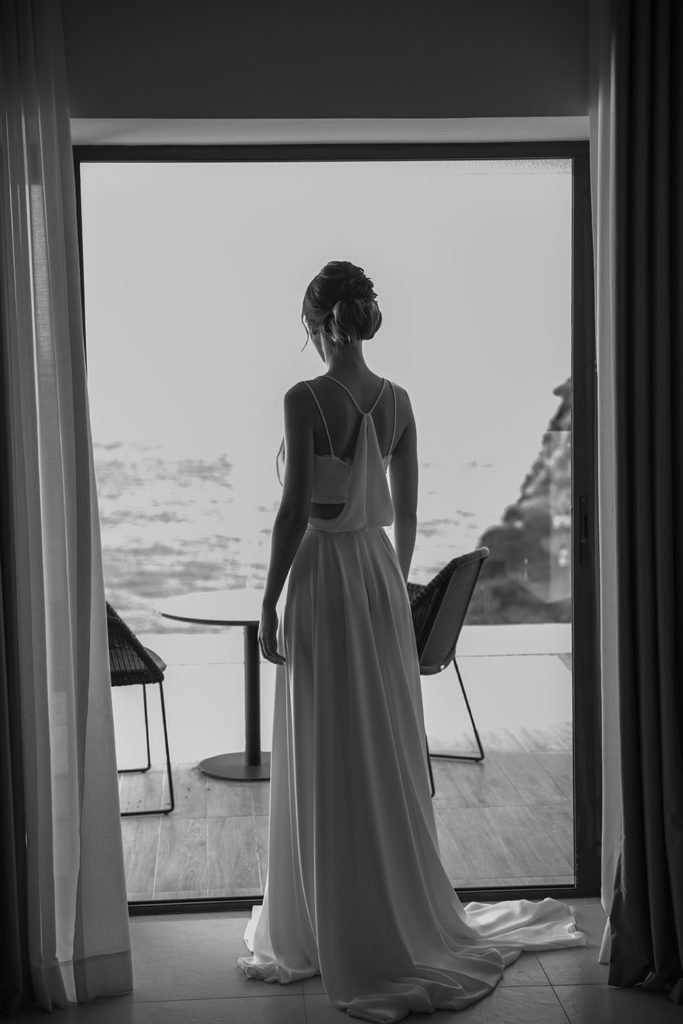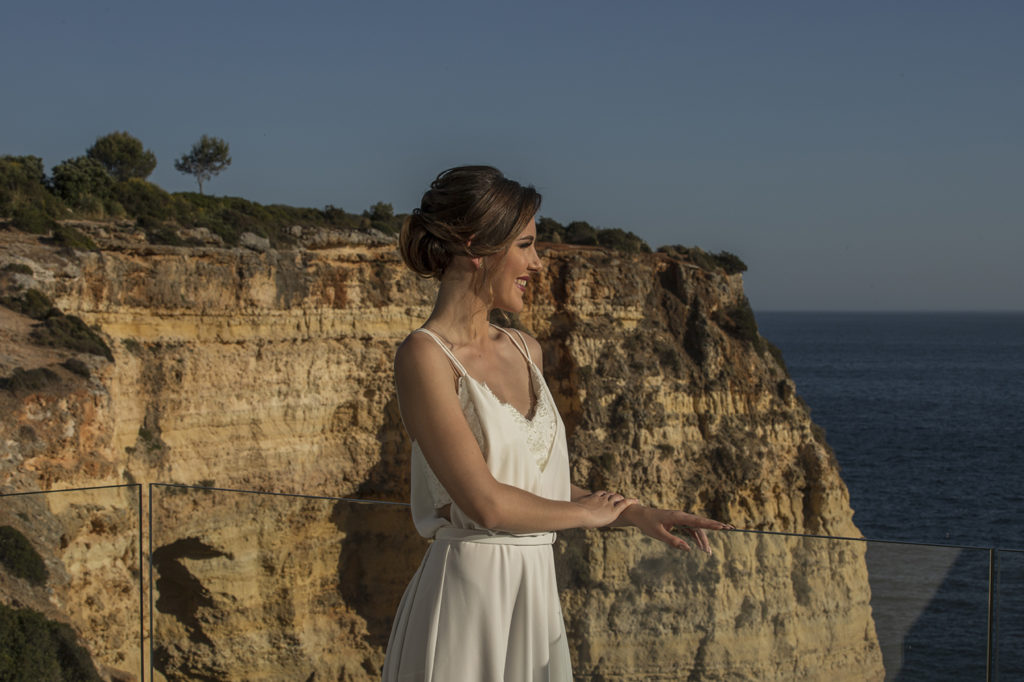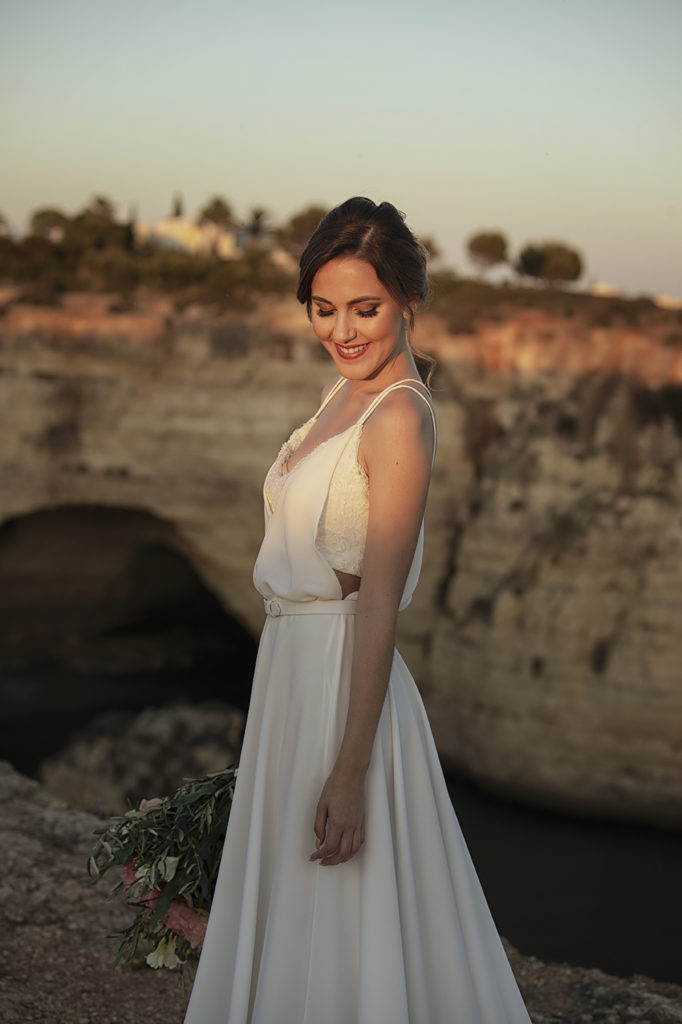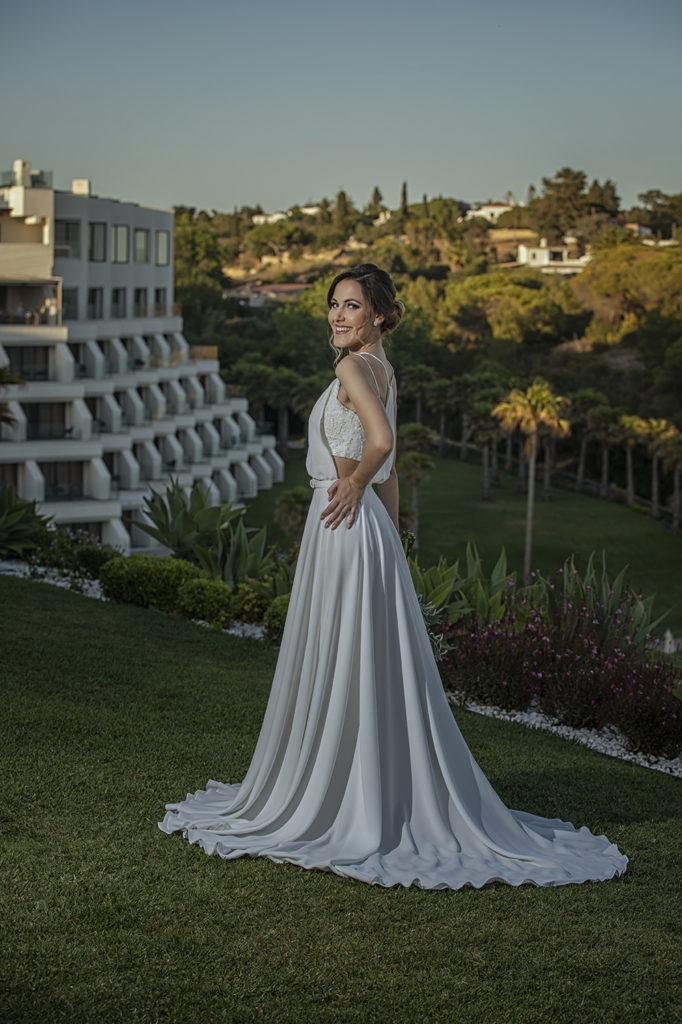 The looks were very easy to organize, because it was love at first sight, and both! Both, bride and groom, were enchanted by the work of the very talented Gio Rodrigues , so I was calm, since Gio is famous not only for beautiful costumes, but also for professionalism and punctuality. The bride wore a flat belt and strappy model. The contemporary touch came on the shirt, which was hollow on the sides and had a top underneath. Already he opted for a navy blue suit of black lapels, which was topped by tie and gray scarf of dust ! Cute, right?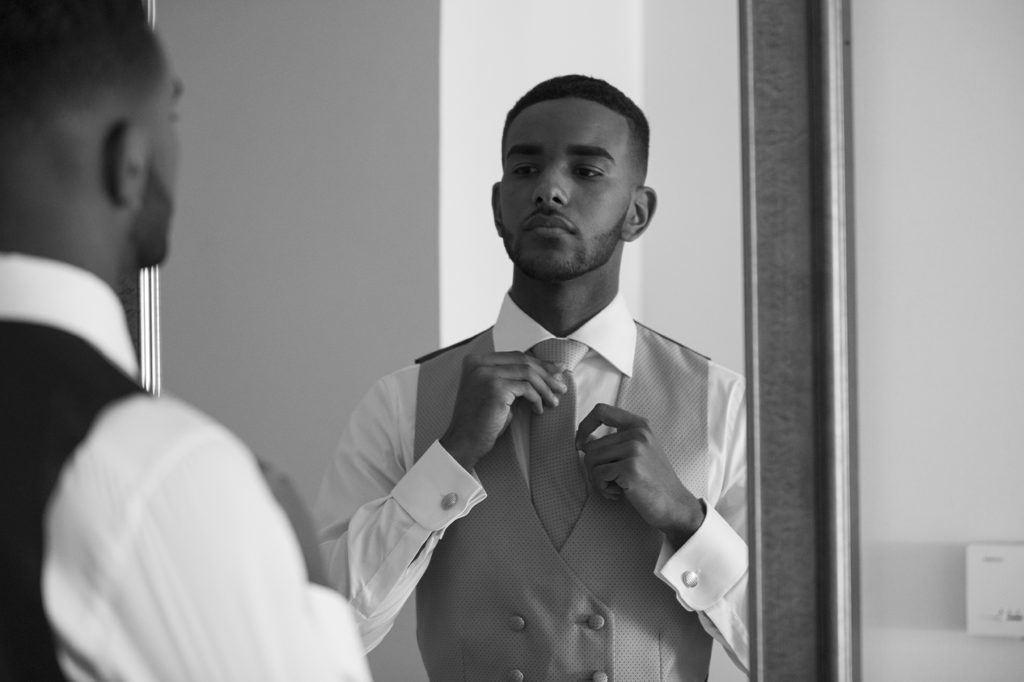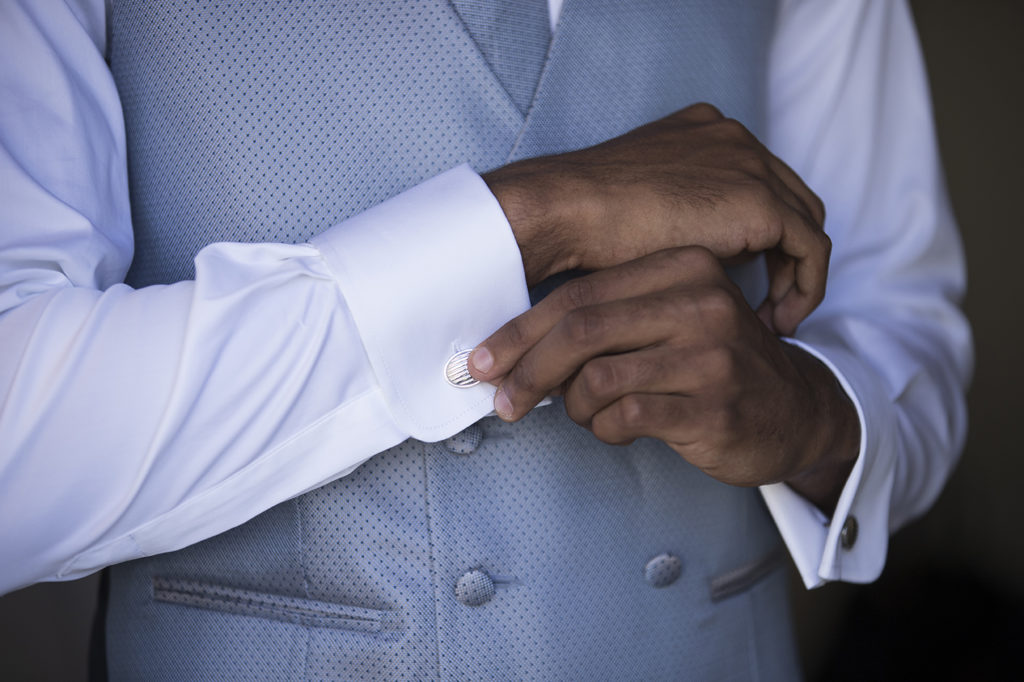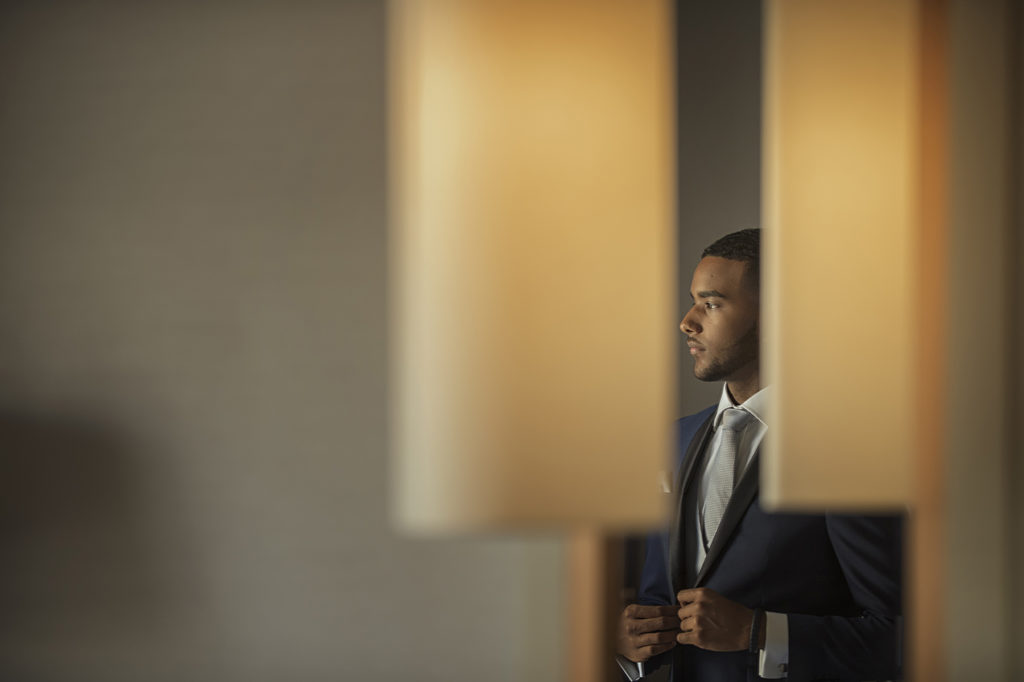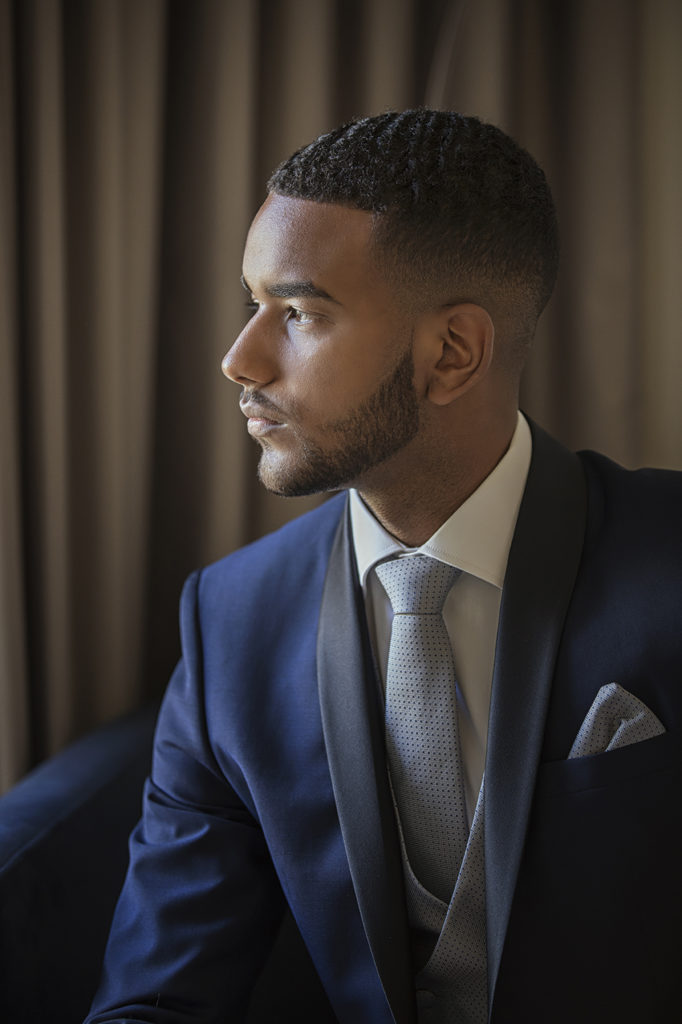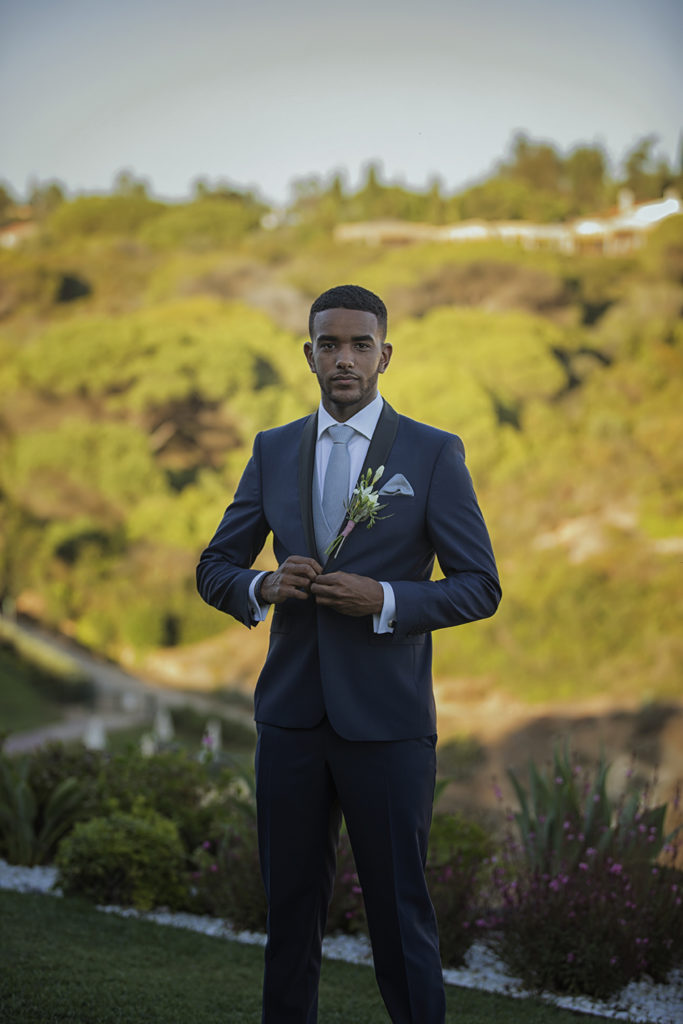 We propose a delicious dinner in the hotel garden , which prepared a special menu for the couple. To break with the air of modernity that the property has, we brought romanticism to the arrangement, working lisianthus in pink and white, same flowers present in the bride's bouquet.
I can't handle such a beautiful photo, so forgive me, but I will have to share all…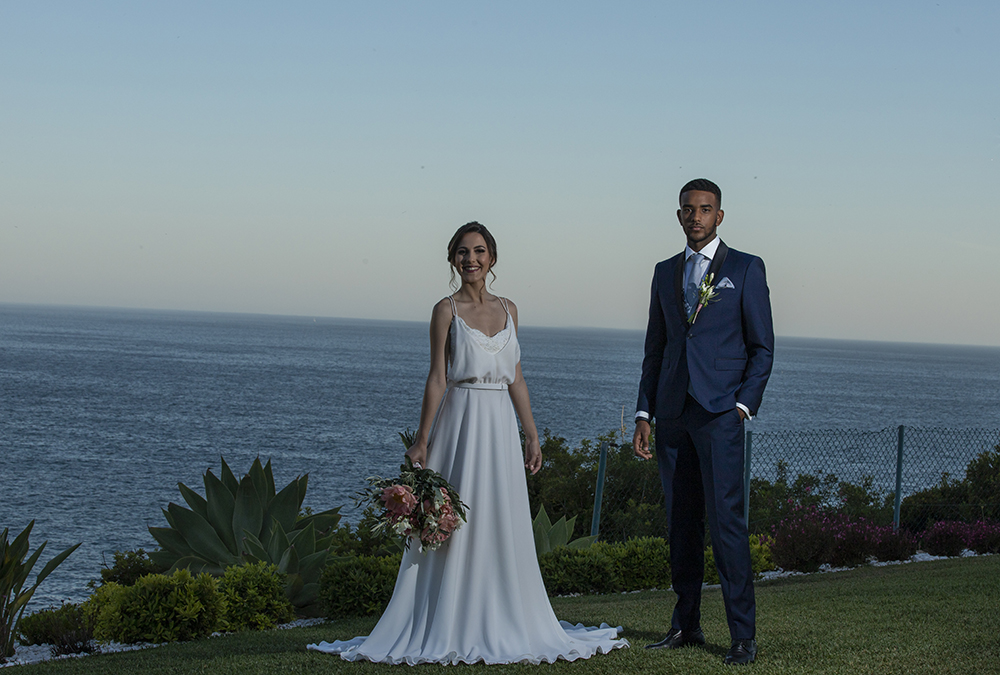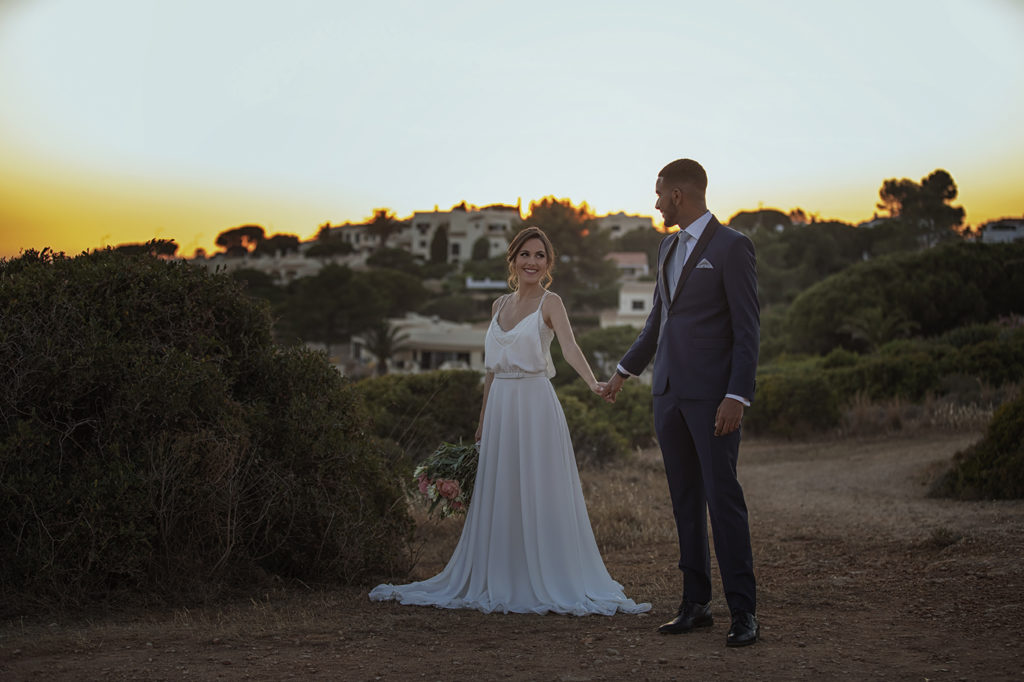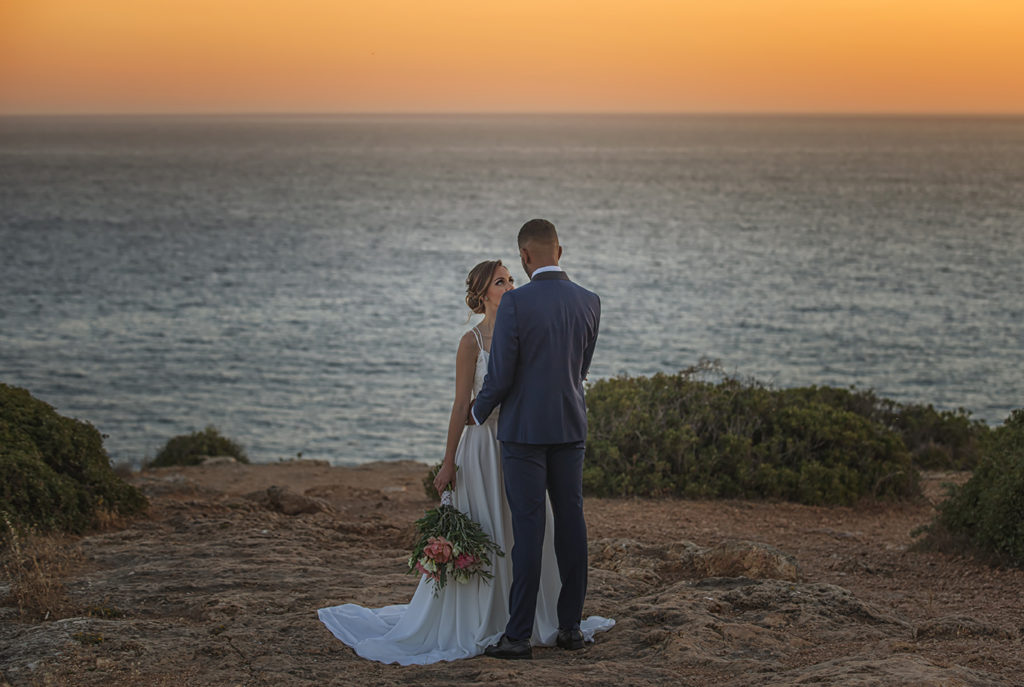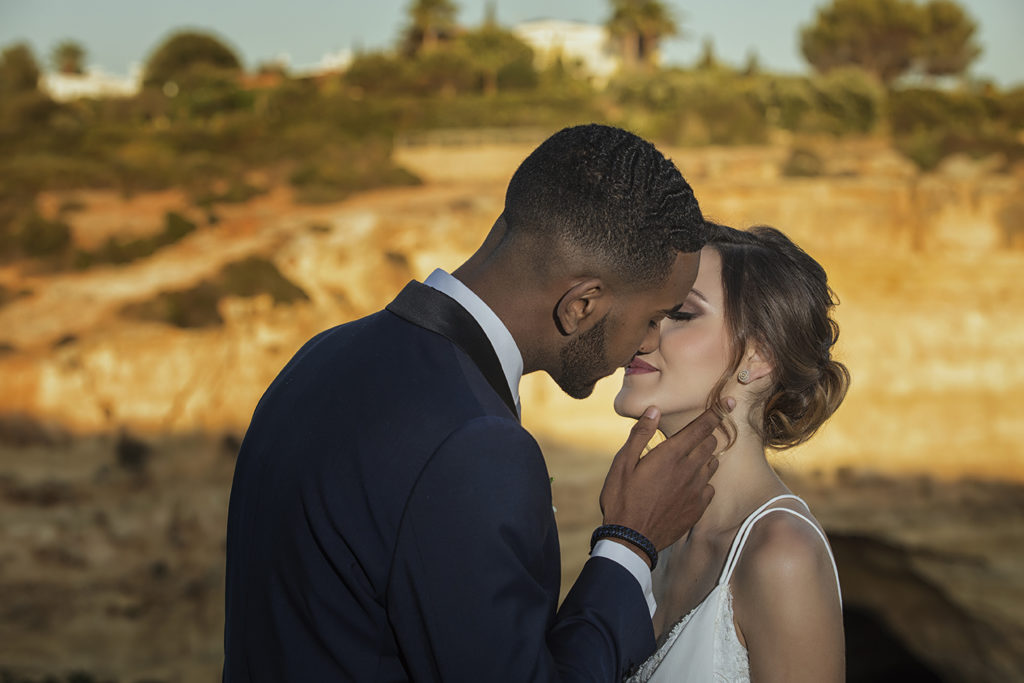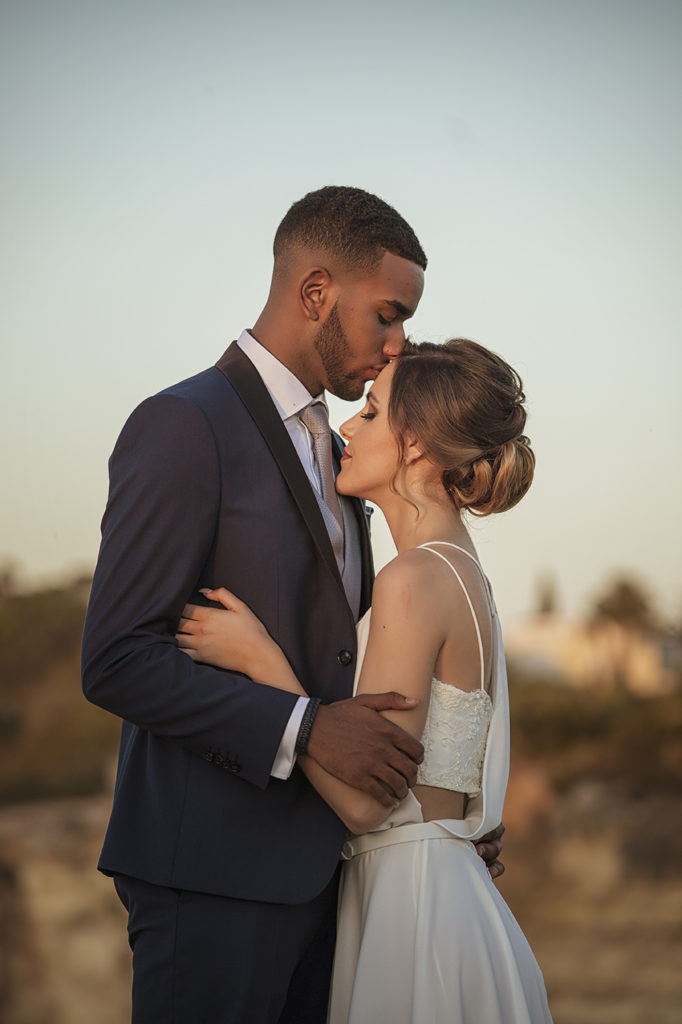 So, what did you think? Who cheered up and already wants to take me back to Portugal? Jokes aside, I'm ready to realize your dream too. Write me, it will be a pleasure to organize your dream anywhere in the world.
To the next,
Simone
Fact Sheet:
Wedding Planner: Where to Marry | Hotel: Tivoli Carvoeiro | Photos: Everson Barbosa – Art Focus Photography Lisboa | DMC: White Impact | Flowers, Bouquet and Lapel: Jasmine in Flowers | Wedding dress, bride's shoe and groom's suit: Gio Rodrigues | Beauty: B Glam and Be Bela