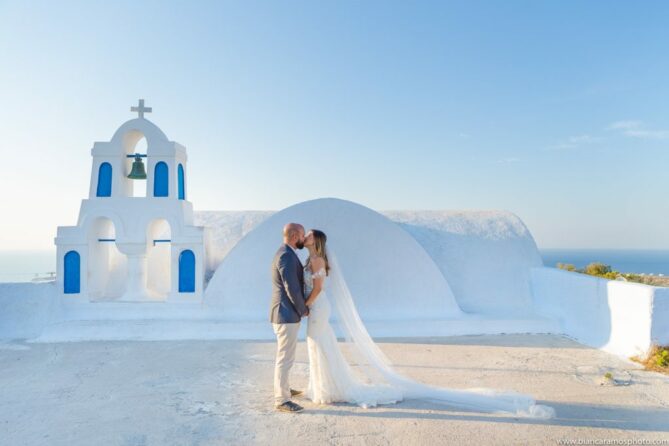 We've reached the last episode of the fourth season of Where to Marry Around the World , and you don't know how happy I am to have you with me on this project. The feedback I receive fills me with joy. And to close with a flourish, how about we talk about marriage in Greece? I always say: EVERYONE NEEDS to know Greece. A wonderful place, with history on all sides and, above all, breathtaking parties, services and hotels.
And thinking about weddings, Santorini is by far the favorite place for newlyweds in Greece. Despite having a very good infrastructure for weddings, my guess for the couple's passion for the destination are the white houses, the blue sea, the laid-back chic atmosphere… You can't help but be delighted, let alone have ugly photos of your wedding. For the bride and groom who want that cheese-dropping album, Santorini is their destination! When I organized Suzanne and Pedro's destination wedding , I got goosebumps such was the beauty and energy! Oh, and not to mention that getting married there is already halfway to a sensational honeymoon. The honeymoon in Greek cities is incredible and worth putting on the itinerary.It is a destination that always deserves to be visited and revisited. If it can be at every wedding, so much the better.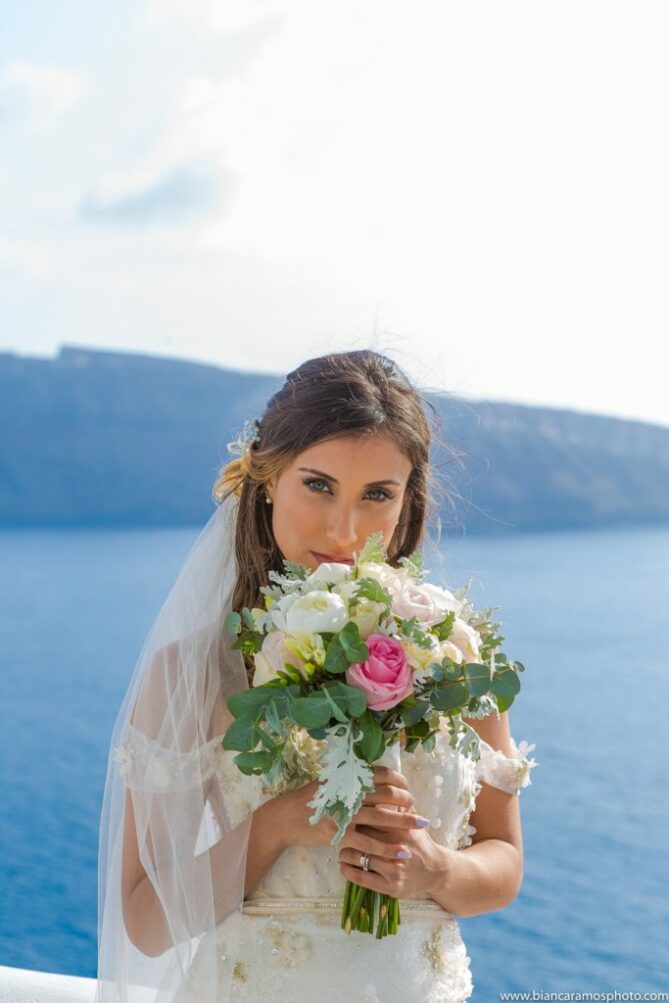 For the big day of this super dear couple, we chose the beautiful Charisma Suits Santorini hotel . Located in the village of Oia, the hotel has one of the most incredible views in the region. With four stars, the service is excellent , everything you ask for, they have a way of doing it, and the private rooms are very cozy. After the ceremony, performed by a local celebrant I know, we did this wonderful rehearsal that you are watching in the video .
And speaking of video, now I'm going to leave you with the video of this elopement wedding that I organized in Santorini, Greece.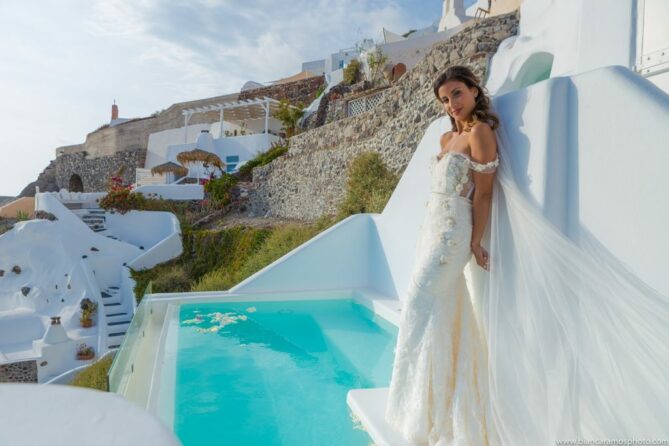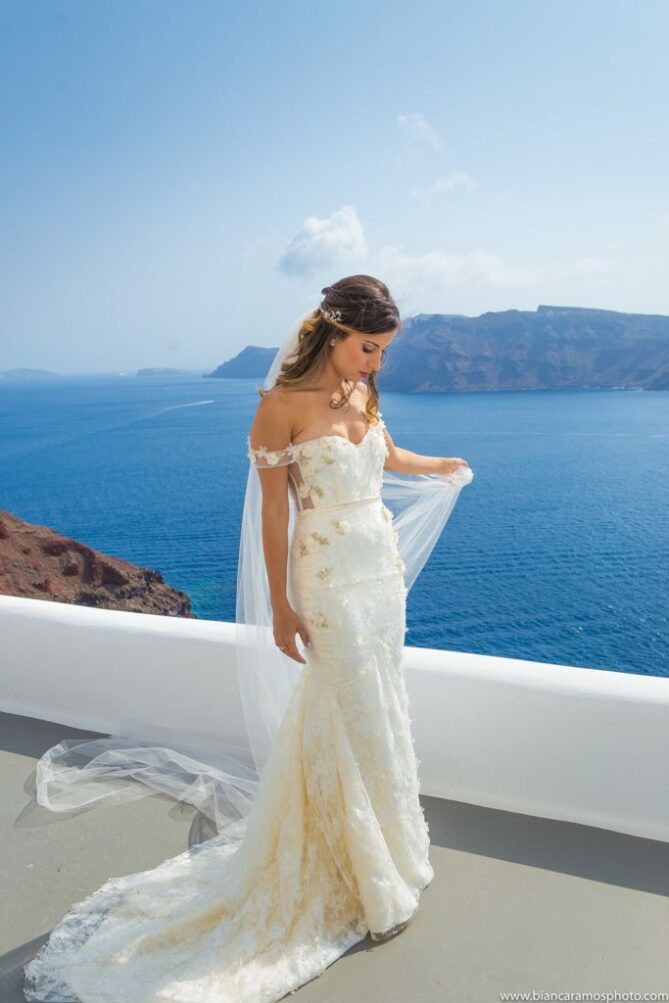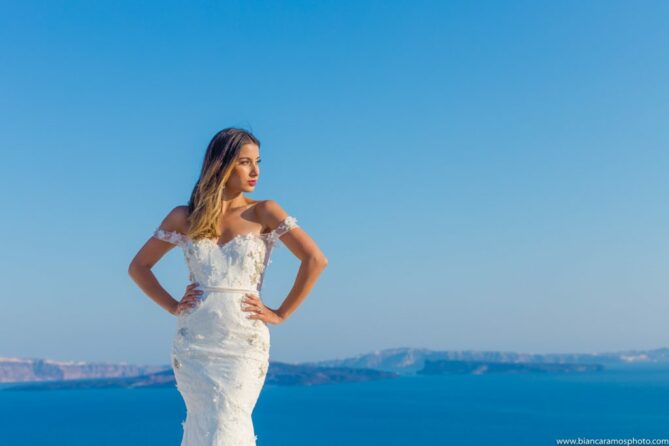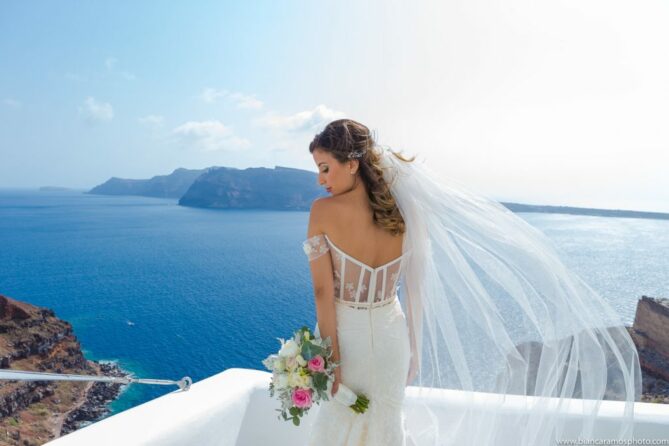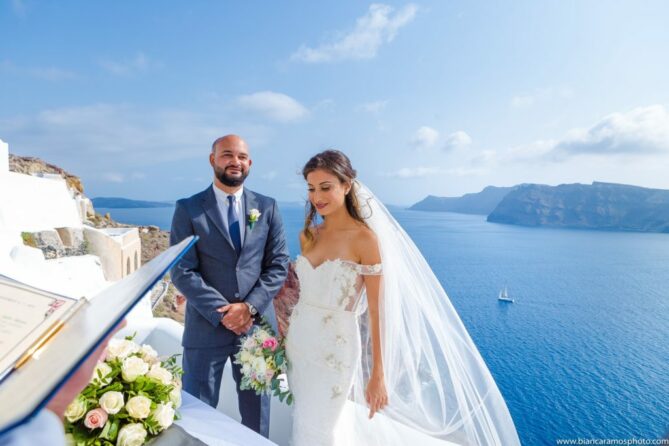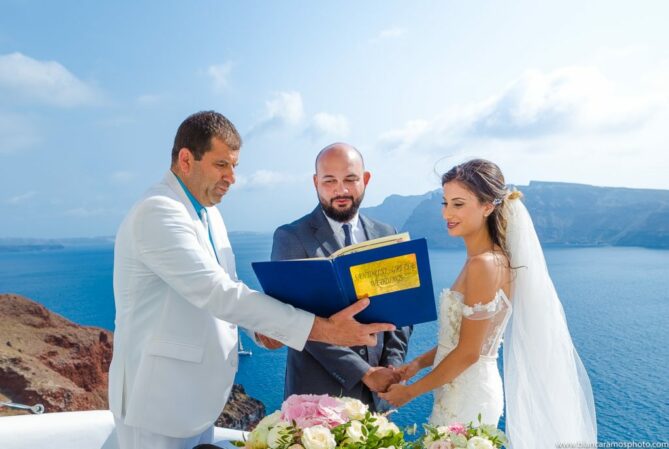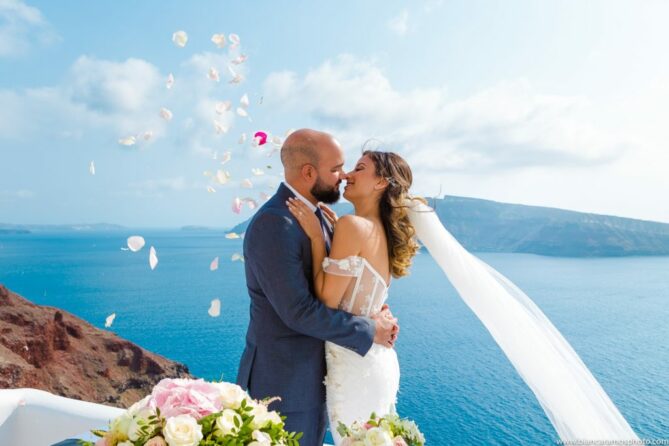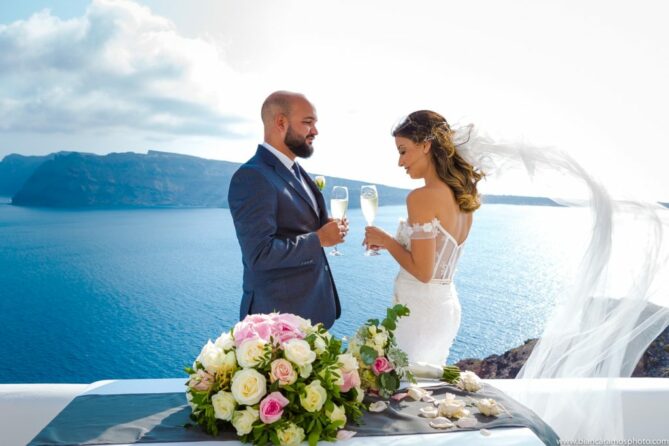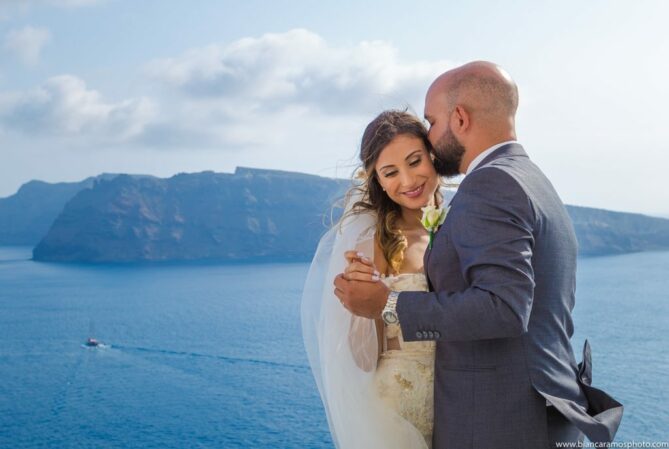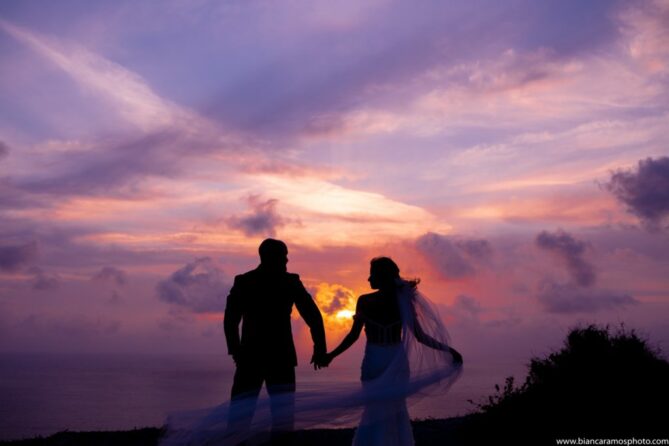 Hope you enjoyed this season. Next month there's more, with the premiere of the fifth season of Aonde Casar Pelo Mundo. Take advantage of this video to comment on what destination you would like me to talk about.
Kisses see you soon,