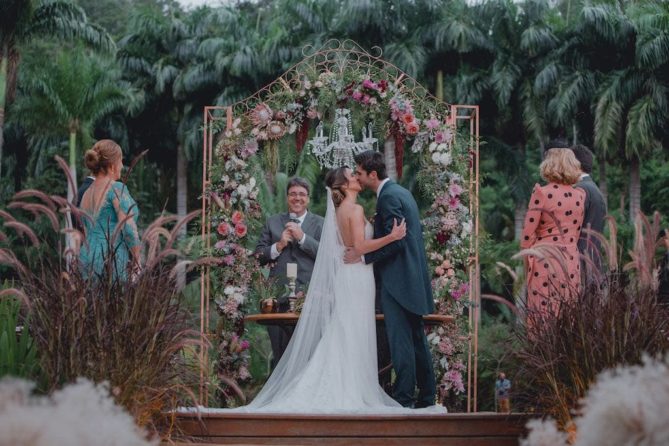 Simone, but what is a " domestination wedding" ? This has been the most frequent question in my e-mail, especially from my fiancés tuned to the gringo publications. So I decided to make a post here on the blog explaining all the details of this modality, which emerged in this pandemic.
Like the page of Aonde Casar on Facebook!
The destination wedding dream was strongly shaken by the pandemic, as we all know. And unfortunately, some grooms will not be able to / do not want to reschedule the trip for the most different reasons: insecurity accused by the pandemic, financial readjustment, absence of many of their guests, not wanting to wait until 2021 to say "yes" … All valid. And that was when the wedding market all over the world found an opportunity and a way out: domestination wedding , which is nothing more than a destination wedding , only within your own country. We Brazilians, because we have a country of continental dimensions, already consider weddings in other states as a destination, which is not wrong, after all, in essence, a destination wedding is a wedding that takes place "outside the home", in the city of engaged.
SEE THE HOTELS I RECOMMEND FOR WEDDINGS IN BRAZIL
But then what changes, Simone? It changes the experience. It is not because your wedding in Tuscany is not going to happen there anymore, that we cannot reconstruct it here in Brazil. A themed decoration, a personalized menu, a playlist filled with tarantella … The truth is that we are very creative, and I'm sure the wedding will be even more special being produced by us. But for a perfect domestination wedding , we are not just talking about the wedding party, but the trip as a whole – what most captivates the bride and groom to choose a destination wedding . Therefore, the choice of location and professionals is of paramount importance.
And to help you make your domestination wedding here in Brazil, I separated the regions that I like the most and that are the most prepared (remembering that I consider a region prepared not only by logistics, but also by the wedding professionals that exist there).
RIO DE JANEIRO STATE
I'll start with my Rio de Janeiro, after all, there is no shortage here, perfect destinations for weddings. Leaving the capital, we have some good options for a few days trip: SERRA (Teresópolis, Itaipava, Araras …), which has beautiful inns and great suppliers. For those who like to go back in time and learn a little more about our roots, Petrópolis brings the entire imperial city alive; ANGRA, which is already known for its beautiful weddings and now has Fasano, a super and top wedding hotel; VALE DO CAFÉ, which brings together beautiful colonial farms and breathtaking scenery; and BÚZIOS, which many couples already know and love.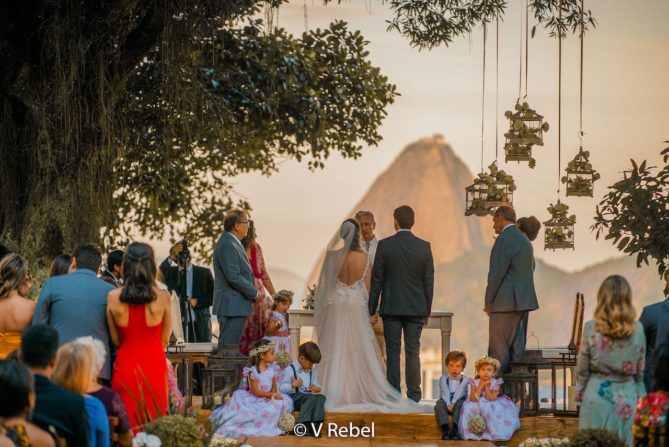 INTERIOR OF SÃO PAULO
For the bride and groom in São Paulo, there is no shortage of farms geared 100% for weddings inside. The market for parties in the countryside has never been so high, and destinations have become perfectly professional to meet the demands of engaged couples from the four corners of Brazil.
SOUTHERN BRAZIL
I couldn't even say that, but I think it is one of my favorite scenarios for a domestination wedding , especially for the newlyweds who had their weddings scheduled in Italy, Portugal, Chile and Argentina. The south of our country is a gathering of charming wineries and a rich European culture. Gramado, the mountain range itself as a whole and regions like Flores de Cunha are true European paradises within Brazil. And it has been my fiancés' favorites who want to adopt domestination wedding . Oh, and we must not forget an important detail: the values ​​are in reais. LOL!
TRANCOSO and NORONHA
Trancoso and Noronha are my bets for the bride and groom who wanted a destination wedding on beaches like Cancun, Capri, Greece .. Far from me comparing these destinations, I am not. But I am bringing two perfect and complete scenarios for a wedding in the sand: Trancoso and its unique partying spirit, and Noronha with its breathtaking landscapes.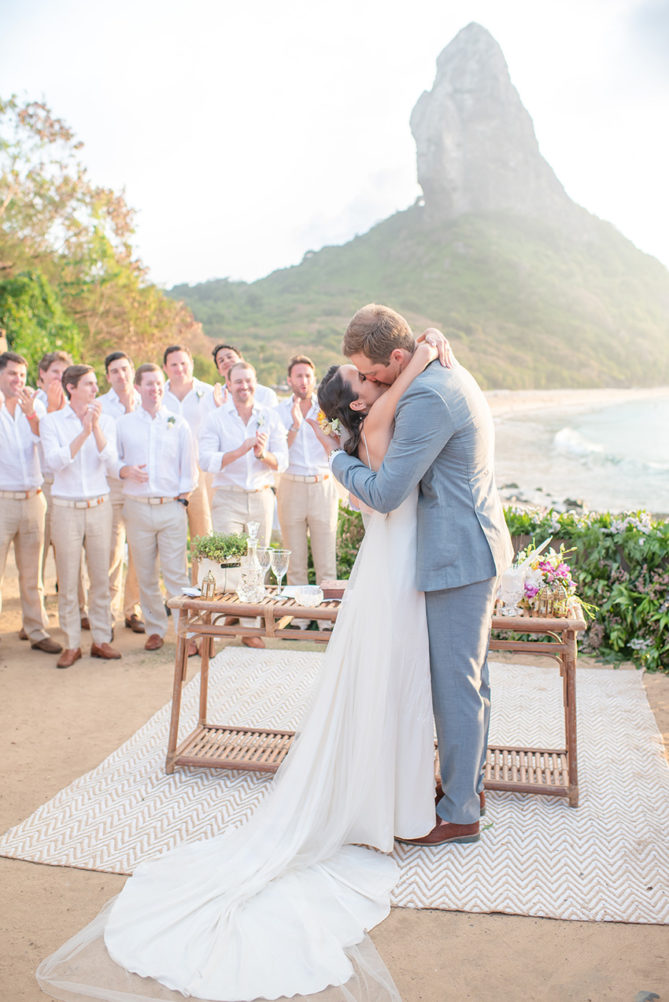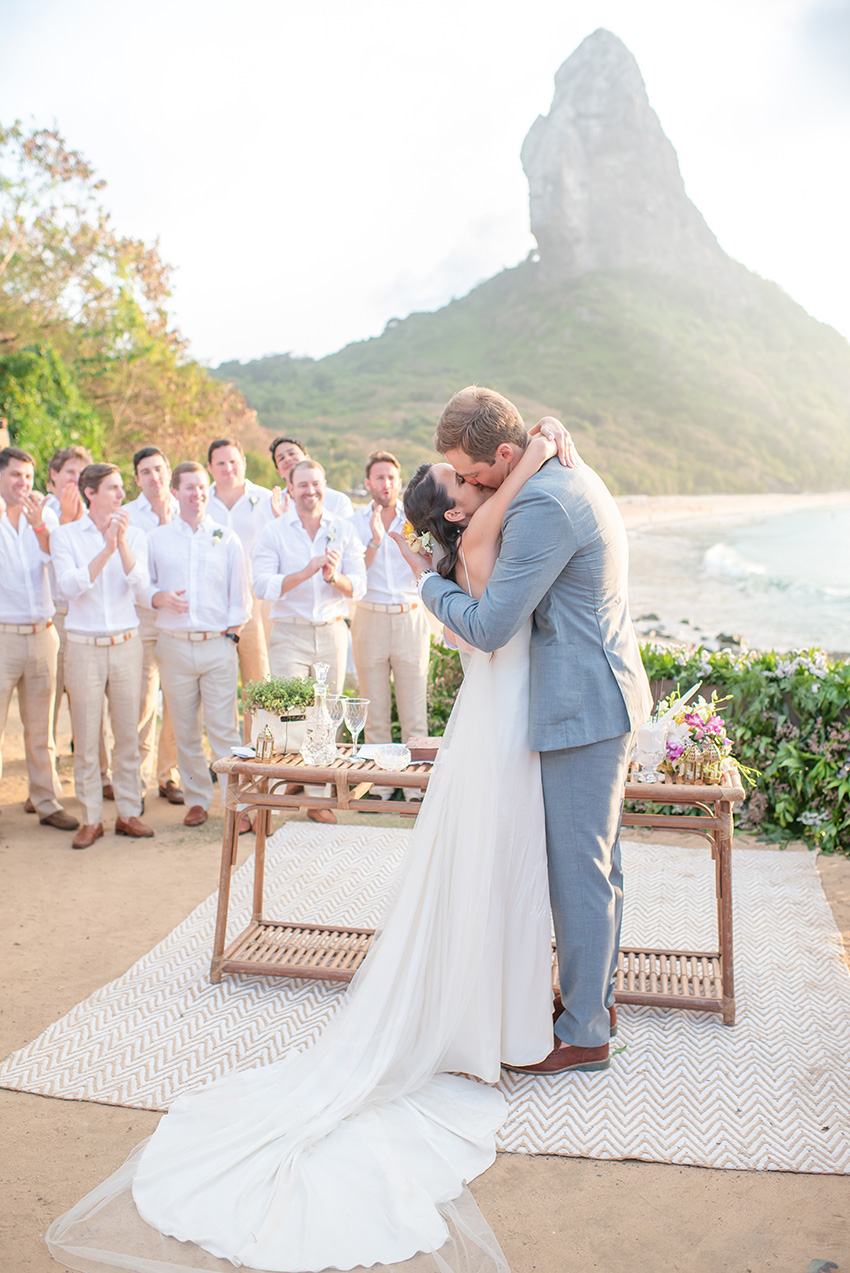 So, what did you think? Who was excited to do a domestination wedding in Brazil? I'm full of ideas, write me, that we think about your wedding together!
Hello,
Simone
Photos: Marco Brozzo, V Rebel and Marina Fava