After I finished my tour of the best hotels to get married in Rome , Italy, I was thinking about what to write here. With so many uncertainties in the world, many different subjects crossed my mind. And I came to the conclusion that I needed to help clear the couple's mind a little . So today I will share with you everything I have read, the international research I have participated in … that is, a complete overview of the future of the destination wedding and tourism market.
I think the question I received the most was: when should I reschedule my wedding? I wish I had that answer. It would be my dream! And working with possibilities is what we have been doing in this first moment. Speaking of destination wedding , I recommended to all my fiancés to reschedule their celebrations for 2021 . And not because I don't believe in the reopening in 2020, but out of respect for your guests. In addition to being extremely insecure, we need to understand that booking, rescheduling and canceling tickets, hotels and work vacations is boring work, in addition to generating costs in many of them.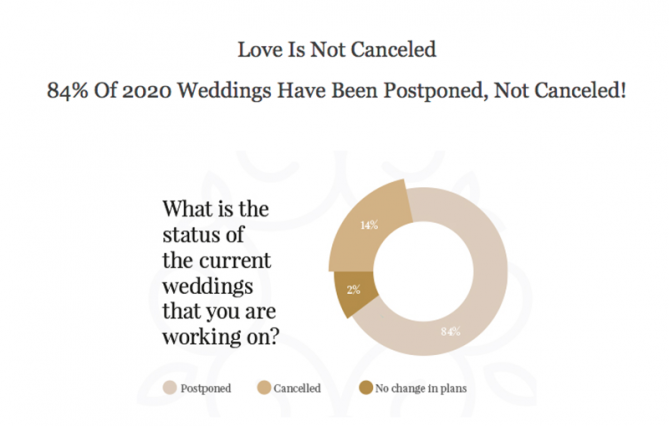 But Simone, does that mean the market is in crisis? Of course not! All markets are in crisis, that is a fact. However, what I have been feeling when talking to professionals from all over the world is a wonderful harmony and solidarity. So much so, that in a recent survey conducted by the DWP  (Destination Wedding Planner Congress), of which I am a part, 57% of the more than 1500 professionals interviewed believe that the destination wedding will have a huge search in post-pandemic.And I also voted for that, because we are isolated, we are homesick, we are lost, and when all this is over, all we will want is to celebrate life a lot and for several days. This can also be seen in other research, here at iCasei, on markdowns. The desire to celebrate did not disappear, so much so that 84% of the newlyweds rescheduled the wedding, and did not cancel it.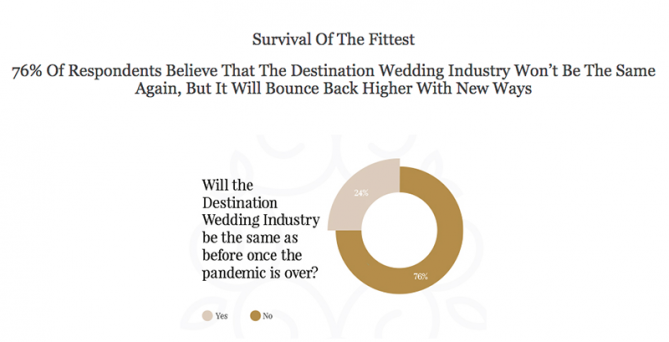 And if you are thinking: "Okay, they postponed it, but it won't be the same as before!", You are absolutely right. In the same survey by the DWP, almost 60% of professionals believe that budgets will fall by 30%. A significant number, but far from the reality of other sectors … And even if it drops to thirty, this number, from what I have noticed, is that "little fat" that should not even be there. They are those invited for convenience, those friends of friends, that group that you have not spoken well since college and that you are only inviting out of consideration … Everything that was not really necessary for your wedding.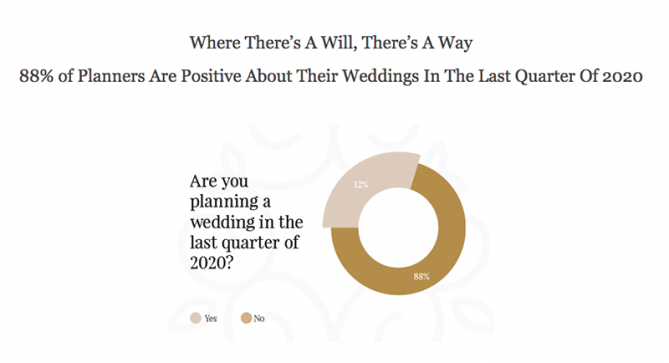 Another important point that I wanted to share here concerns the changes in the hotel and airline market . It is definitely one of the most affected markets in the pandemic. Nobody travels, nobody opens, nobody stays. However, all the hotels and airlines that I have talked to are reinventing themselves, translating this new moment, the insecurities of passengers and customers in services, so much so that in a survey by the IMWF (International MICE & Wedding Forum) , of which I am also part, shows that everyone has multiplied their hygiene policies and that they believe that more than 40% of future guests will look for all inclusive services. And here I will translate: I understand this search from two sides: a sharp drop in the economy and in the pocket of travelers, and also a fear of consuming something outside the standards and the competent surveillance (for those who do not know, health surveillance for the market hotelier is one of the strictest in the world).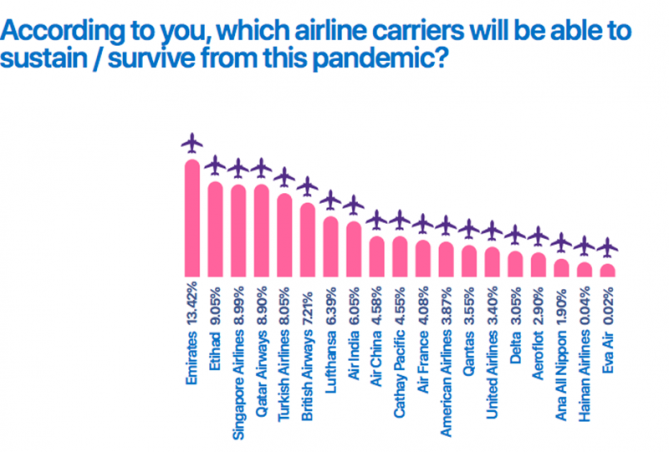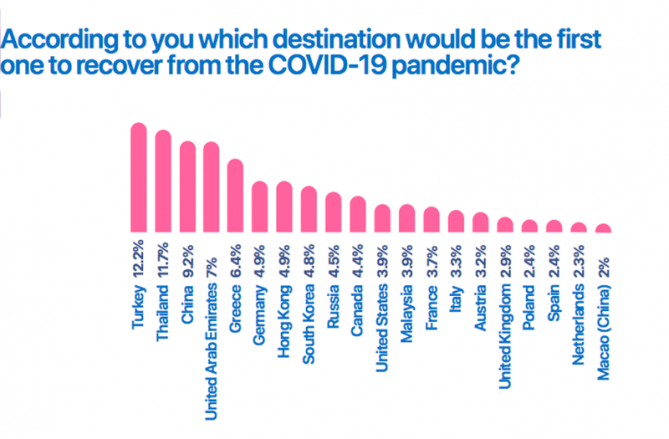 I'll share some more slides, however, what I wanted to show with all this is that: don't give up on your dream. It will be even more beautiful and believe me: everyone is doing everything to make it perfect and safe in this new normal!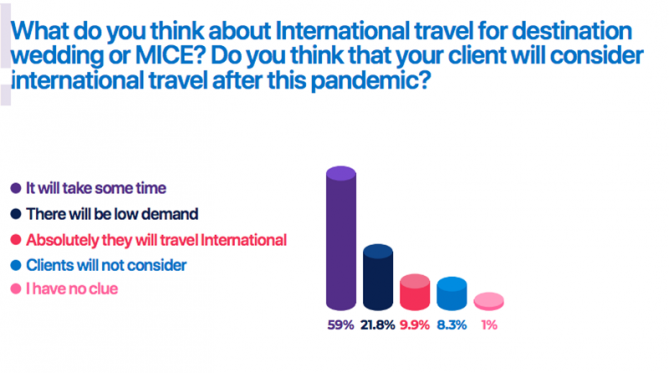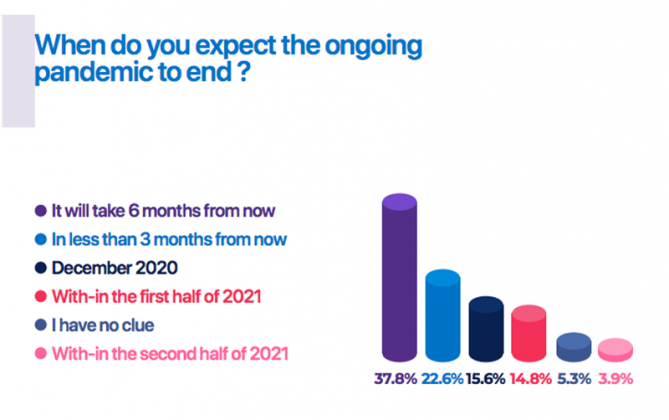 Sources: DWP, iCASEI and IMWF
Postpone dreams, but don't cancel them…
Until next time,
Simone